While Kyoto is usually the place in Japan best known for traditions and cultural heritage, visitors to Tokyo who want to experience this firsthand can enjoy a stay at hotel koé from February next year.
Opening February 9th and accepting bookings from December 11th, hotel koé tokyo comprises a bakery and cafe, restaurant, and event space on the ground floor, apparel and other shopping on the second floor, and then a Japanese tearoom-themed hotel on the third. There are four types of rooms in different sizes, and 10 guest rooms in total. There will also be digital art on the hotel floor.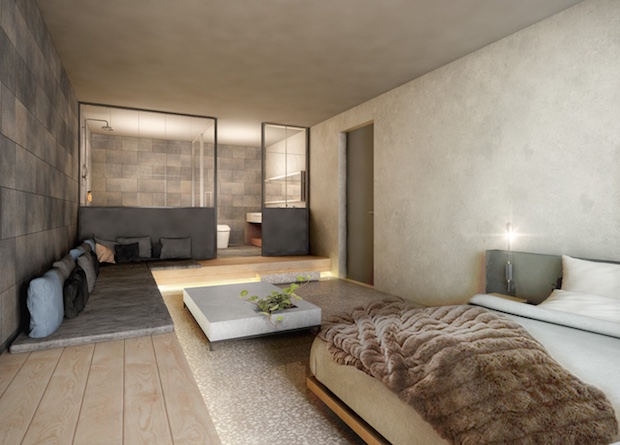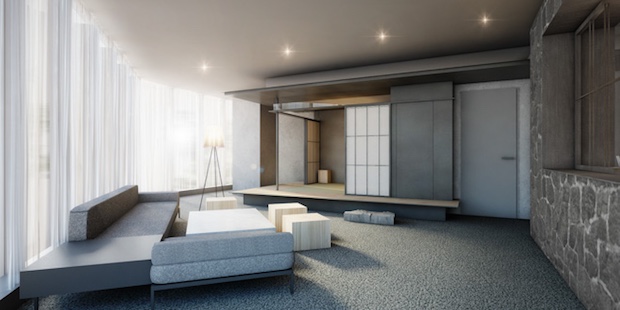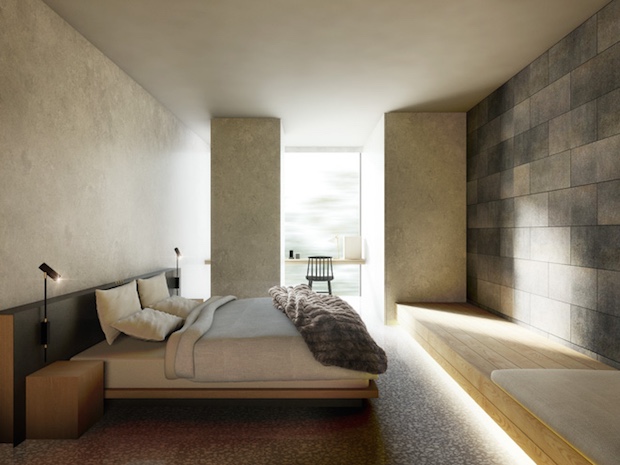 From a glance at the initially released publicity photographs, the guest rooms are clearly inspired by the old style of Japanese tearooms (chashitsu), though without fastidiously attempting to imitate them either. For example, there is a notable absence of tatami matting and elements such as the famous nijiriguchi "crawling-in entrance" low door. In this sense, the rooms would appear to combine classical elegance with modern convenience.
Despite the nod to Japanese notions of serenity and minimalism in the design, however, the hotel is centrally located in noisy Shibuya, which will surely add to the pleasant surrealism of the experience. After all, what could offer more of an escape from the urban chaos than a traditional tearoom?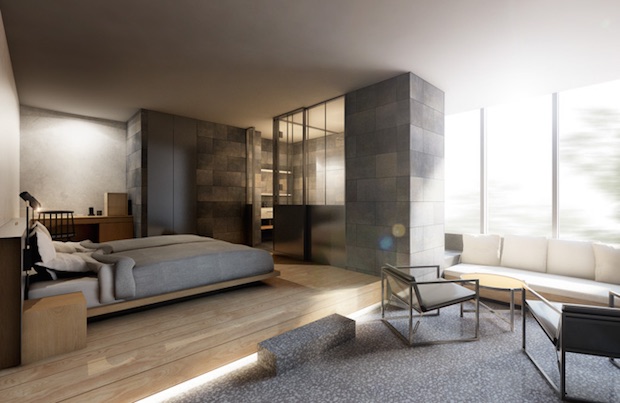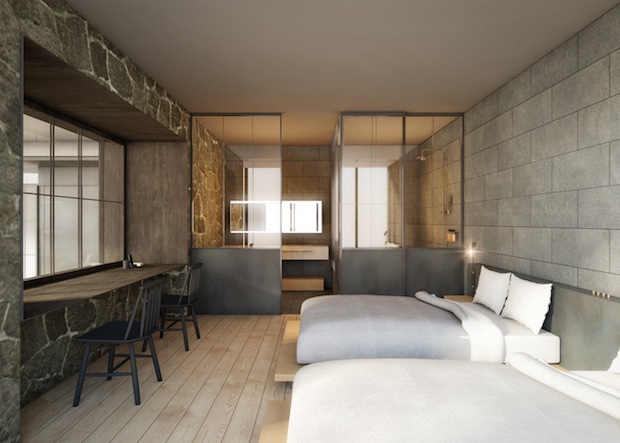 There are already plenty of "novelty" hotels in Tokyo, from bookstore hotels to capsule hotels, and even accommodation staffed by robots. Muji will also open its first hotel in Ginza in spring 2019. As the inbound tourism boom continues and the build-up to the 2020 Olympics also grows, we can expect more interesting developments in the hotel industry.