Back in 2010, the Internet briefly went wild about the Potechi no Te and Popcorn no Te, two grabber toys from Takara Tomy that seemed like the perfect tool for coach potatoes too lazy even to pick up potato chips or popcorn with their fingers.
Now comes the long-awaited update: the Potechinote Potato Chip Grabber Smartphone Stylus, which is available from Japan Trend Shop from late June.
Like the concept behind the original version, you can use this "hand" to pick up a single potato chip and transport it to your eager mouth. The twist this time, though, is that the handle can be removed to reveal a stylus nib for writing on your phone or tablet. In other words, no more greasy fingers preventing you from using your handheld device!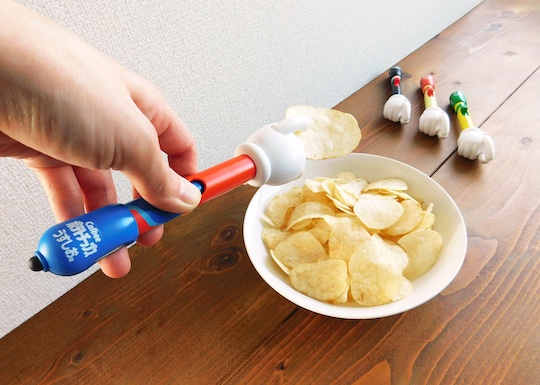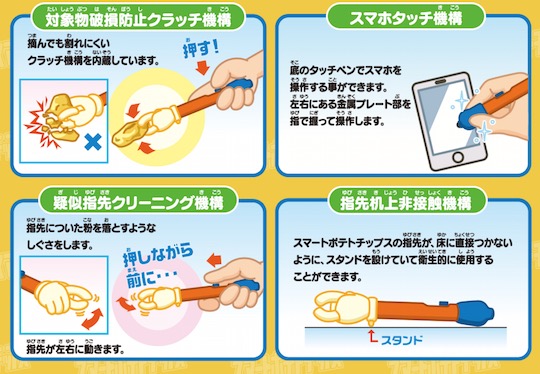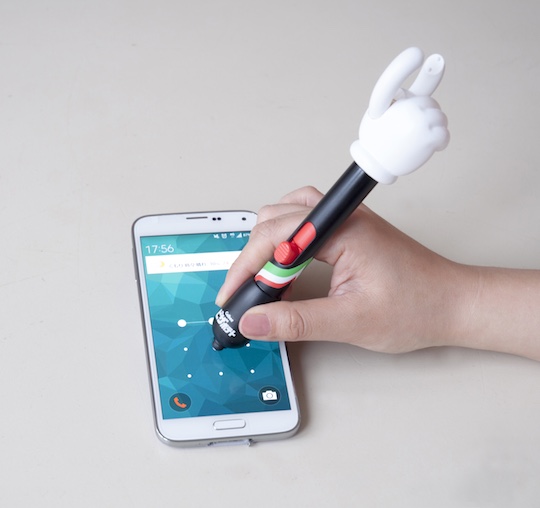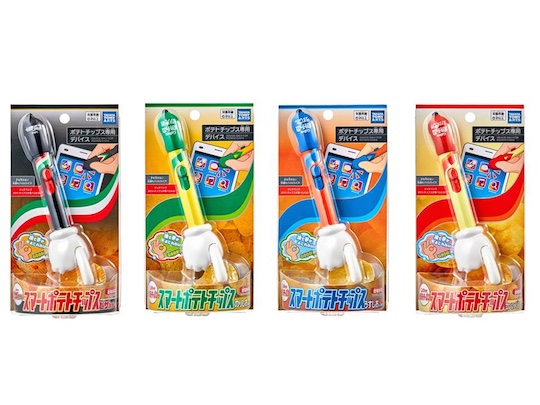 It is available in four "flavors," each based on a different variety of Calbee crisps (lightly salted, seaweed and salt, consommé punch, or pizza-potato). In fact, the product is a tie-up between Takara Tomy ARTS and Calbee, one of Japan's most popular makers of snacks.
In terms of genre, this is very much a chindogu, or "useless gadget." A brand like Thanko has built up a whole catalogue of such fun yet decidedly quirky items.
Yes, it certainly seems on the surface another addition to the pantheon of the First World problem meme. But is this actually redundant? The combination of stylus and grabber is pretty neat (and hygienic), and there is a genuinely admirable attention to detail here. For example, the grabber has mini "stand" so it can be placed on a table without the grabber part touching the surface. Even when it comes to chindogu, Japanese craftsmanship continues to impress!
The Potechinote Potato Chip Grabber Smartphone Stylus is now available on preorder.