We may be all digital these days but there's still nothing quite like the joy of holding a precious selfie or romantic snap in your hands.
The need for physical copies of photos is not going to die away, no matter how digital our tools and lifestyles become. Hence the potential market for a new product like the Printoss Smartphone Photo Instant Printer.
There are a lot of smartphone photo printers around, for sure, but they tend to require some sort of connection (e.g. WiFi or Bluetooth) or a dedicated app. (Many such products have appeared overseas, though we've also seen some in Japan, like the Rolto iPhone Screen Printer by King Jim.)
The Printoss is much simpler, acting like a scanner. You just place your phone over the device while it is showing the photo you want to print. Then press the "shutter" button on the Printoss and turn the handle to print out a Polaroid-style copy of the image. It's a pretty simple construction but it does a good job at filling the gap in the market.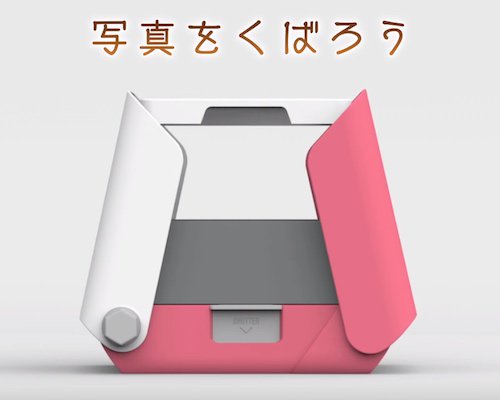 With expected availability from September 27th, Takara Tomy has opted for a pop design that is squarely aimed at younger consumers. The scanner-printer was recently showcased at Tokyo Toy Show and won an award.
The product is currently on preorder so some details are not confirmed. Information will be updated at a later date.
The Printoss Smartphone Photo Instant Printer is now available on preorder from ">Japan Trend Shop.