American band OK Go have released a music video for their song "I Won't Let You Down", from the album "Hungry Ghosts".
Filmed using a "multi-copter camera" and directed by Morihiro Harano, the choreography for the video has been clearly sped up in the editing process but it still has the usual OK Go fun vibe and charm.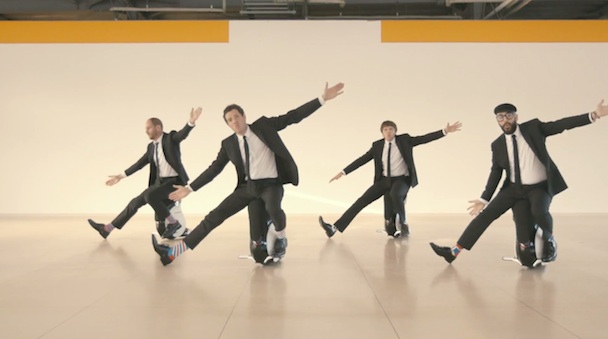 OK Go are famous for their inventive music videos that feature challenging set-ups and long takes. "I Won't Let You Down" is no exception, including some bravado moments such as an aerial shot and the band "dancing" the whole time while riding self-balancing unicycles. And holding umbrellas.
The "Japanese" elements are pretty inconsequential. Some anonymous Japanese girls appear, twirl their umbrellas and legs in synchronized group movements, and occasionally chant "Ichi, ni, san…" (Look out for the three members of Perfume, who pop up for a few seconds at the start.)
The setting would also appear to be Japan, though certainly not Tokyo, given the expansive surroudings.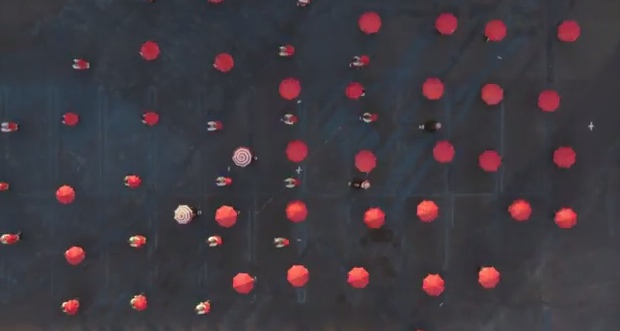 The machines the band members ride are Honda UNI-CUBs, a robotic scooter kind of like a very small Segway that can balance itself. The customized drone camera that filmed the whole enterprise was also apparently contributed by Honda.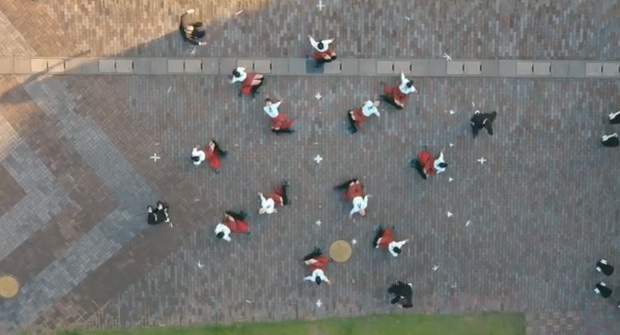 There is a worrying precedent when overseas music artists come and make a "Japan-inspired" song or music video. The biggest criminal of recent times has been Avril Lavigne and her wacky "Hello Kitty" music video. We might be tempted to say the OK Go have almost opted for that cliche of Japanese or Asian people prancing around in mass games-style crowd choreography, but on the whole they pull it off with the emphasis leaning much more on fun tribute than cultural appropriation.