After American street artist DAAS stunned us with his vibrant burial mound-inspired mural in Takatsuki, here's another example of superb recent street art in Japan.
While a lot of great street art can be found in Japan's urban landscape, you will need to head to the countryside in Gifu to see this mural by Japanese artist Roamcouch.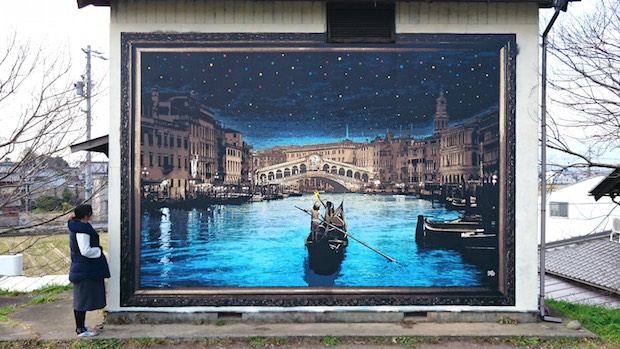 As Street Art News says, it depicts "a dreamy gondola ride featuring his trademark stars and whimsical children." The whole mural is created to look like a large oil painting has been hung on the wall of the building.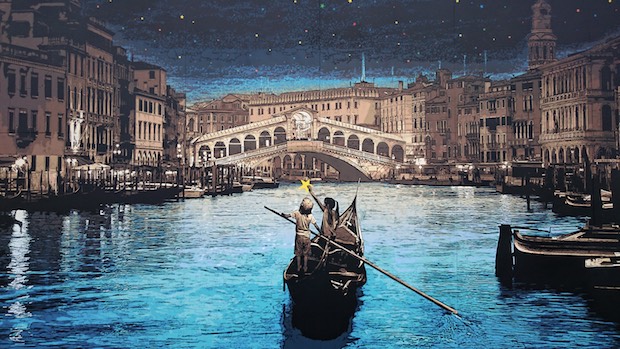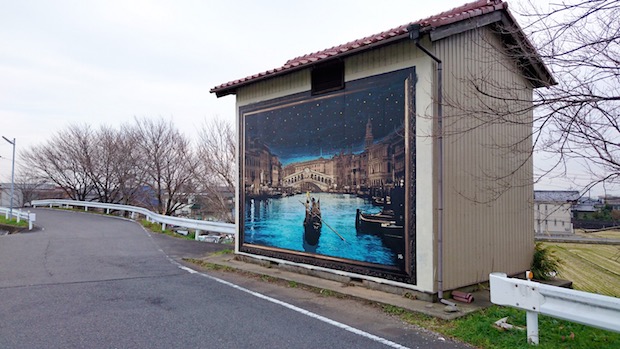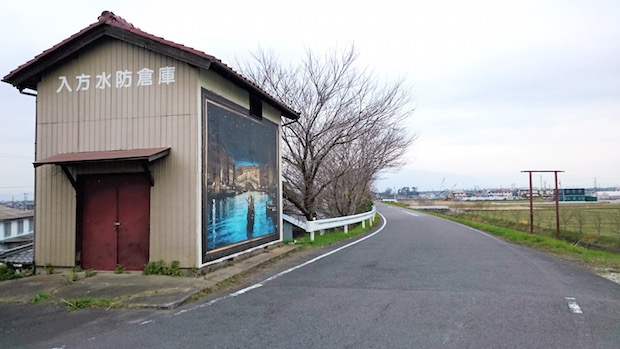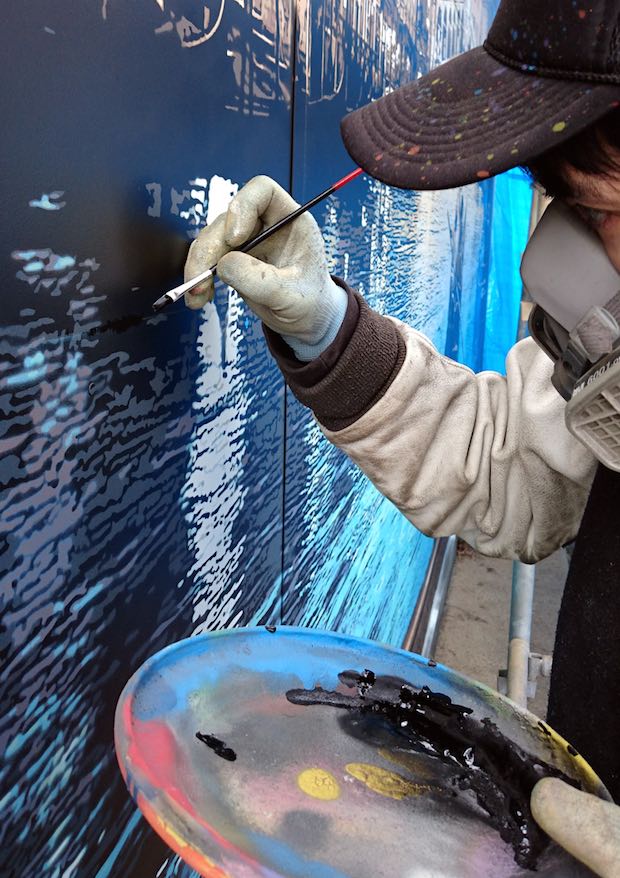 The mural is located on a warehouse on a levee, transforming a necessary disaster-prevention facility into a colorful landmark for the community. Since Japan is full of such manmade structures intended to combat the perils of nature, Roamcouch points to a great way to make these inevitable facilities more fun and interesting for residents.
Measuring 6 x 5 meters, Roamcouch spent six months preparing and used 250 stencils to complete the mural.