Everywhere around the globe has been going Star Wars crazy due to the release of Star Wars: The Force Awakens.
This is especially the case in Japan, though, which saw an array of merchandise and exclusive products throughout 2015, as well as traditional folding screen paintings with Buddhist motifs get a Star Wars revamp, the skies fill up with Star Wars airplanes, and crowds flock to a hugely successful exhibition in Roppongi.
Another "Star Wars" exhibition recently at Sogo department store in Yokohama also proved a hit, attracting over 70,000 visitors and selling ¥160 million's worth of merchandise and tickets.
Japan enjoys a special relationship with Star Wars. The franchise's characters have frequently been the faces of advertising campaigns for various brands and corporations (going back to that unlicensed 1978 canned tuna TV commercial with Darth Vader and Luke Skywalker dueling with light sabers), not to mention the fact that George Lucas famously drew a lot of the inspiration and source material for Star Wars from Japanese history, culture and cinema. Unsurprisingly, like elsewhere in the world there is a whole subculture of Star Wars mega-fans in Japan, plus Japan even got its own special trailer of The Force Awakens that contained then unseen footage.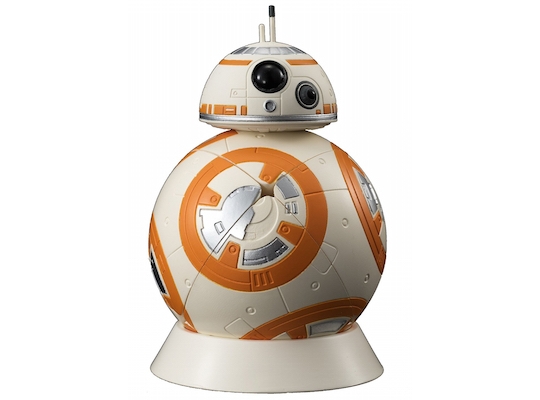 That being said, Yo-Kai Watch managed to keep the new movie off the top slot of the local box office, even as its shoots up the ticket sales records around the globe.
Perhaps we can consolidate ourselves with this awesome Japan-exclusive item: Star Wars 3D Rubik's Cube BB-8.
As the name suggests, this really is a Rubik's Cube in a BB-8 shape, complete with moving and rotating parts.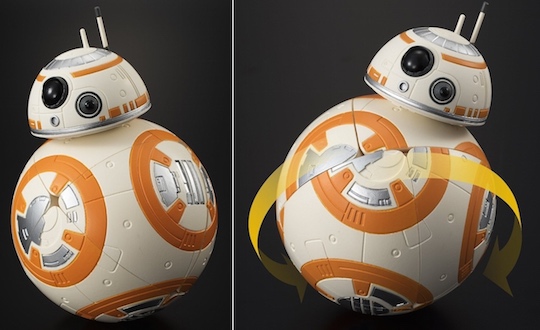 And when you are done with the puzzle, the set includes a base so you can stand BB-8 on your desk or shelf as a regular model or ornament.
The BB-8 Rubik's Cube is currently on preorder and will be available in late February.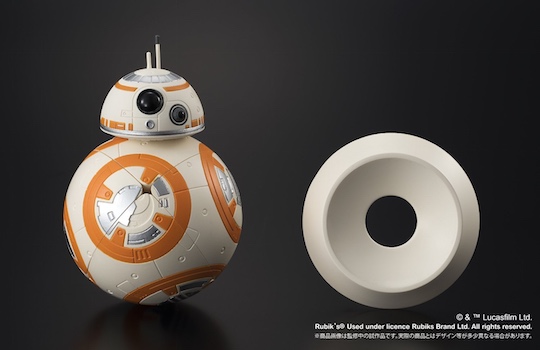 Not such a fan of the new movie droid but love the old ones? No sweat. There is also this R2-D2 version of the Rubik's Cube.