Back in 2015, we wrote about the Meisho Movie Realization Teppo Ashigaru Sandtrooper figures that were an awesome combination of Japanese history and Star Wars.
Bandai's Tamashii Nations line of figures has continued to develop this intricately detailed and novel Meisho Movie Realization series, with the latest entry being a brilliantly reimagined version of everyone's favorite gold droid.
The Samurai C-3PO Action Figure transforms the loveable if rather anxious humanoid droid into a combat-ready warrior that seems to have wandered out of an alternate steampunk Sengoku era. Now this is what we call a crossover and mash-up that works well!
This action figure has movable mouth and eyes, and comes with feudal-style warrior armor, topknot, fan, and extra pair of hands. Beat that, Boba Fett! Like any true ronin wandering samurai, the ever-practical C-3PO also has a gourd water carrier and a rope around his waist.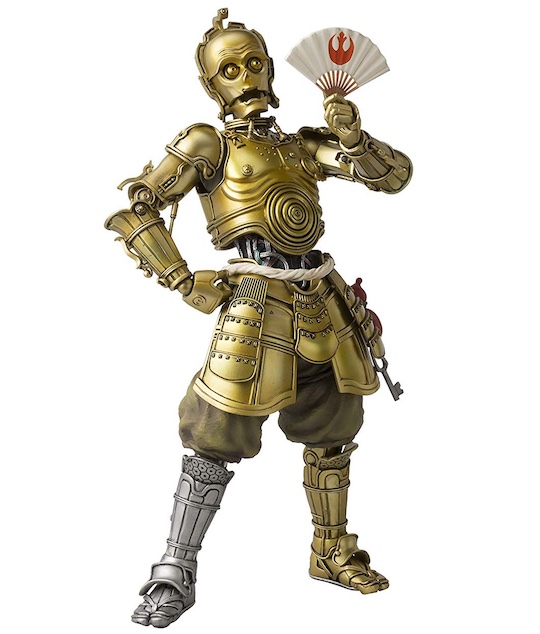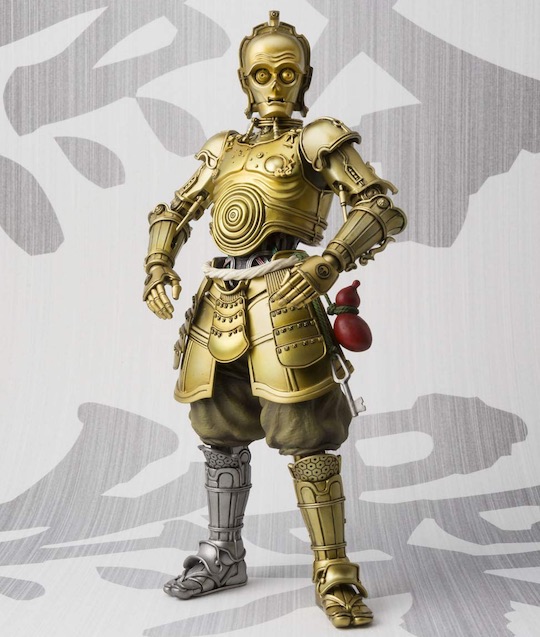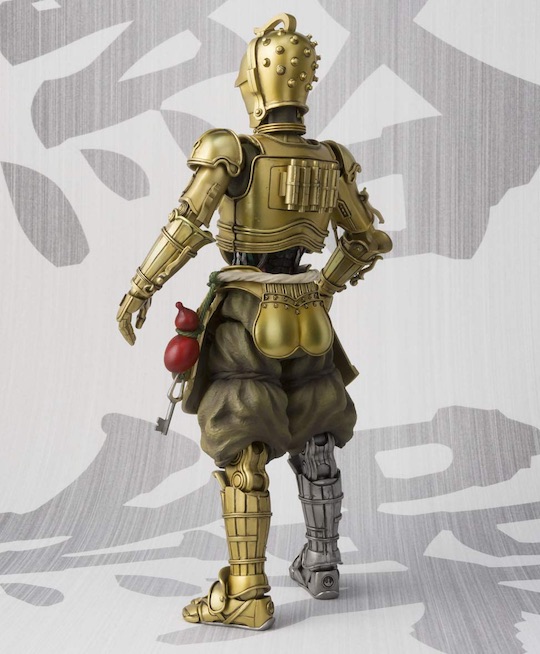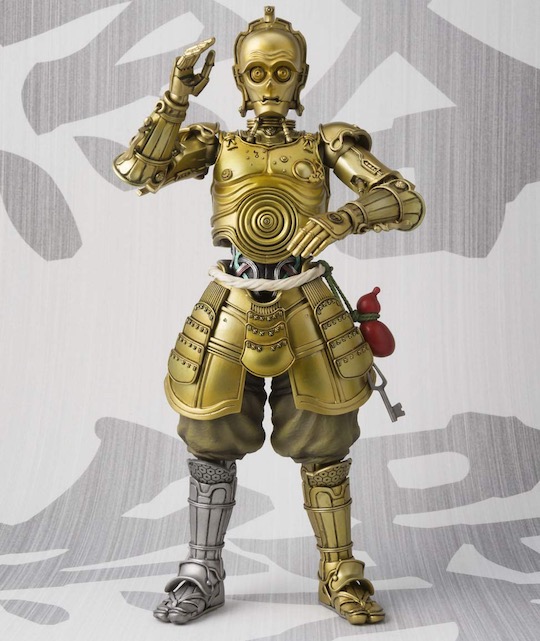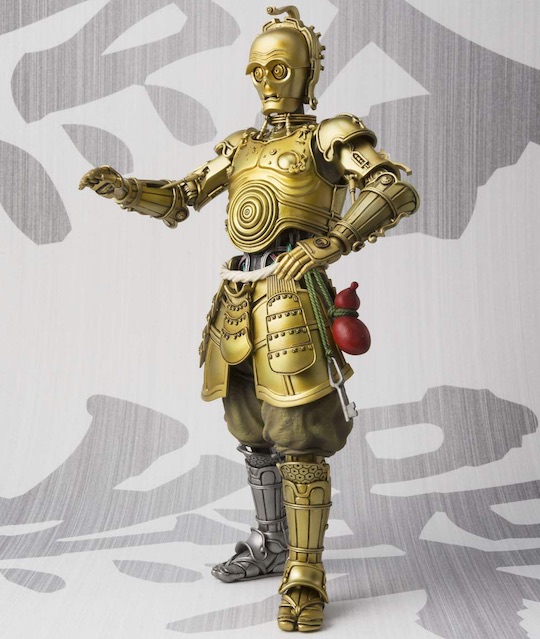 As fans know, George Lucas drew much of his inspiration for the original Star Wars from elements of Japanese culture (Kurosawa's The Hidden Fortress and the samurai "code" of Bushido, among other things). This "clockwork translation automaton" (Honyaku Karakuri) version of C-3PO repays his enduring tribute by re-envisioning the droid in a uniquely Japanese way. For these incredible results, we have the legendary character sculptor Takayuki Takeya to thank.
The Samurai C-3PO Action Figure is available now from Japan Trend Shop.