We've seen a lot of themed cafes in Tokyo recently but most are franchises with established merchandise and anime lines, such as Miffy or Rilakkuma, to name just two recent examples.
Sega Networks wants to push its smartphone game Puyopuyo!! Quest (also known as PuyoQue) and is also riding the character cafe wave (again) with the PuyoQue Cafe, open from March 17th to May 15th at Sweets Paradise, Ikebukuro.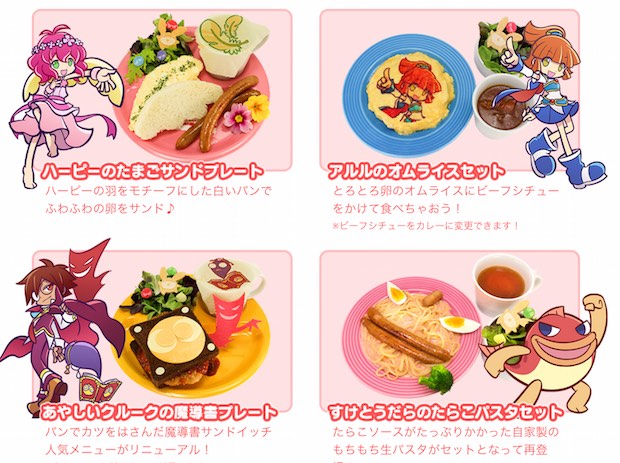 As is requisite with these promotions, the cafe features a special menu of food items and desserts designed around the characters from the iOS, Android and Kindle Fire game. For drinks, there are 27 possible different kinds of character lattes. There are also special stickers and coasters available if you order certain set meals, plus you can then play the game on your phone and get digital content exclusive to the cafe.
There is even a Puyopuyo-themed Nail Puri machine — the nail art purikura booth made by Sega — revealing that the target demographic here is female, which may surprise some outsiders who assume gaming is just for geeky boys.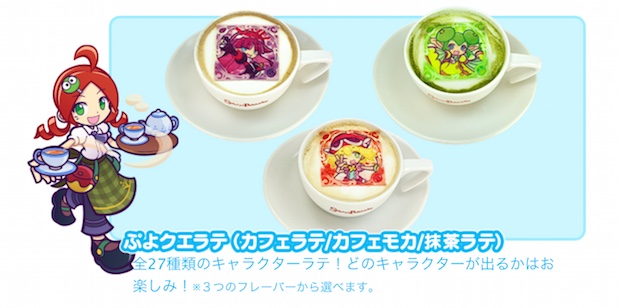 This is not the first time PuyoQue has become a concept cafe pop-up. It was previously in Shibuya in late 2014 and then at other locations around the country in 2015, including Ikebukuro. Clearly this is a marketing format that works, for both long-standing character brands and a free-to-play RPG video game that only launched in 2013.