A proposal to give recognition same-sex couple has been submitted to Shibuya City, one of the wards in central Tokyo.
A bylaw proposal will be submitted to the ward congress in March which would allow for the certificates to be issued recognizing same-same couples, reports Kyodo News. If approved, it would be effective from April 1st and the start of the 2015 fiscal year.
It would make Shibuya the only governing body in Japan issuing such documentation to same-sex couples.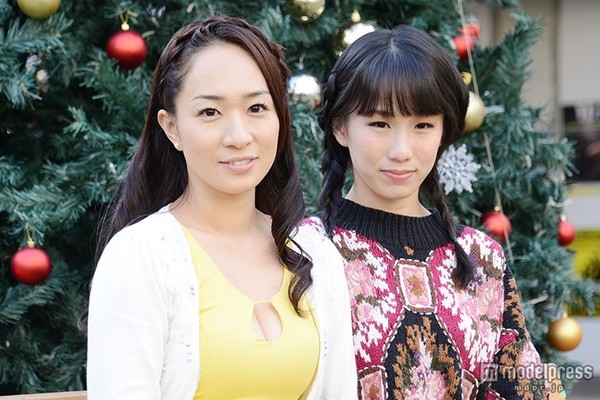 While the certificates would have no legal power, they might help same-sex couples get apartments together or in situations when a hospital only permits a patient to have visitors from family members.
The proposed document would be a "proof of partnership" and be available for anyone living in Shibuya ward aged 20 or over. It would be "equivalent" to marriage but not a genuine marriage certificate.
While the proposed change won't challenge the legal authority of the current constitutional interpretation of marriage in Japan, Shibuya would be offering a completely "separate system" to marriage that may nonetheless be a first step towards legalization.
The issue of same-sex marriage has been growing in Japan.
In late last year the model and television personality Ayaka Ichinose (34) and actress Akane Sugimori (28) (pictured above) announced that they were a couple and planned to "marry" (ceremonially) in Tokyo in April.
2014 also saw more developments. Hotel Granvia in Kyoto now offers a "gay weddings" service, in cooperation with a local Buddhist temple, joining Tokyo Disneyland in accommodating gay couples who want to marry in Japan.
And as we wrote back in December, June 2014 also saw a lesbian couple submit a wedding application to Aomori City, which was rejected on constitutional grounds. They are now suing the city. The 23rd Tokyo International Lesbian & Gay Film Festival included a reading of the play 8 by Dustin Lance Black, which portrays the federal trial that led to the overturning of Proposition 8 in California. This was followed by a play, Invisible Neighbours, about same-sex couples in Japan at the largest performing arts festival in the country.
But despite Japan's rich history of gay and other types of sexuality, the officials are in denial. Openly gay celebrities are fairly rare and only a very small number of people in politics are out of the closet, none of whom serve in the national Diet. Prominent politicians are not known for their support of gay rights. Quite the opposite — the then governor of Tokyo, Shintaro Ishihara, called homosexuality a "genetic defect" in December 2010, without repercussions.
Gay photographer Ryudai Takano was forced to cover up his male nude portraits at an art museum after the police complained (you can read a recent interview with Takano about the incident on Tokyo Art Beat).
If approved in Shibuya, there is still a lot of work to be done to persuade the general public. While the Prime Minister's wife is a noted supporter of LGBT rights, a survey in March 2014 found that over half of people did not agree with same-sex marriage, though homosexuality itself is relatively accepted compared to other Asian nations.