Tokyoites get to watch Godzilla come alive and shoot its atomic breath down over the unsuspecting denizens Kabukicho from the top of a building.
But if you want to beat that experience, then travel to Sasebo, Nagasaki, where you can see a fire-breathing dragon, or at least a mechanical one that lights up and shoots flames from its mouth.
The theme park Huis Ten Bosch is best known for its old Dutch buildings, hence the resort's name, but it has already made headlines for some other unusual attractions. In 2015, Henn na Hotel opened with a staff of robots, including a dinosaur on reception.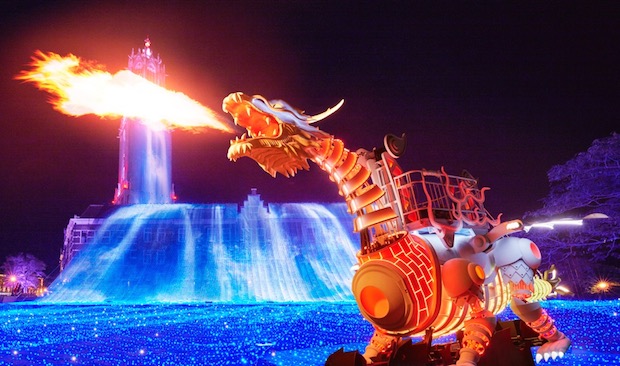 Now it is hosting this dragon attraction. Measuring a whopping 13 meters in length, the dragon lights up and breathes a 3-meter flame. However, it doesn't seem to move very much.
The dragon is on display from October 29th until May 7th as part of the annual illumination event Kingdom of Lights that also includes 3D projection mapping and enough lights to keep Japan's nuclear power industry in business for some time to come.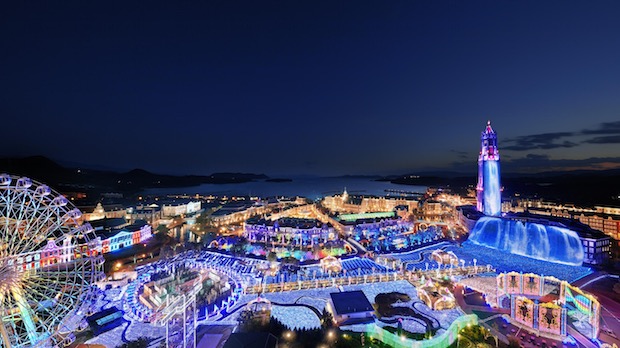 The dragon breathes fire twice a day as part of a 7-minute show, and you can also ride on top of the dragon and get your picture taken for ¥2,000, though we presume not while the dragon is emitting its fiery roars.