At the risk of become a news site exclusively about teamLab, another major development in the space of a week merits a new story about the interdisciplinary technology and design group.
Hot on the heels of the digital installation wizards' current exhibition opening in Omotesando and its epic event in Odaiba that has proved one of the biggest crowd-pullers of the summer, now comes a new permanent installation in the heart of Shinjuku.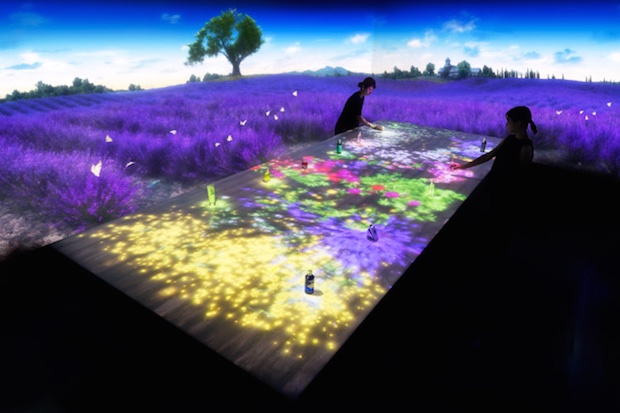 From September 16th, the Shinjuku branch of L'Occitane hosts "Digital Provence", an installation "powered" by teamLab.
A digital gallery space on the fourth floor of the store utilizes beauty products by the French retailer to create an immersive experience all around the visitor. The Digital Provence Theater installation harnesses the fragrances of the L'Occitane wares, revelling in the signature lavender of Provence.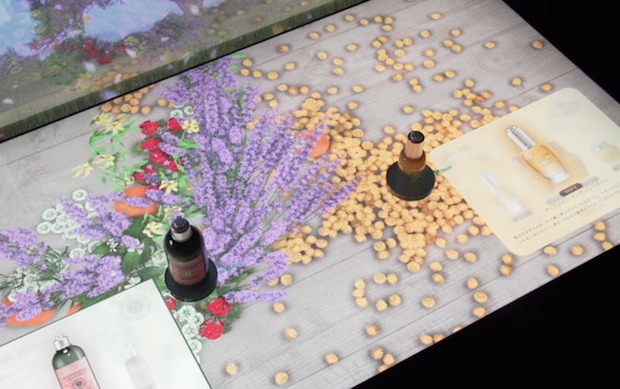 The ground floor has two further installations: the Fragrance Wall, a mirror that projects Provençal flora around you and releases an aroma; and the Flower Table, which displays the natural sources and applications for L'Occitane products when they are placed on the surface.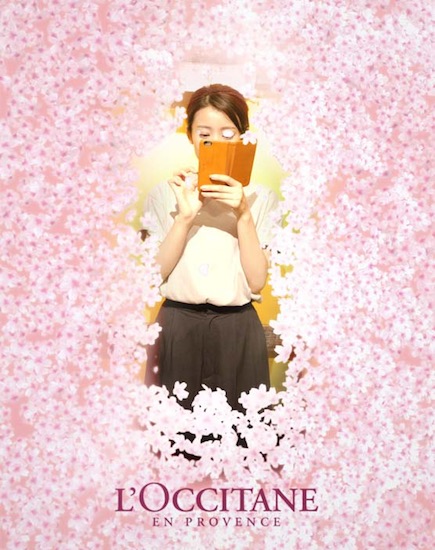 Even in central Tokyo, visitors can get a virtual sense of the region in which all of L'Occitane beauty items are produced.
The new installation is supported by French and Provençal tourism bodies. Admission is free.
L'Occitane has been in the Japanese market since 2005 and local sales have grown to occupy a substantial proportion of the brand's global turnover. Asia has proved the Provence company's biggest money-spinner, making up some 50% of sales. L'Occitane has made a distinct mark in Tokyo not only with boutiques but also with cafe spaces that offer Japan's decidedly gourmet consumers healthy food choices.
This retail-digital art crossover a tactic teamLab has employed successfully before, such as its stunning installation for Gucci in 2014 that helped bring a whole new demographic into the high-end brand's Shinjuku store.
A guaranteed way to create buzz about your retail space is to program regular exhibits, installations and pop-up events. This happens a lot in Tokyo, such as the shop window installations at Maison Hermès in Ginza or Isetan Department Store in Shinjuku. Showroom and "third space" venues like Intersect by Lexus in Aoyama or Mercedes-Benz Connection in Roppongi also frequently host events ostensibly unrelated to their respective automotive brands, but instead foster a vision of the kind of lifestyle that the cars are trying to sync with.
TeamLab is also part of the current exhibition at the Mori Art Museum, "The Universe and Art". As such, the unit is recognized not only by commercial partners but the art world as well.