The Wearable Neck Speaker SRS-WS1 is a new release from Sony that immerses you in a personal audio experience.
Ergonomically designed, this wearable sound device is ideal for watching movies, playing games, or listening to music. Each SRS-WS1 has two speakers integrated into the lightweight and comfortable gadget that is shaped like a letter U and rests on your shoulders. The speaker also vibrates (adjustable to three levels if it feels too strong), meaning it can deliver the really low sounds at superb, up-close quality.
You can also experience a shared soundscape with a partner by getting two neck speakers, which can both be connected to the same transmitter. This makes it an ideal device for couples to use when watching TV or a movie together.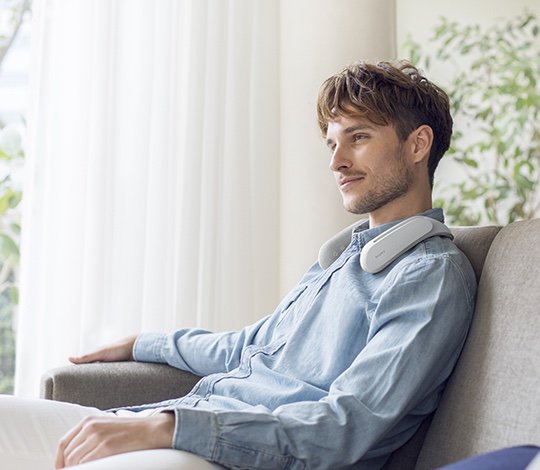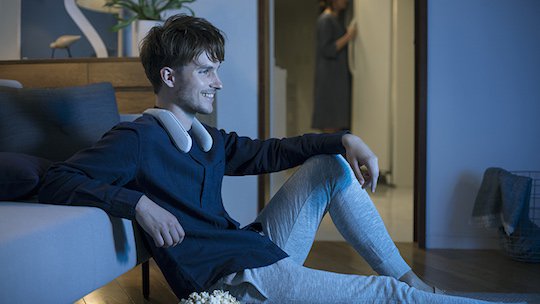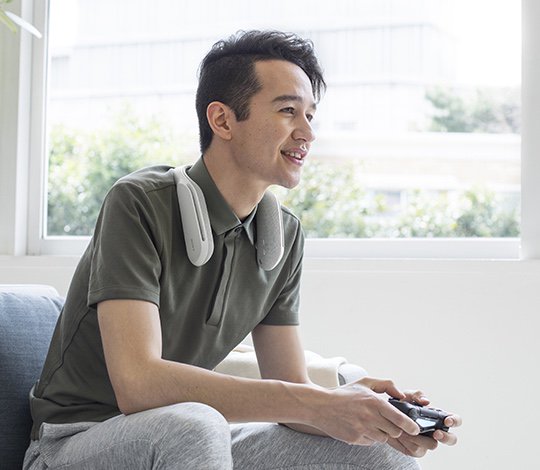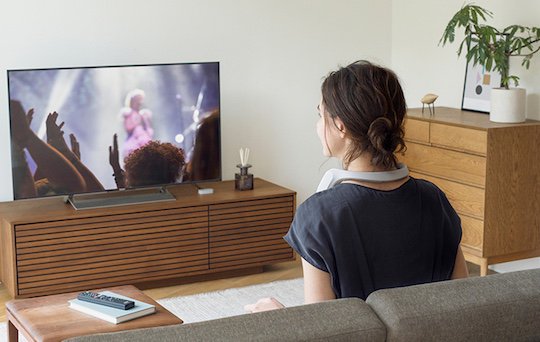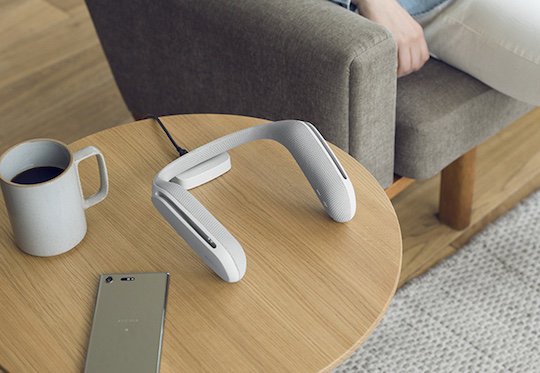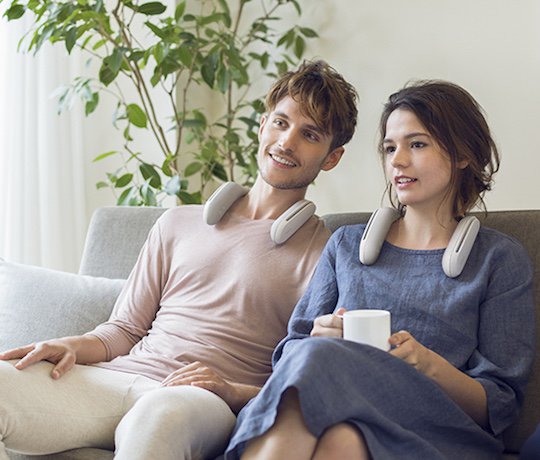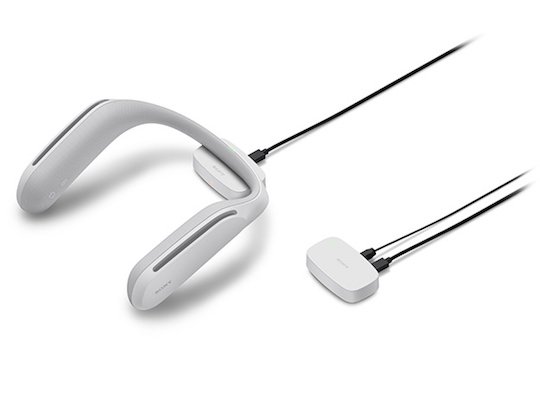 The Sony Wearable Neck Speaker SRS-WS1 is currently only available in Japan but can be ordered internationally from Japan Trend Shop.