The Japanese summer is very hot — hot and humid. The up side of this is you get great festivals and fireworks, and also yukata, outdoor music events, and trips to the beach.
But trying to go about your normal life in the muggy, oppressive heat can be horrible, especially if you are one of the millions of poor souls who have to schlep to work on the rush hour trains. The air-conditioning may be on full blast but there is just too much heat, too much sweat and too many people.
There is another side to this season and that is you get lots of unusual summer products and gadgets. We've already covered some of the best "cooling" beverage trends in Japan, plus last year ran a basic guide for staying cool in the dog days.
How about trying some of these more unique ways to keep your temperature down?
Sports Match Rain or Shine Umbrella Parasol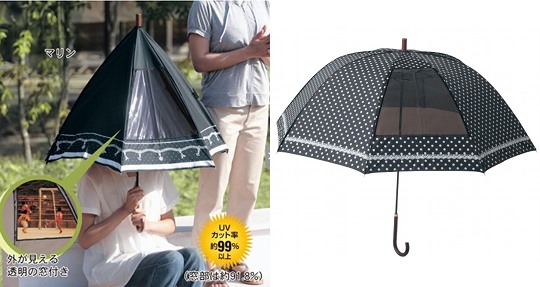 This special parasol keeps off the sun's brutal rays but also gives you a "visor" so you can still watch the sports match or other outdoor event.
Frozen Beer Slushie Maker by Kirin Ichiban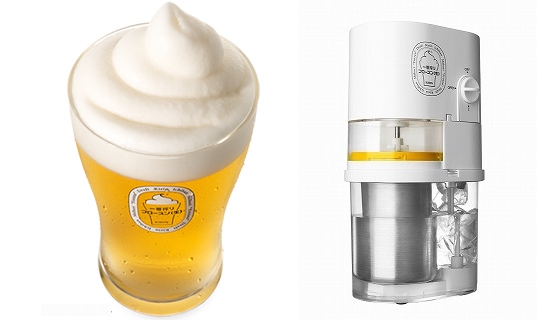 The name says it all. You haven't lived till you've tried this. While the taste may not to be everyone's liking, there's no contesting the originality of the concept and the ingenuity of the drink as a way to beat the summer heat.
Air-Conditioned Work Shirt K-200Y by Kuchofuku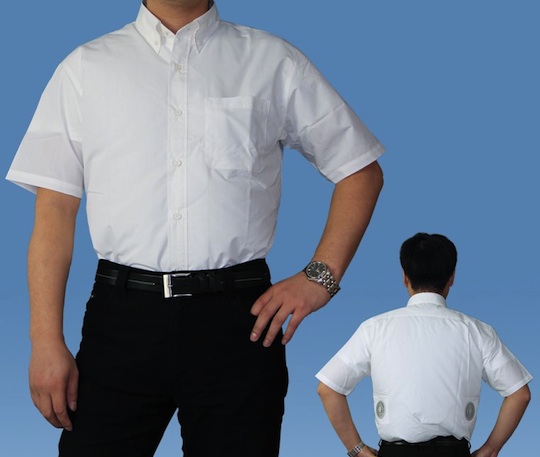 THere is a whole series of these Kuchofuku "air-conditioned" clothes, from shirts to pants, helmets, jackets and even bee-keeper suits! Also check out the Deoest range of "odor-eliminating" clothes that are made with special materials to kill bad smells.
UV Cut Athlete Anti-Sunburn Mask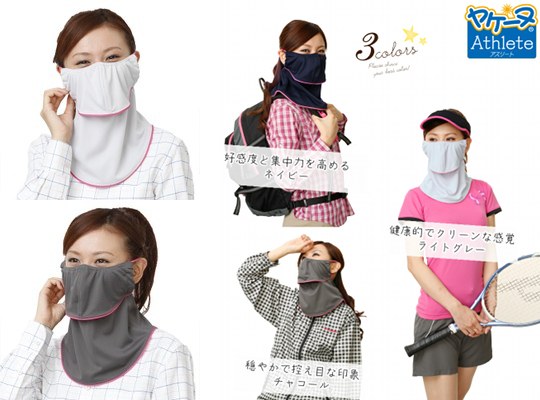 Similar to the 3 Way Cool Arm Cover, this mask will keep off ultra-violet rays and ensure you don't lose that pale complexion. Given that in the west women mostly want to get a healthy-looking tan, this may seem strange but the appeal of these kinds of products in Japan is that female beauty is often associated with fair skin. Women want to do sports and be out and about during the summer, but don't want to sacrifice their beauty.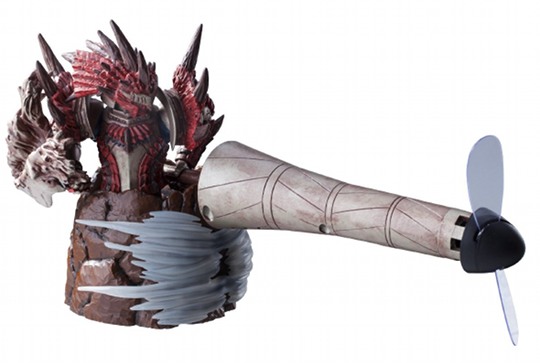 Our final selection is here to prove that tie-up merchandise really does come in all shapes and forms. This desk fan is for aficionados of the popular video game franchise, though you might not want to let your boss see you playing with it using it at work.