Who says romance is dead when you have digital projection technology?
Luxury jewellery brand Tiffany has installed a special interactive installation in its Ginza flagship store. The somewhat awkwardly named HAND meets HAND commemorates the 130th anniversary of Tiffany Setting engagement rings by transforming the palms of a couple's hands into an animated picture book, reports FashionSnap.
Designed for couples engaged to get married and shopping for that special ring, the installation uses digital projection to create a unique story with images. Afterwards, users can pick up a printed photograph of the experience from a post box as a keepsake of their visit. The print-out also features a QR code so you can download an image to share on social media and view a video.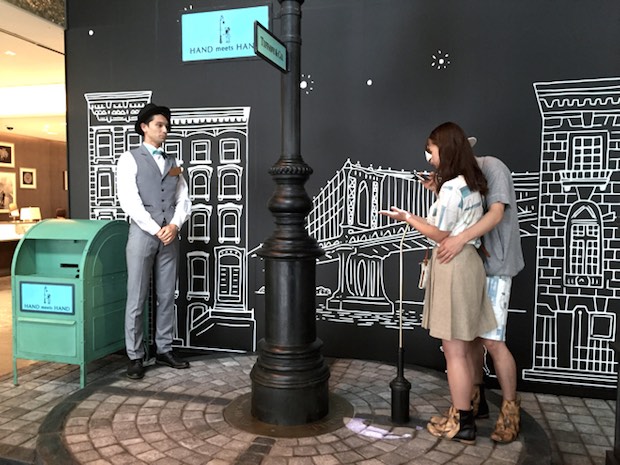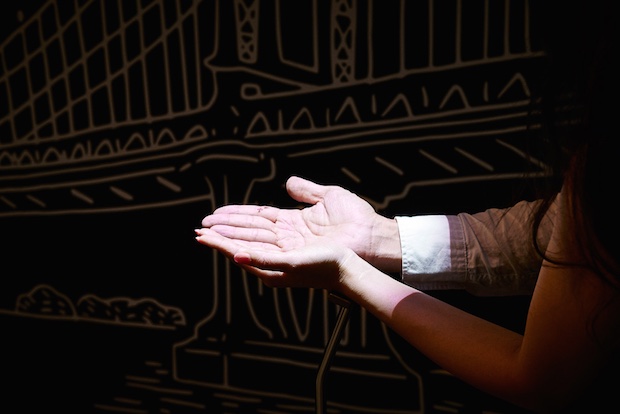 The installation is made in the style of street lamp in a European city, complete with cobbles and a chalkboard art backdrop.
HAND meets HAND is open until October 2nd. It is free to try and no reservations are required.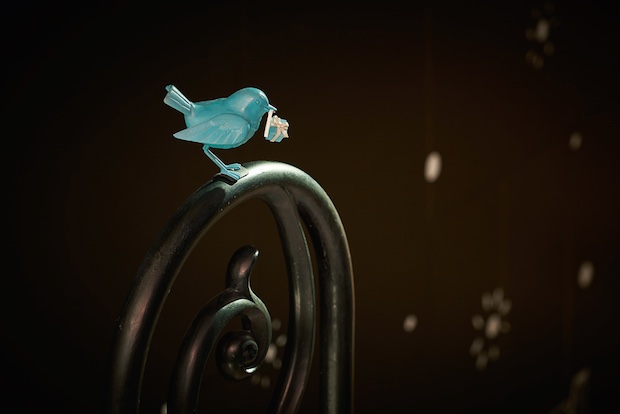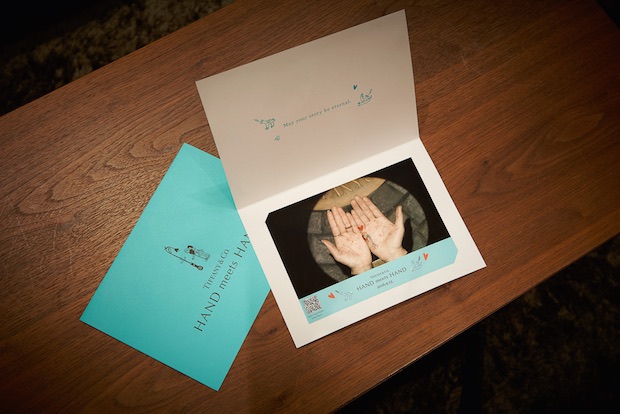 If you can't make it to Ginza, a smartphone version recreates a similar experience with your device. If a couple accesses the website on an iOS or Android device and then lays their fingers on the screen, a picture-book animation plays that ends with a personalized image, which can be shared on social media.