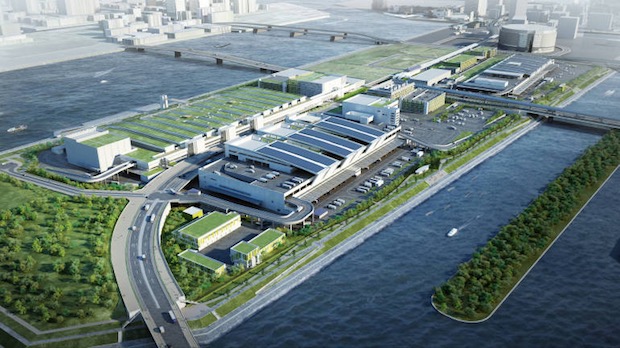 New Toyosu Fish Market | Photo ©Tokyo Metropolitan Central Wholesale Market
You've probably heard by now that the iconic Tsukiji Fish Market will cease operations later this year, and reopen as the Toyosu Fish Market. Here are the top tidbits regarding the relocation of this historic and cultural landmark.
When one market closes, another opens only slightly farther east… you know that old saying.
The Tsukiji Market is slated to close it doors on November 2nd, 2016, which means time is running out for those keen on seeing the live tuna auction and experiencing the market in it's historic state. It's unclear whether the auction will be open to visitors at the new site, so make your way to Tsukiji while you still can. Check out the Tokyo Cheapo guide for opening hours, closures and what to expect.
The new Toyosu Market is set to open on November 7th, 2016 on a bigger and better lot in Tokyo's Koto ward — about 2 miles (3.4 km) east of the market's current location.
Relocation costs a lot of clams. (Ha… clams… fish market… you get it?)
The expected cost of transplanting the market from Tsukiji to Toyosu is ¥392.6 billion (approx. $3.76 billion USD).
Allocation breakdown
Construction: ¥99 billion/$948 million USD (Fun fact: the new market will be fitted with solar panels and a green rooftop.)
Soil contamination clean-up measures: ¥58.6 billion/$561 million USD
Infrastructure (including road planning, maintenance and a highway overpass): 37 billion yen/$354 million USD
Land costs: ¥198 billion/$1.9 billion USD
Wait, go back — what's that about soil contamination?!
The Toyosu site was formerly owned by Tokyo Gas Co., and after a survey conducted by the Tokyo Metropolitan Government, it's been confirmed that the soil is heavily contaminated. According to the official Tokyo Metropolitan Central Wholesale Market site, Tokyo Gas Co. has agreed to shell out ¥78 billion ($747 million USD) for clean-up efforts. There's been much concern — especially from the side of business operators — about food safety at the relocation site.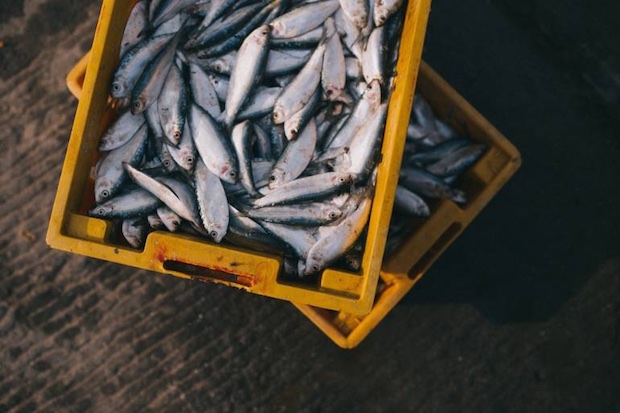 What will happen to Tsukiji Market?
The Tsukiji Market is closing for a few reasons: its facilities are old and the current layout inefficient—which the government says is hurting the market's "image", in addition to causing health and food safety concerns. Another big reason (and most likely the main reason) is that the Tsukiji Market is currently sitting on prime real estate. There's word that the site will operate as a temporary bus terminal during the 2020 Olympics, and then be redeveloped into a sports stadium and retail shops. More on that at Japan Property Central. Keep in mind, though, that no official redevelopment plans have been confirmed, but we'll keep you posted once more information is released.
Read more and see a map on Tokyo Cheapo