Twice a year the lingerie maker Triumph International announces a "concept bra" inspired by trends in the Japanese zeitgeist. By turns amusing and innovative, past bras include one based on Abenomics, space travel technology, and women leaders. Naturally these never go on sale but are decided to generate publicity for the brand, which they are pretty much guaranteed to do each time.
This time Triumph has opted for a theme based on Premium Friday, the Ministry of Economy, Trade and Industry (METI) campaign to encourage workers to clock off at 3pm on the last Friday of every month. However, the jury is still out on this monthly gimmick and whether it will succeed or not, in spite of some ostensibly support from major corporations.
Triumph's Premium Friday bra, which was unveiled earlier this week, may not reflect a genuine "trend", since Premium Friday is yet to catch on. The next Premium Friday is scheduled for April 28th.
The Premium Friday bras have integrated alarm clock that sounds at 3 p.m. This is intended to remind the wearer that it is time to leave the office and into the shops and restaurants, where they can spend money stored in the built-in purses.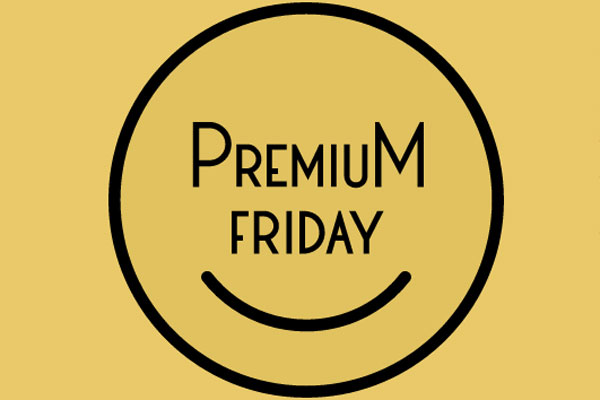 This is a step further than the usual bras, however, since Triumph has also included the official Premium Friday logo in a tie-up partnership with METI to promote the campaign.