East Japan Railway Co. has debuted a new luxury sleeper train to offer travelers a journey in style across northern Japan.
Train Suite Shiki-shima is painted in champagne gold and departed Ueno Station in Tokyo today for a four-day trip to Hokkaido and northeast Japan.
33 passengers were on board, reports Kyodo.
The fees for the trip range from ¥740,000 to ¥950,000 yen per person. In spite of this hefty price, though, tickets were massively oversubscribed, said JR East, and all services on the train are already reserved through to March next year.
The luxury carriages in the 10-car train include tatami mats, cypress bathtubs, nickel silver cutlery, and sofas made with wood that has been bent with steam. There is also a spectacularly futuristic observation car that immerses passengers in the passing scenery. The debut trip will taken in Nikko, Hakodate, Noboribetsu, and Aomori before returning on Ueno on Thursday.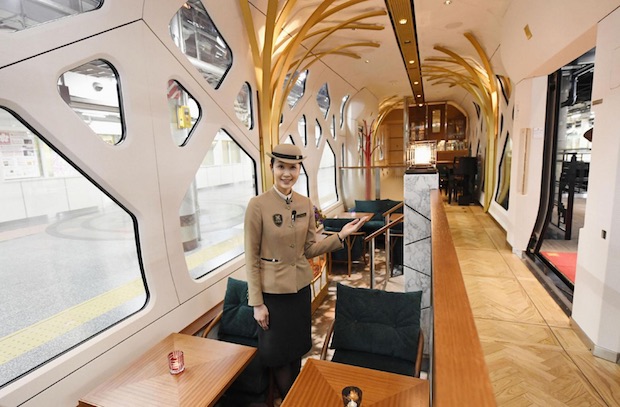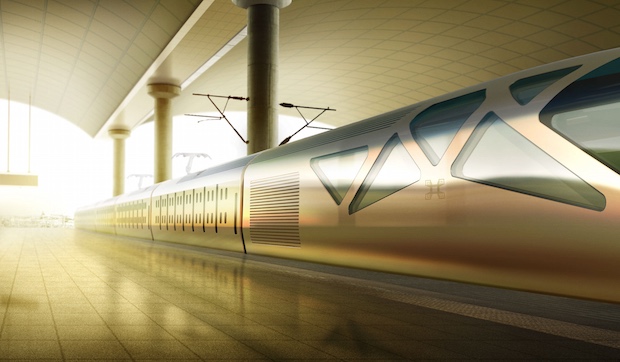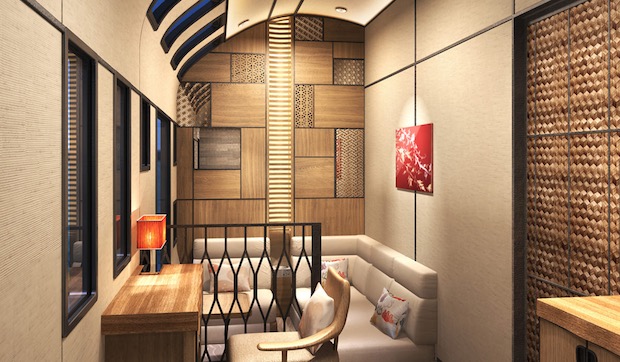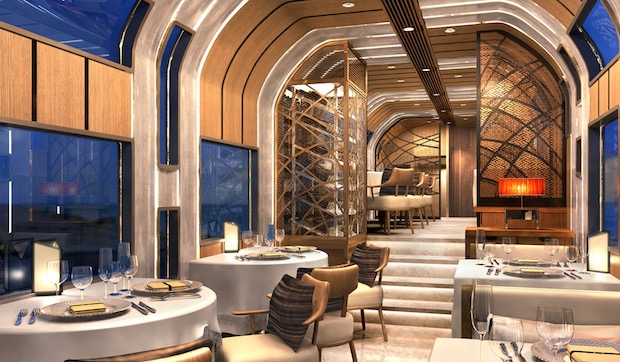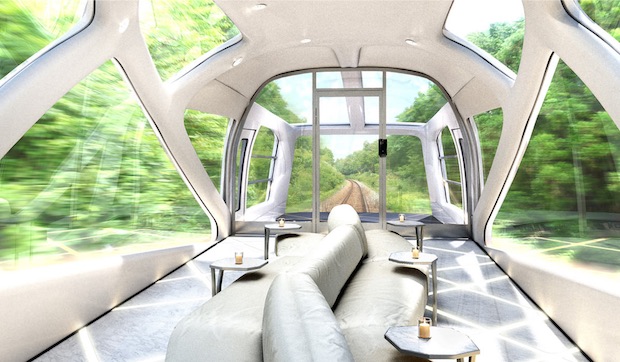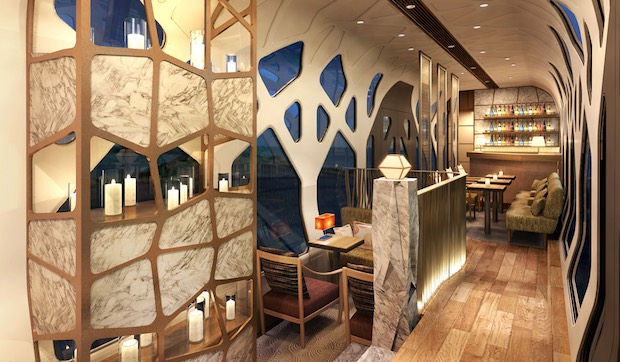 The JR network is operating at a loss in areas like Hokkaido, where people travel by highway express bus or car. Northern Japan, like other areas around the country, also faces the challenges of the aging population, which has resulted in falling passenger numbers. A solution is to increase the appeal of certain areas to tourists from Tokyo and other big cities, though again there is tough competition from airliners, buses and the highways. Instead of trying to undercut the competition, then, the various JR operators have attempted to offer unique travel experiences with new trains that can nonetheless at times descend into the realm of the gimmicky. It is especially interesting that sleeper trains are making a comeback like this, after having effectively disappeared from Japan with the advent of faster train travel and overnight buses.
Previous JR Group ventures in this vein include the JR West luxury sleeper Twilight Express Mizukaze, set to debut this summer. JR West also has a traditional crafts train in Ishikawa Prefecture as well as a Hello Kitty train in Wakayama. JR Kyushu operates the Seven Stars deluxe sleeper. In addition, JR East has the Genbi Shinkansen, a Japanese contemporary art bullet train.
In general, Japan's rail operators are rarely able to make a profit now by their railways alone and instead invest heavily in developing the land they own into retail and other commercial ventures. This is particularly necessary for JR in Tokyo, where it faces high costs for its extensive network stretching out much further into the regions than the other operators and so must offset this with large shopping complexes at major stations, notably the Lumine and Atre malls.
Another ploy is to develop new technology that can be sold around the world. This is one motivation behind JR Tokai's maglev project, which has received massive public funding even though it is arguably redundant in Japan, where the Shinkansen bullet train is already so fast and popular.