Triumph's latest "zeitgeist bra" is the "First Woman Bra", which is inspired by freestyle wrestler Kaori Icho and politician Yuriko Koike, who this year became, respectively, the first female athlete in any sport to win individual-event gold at four consecutive Olympics and the first female governor of Tokyo.
Announced on November 16th, the bra symbolizes a bright future where women are breaking through the glass ceiling of Japanese society.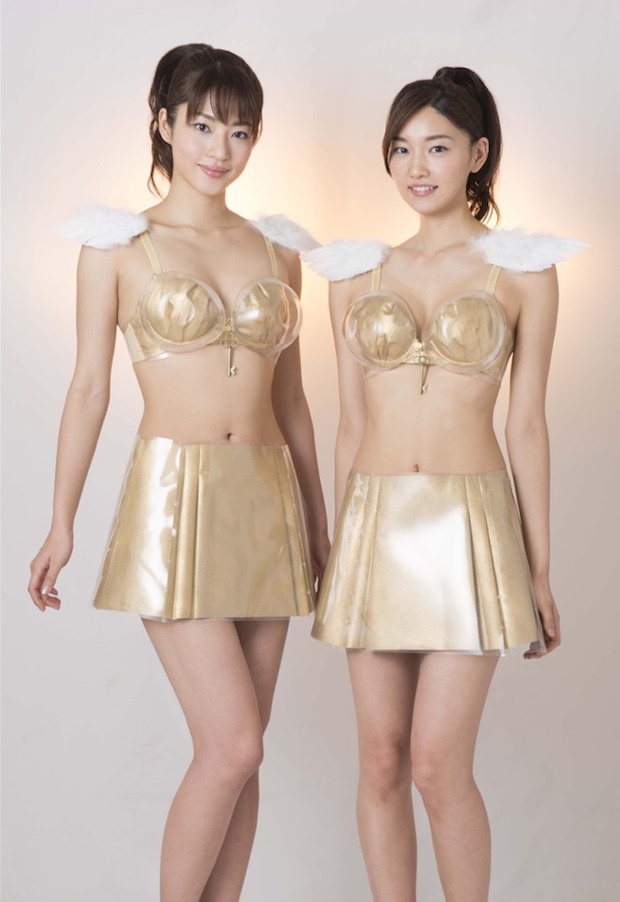 Cynics might sneer that Triumph is being somewhat premature or naive, since working women in Japan, like in so many other places, still face immense challenges in their lives and careers. The bra might also have been more timely if Hillary Clinton had won the U.S. presidential election.
That being said, the design is nothing if not original. The bra cups are covered in shupua, a special silicone material that looks like glass. Underneath the shupua the bra and skirt are made from a type of paper called naoron that is durable and resistant to fractures.
There are also miniature wings on the shoulders and hands on the back to give the wearer a boost so they can get where they want in life. Finally, a pair of flame-shaped pads are accessories that represent the passion of women to pioneer a new society.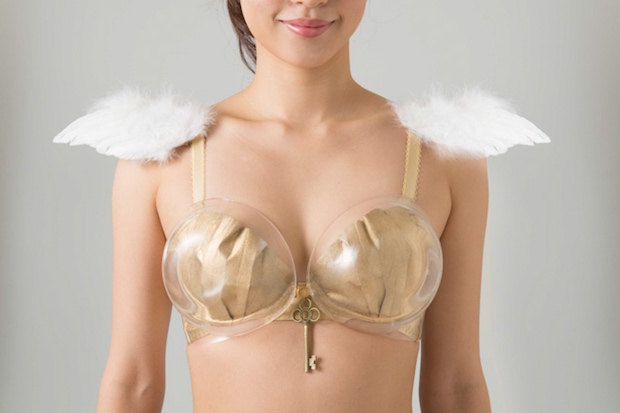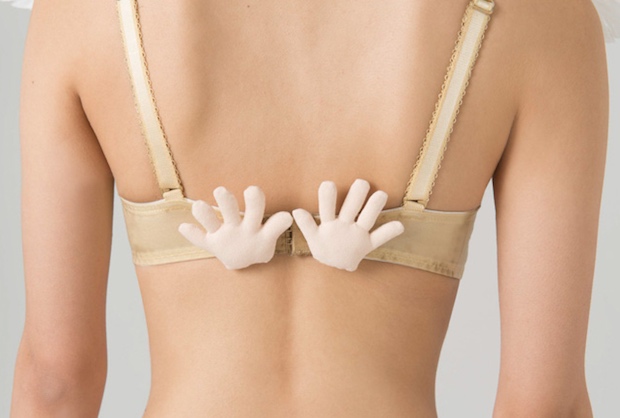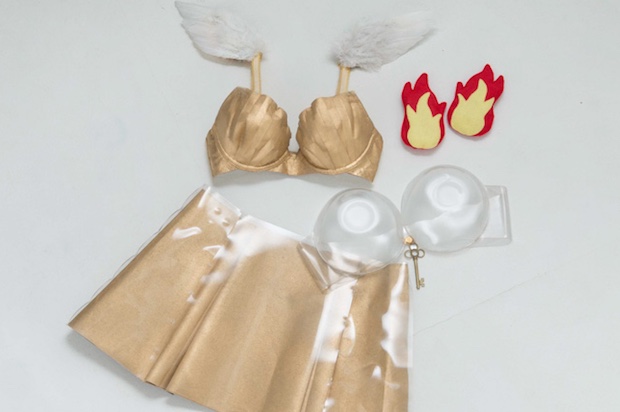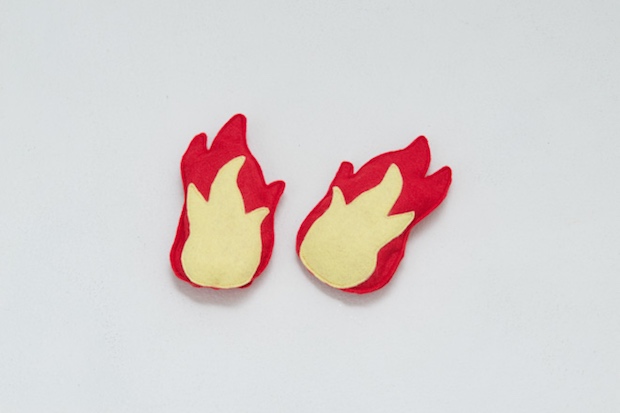 Ever since 1987, underwear brand Triumph International has been making concept bras twice a year that reflect current trends. This is part of Japan's obsession with trends that manifests itself in end-of-year announcements of the top "buzzwords" of the past 12 months and TV shows that constantly parse or arbitrarily pronounce what they see as social vogues.
Of course, Triumph does all this solely for the publicity value and so the more outlandish the design the better, though this has an unfortunate tendency to feed into overseas media tropes about "wacky Japan". (But let's be clear: Triumph is actually a German underwear manufacturer.)
Previous Triumph concept bras include a space satellite-themed bra and an Abenomics model.