They say that there's an app for everything. In Japan, it can sometimes seem like there's a music idol group for everything.
Virtual Currency Girls (Kasotsuka Shojo) is a new music idol group inspired by cryptocurrencies. Each of the eight female members, who wear maid costumes, knee-high socks, and customized wrestler masks, is based on a different currency, including Bitcoin, Monacoin, Ripple, and Cardano.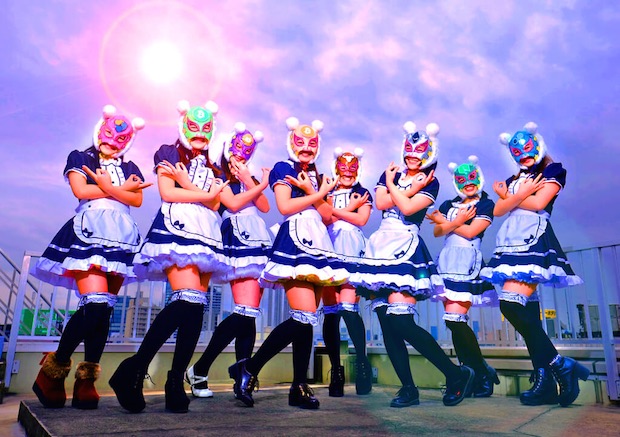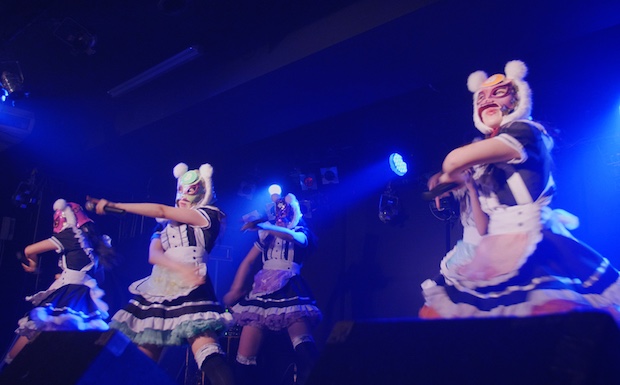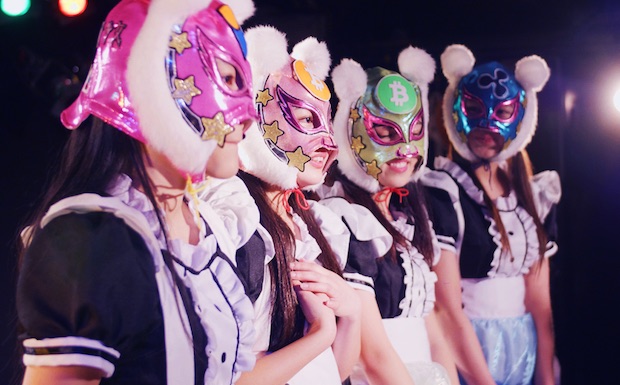 Aged between 15 and 22, and formed by Cinderella Academy, the group made its debut earlier this month with the song "The Moon, Cryptocurrencies and Me." It is a genuine idol group catering to cryptocurrency geeks who know all the obscure details, but also partly a disseminator of cryptocurrency education, in that their songs warn listeners about the dangers of fraud and taxation.
Perhaps it comes as no surprise that the Virtual Currency Girls' first CD release, concert tickets, and other merchandise can in principle only be purchased by cryptocurrency.
Japan is seen as a global leader in the market development of cryptocurrencies, notwithstanding the continued strength of hard cash in many everyday transactions.
Apparently developed by the mysterious Satoshi Nakamoto, Bitcoin and other cryptocurrencies are highly visible in Japan right now. Platforms or services that accept the currencies are increasing, and bitcoin can be used with as many as 10,000 businesses in Japan. E-commerce giant DMM launched a new crypto exchange this month. Japan's main Bitcoin exchange, bitFlyer, said that its user base passed the one million mark in November last year. Over 30% of global bitcoin transactions are conducted in yen. Monacoin also first reportedly attracted users in Japan because of its cute cat theme.
These developments continue to unfold in spite of several very public setbacks in Japan for cryptocurrencies, such as the collapse of Mt. Cox in 2014 and the arrest of its president, and, just this month, the loss of $400 million of NEM crypto coins to a hack on the Coincheck exchange. The scandals have attracted headlines in Japan as well as scrutiny from government administrators, who now require exchange operators to register.
The Mt Cox case recently inspired a book, Pay the Devil in Bitcoin, co-written by Jake Adelstein.