Mori Building will partner with teamLab to open the Mori Building Digital Art Museum: teamLab Borderless this summer at Palette Town in Odaiba, Tokyo Bay.
Set to become one of the major attractions in Tokyo, details regarding opening times and ticket prices are yet to be released, but the immersive digital art museum will occupy 10,000 square meters of floor space.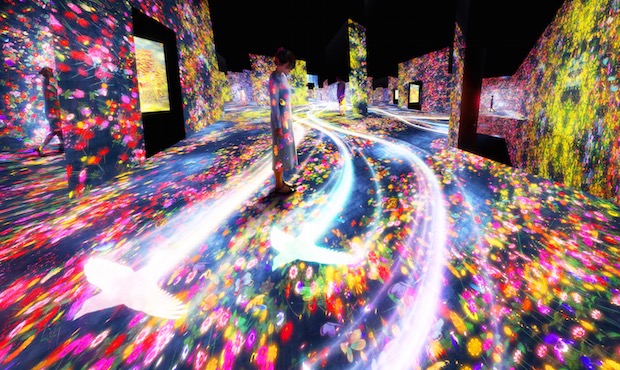 Along with the likes of Naked, teamLab has organized many successful digital installations that combine spectacle with family-friendly interactive experiences. These have appeared in public spaces like airports as well as brand stores like L'Occitane and Gucci in Shinjuku, but this new facility will be the group's first permanent installation in Tokyo.
TeamLab defines itself as an art collective and interdisciplinary group of "ultratechnologists." It features artists, programmers, engineers, CG animators, mathematicians, architects, web and print graphic designers, and editors. Mori Building is a real estate developer, responsible most notably for the transformation of Roppongi. Its Mori Art Museum, which is located in the "city within a city" that is Roppongi Hills, previously hosted a teamLab installation as part of its "The Universe and Art" exhibition.
Odaiba was also home to an earlier hit summer event for teamLab, featuring thousands of digital flowers.