How cool is this grandma? Cool enough to do a perfectly choreographed "kome dance" (rice dance) with two other female performers (approximately 40 years younger) in kimono.
If you eat plenty of rice, then it seems you are destined to live as long as this 60-year-old lady and still be limber enough to dance.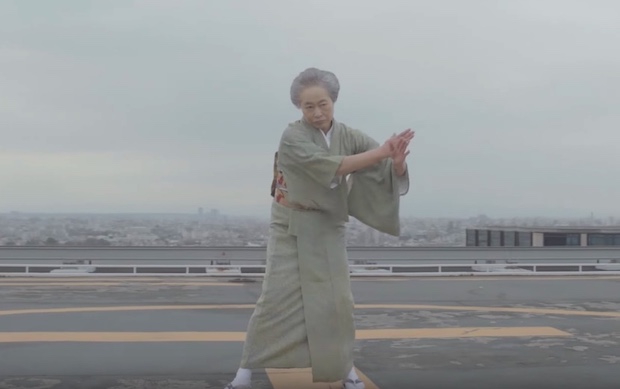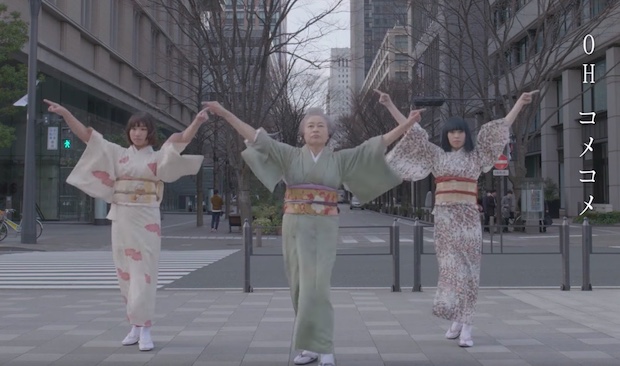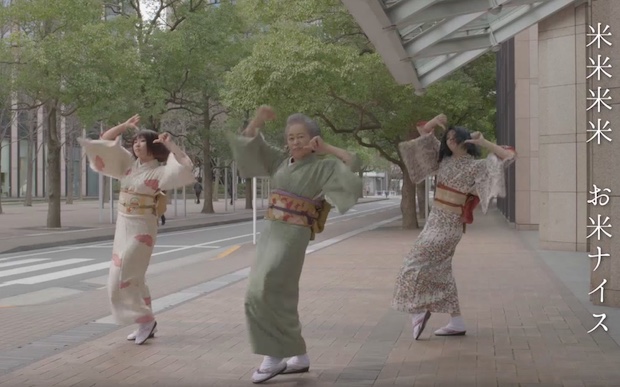 The trio dance at a series of memorable sites in Tokyo, including Marunouchi and Rainbow Bridge. (Also look out for a mascot, because this is Japanese.)
We smell viral success on the horizon.
The music video is part of a National Federation of Agricultural Cooperative Associations "No Rice No Life" campaign, promoting rice diets. While rice remains the staple in Japan, there has been a gradual drift away from its consumption since the end of the war.
The elderly main dancer is known as Tachiflower and was a member of a trio who last year did a memorable version of Bruno Mars' 24K Magic.
We've seen videos with Japanese music stars on the senior side of the age spectrum before, notably KBG84, Okinawa's grandma pop idols and Masashi Sada's traditional Japanese music version of Piko Taro's mega hit Pen-Pineapple-Apple-Pen (PPAP).
As the Japanese population ages, we can surely look forward to more inventive videos like this.