Tokyo can sometimes seem less of a city than a polymorphous, ever-changing organism. Each month brings new buildings and infrastructure, all in the name of a constant cycle of construction, destruction, and redevelopment.
An attempt to keep track of these never-ending transformations to urban neighborhoods can leave one dizzy and depressed. Fortunately there are now online tools to make the task easier.
PhotoAkiba shared a set of before-and-after images showing how Akihabara in east Tokyo has changed over the past ten years.
Akihabara has long been a chaotic and built-up place, but it has certainly got cleaner than in years past, even if it still retains some of the atmosphere of the postwar black market from which the district emerged. As the photos reveal (the bottom ones are the most recent images), the station front is much smarter now than it used to be. Yamada Denki, a large electronics department store best known for its regional locations, opened a large branch in Akihabara ten years ago.
Another tell-tale sign of the age of the older image is the advertising featuring the blue-haired character Konata Izumi, from the manga and anime franchise Lucky Star, which was very popular a decade ago.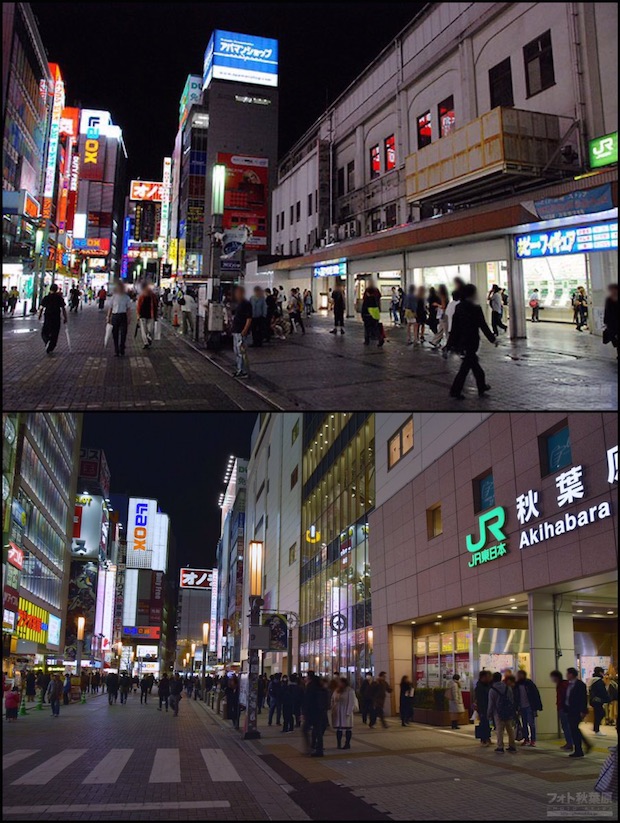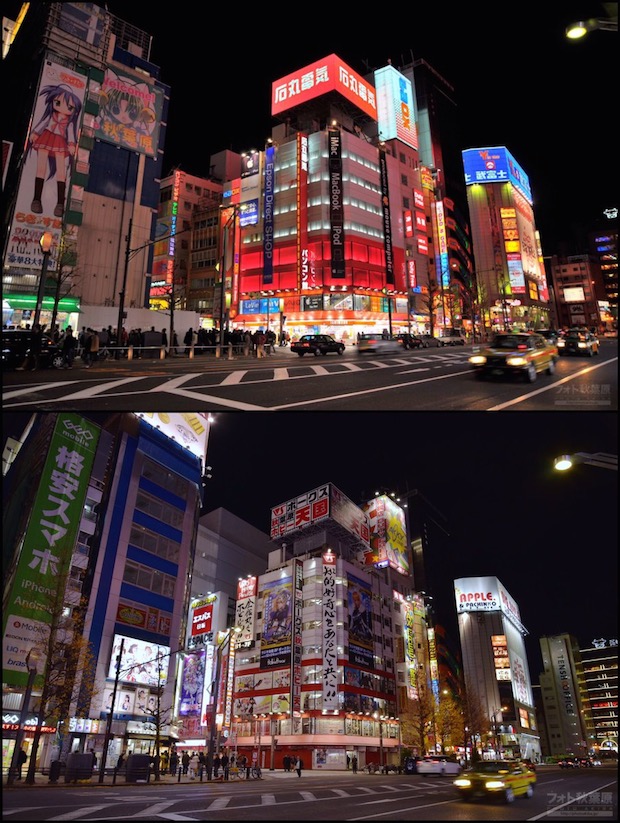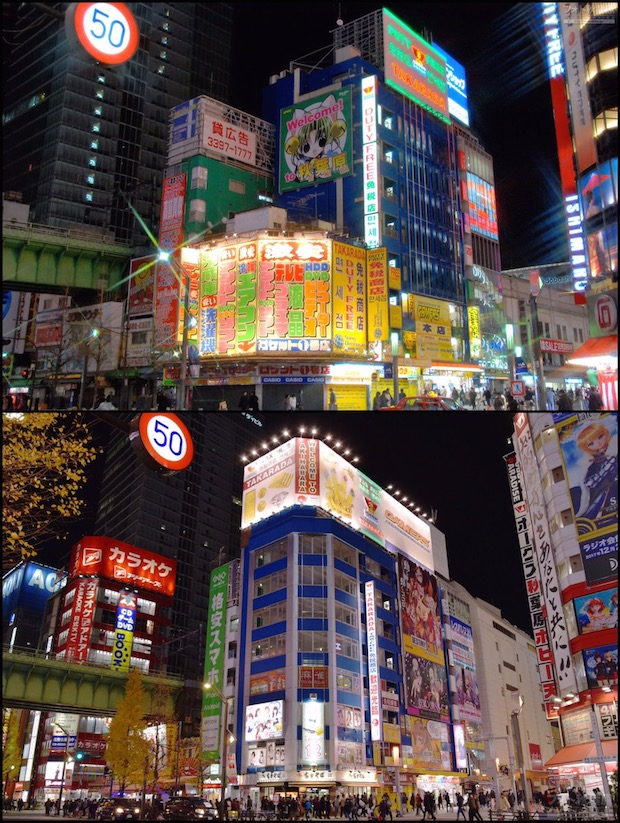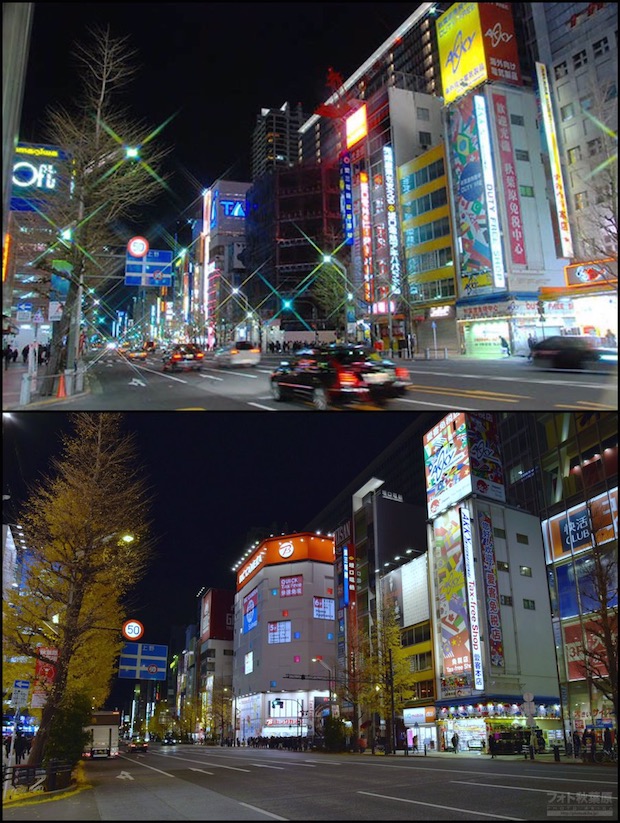 That being said, compared to the likes of Kabukicho in recent times, Akiba is relatively unchanged. Likewise, central Shibuya is currently engaged in a massive urban development project that will radically transform the way the area looks. So we should all take snaps of the city as it stands now, because it won't remain like that for much longer.