Final Fantasy fans looking to get hitched in the near future may want to consider a ceremony that marries them to their hobby as well as their spouse.
The Final Fantasy XIV Wedding service will be offered in Japan from 2019, creating a real-world version of the RPG video game's Ceremony of Eternal Bonding.
The wedding is the result of a collaboration with Square Enix and a Kobe venue called Deuxzero.
In addition to bride and bridegroom wear that is based on the game's Garments of Devotion, the wedding plan apparently includes reception dishes and drinks inspired by the Final Fantasy franchise. This might mean that couples should be careful who they invite if they don't want to confuse or offend guests who don't know anything about the game.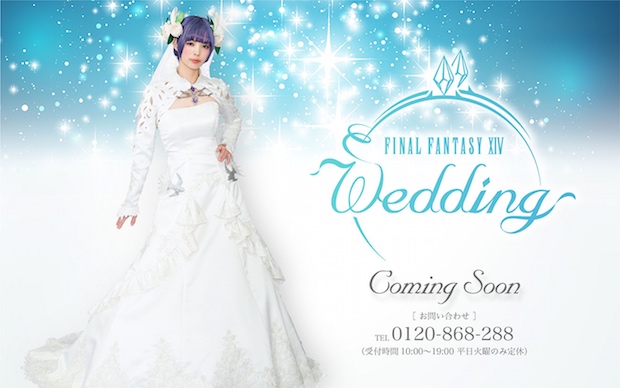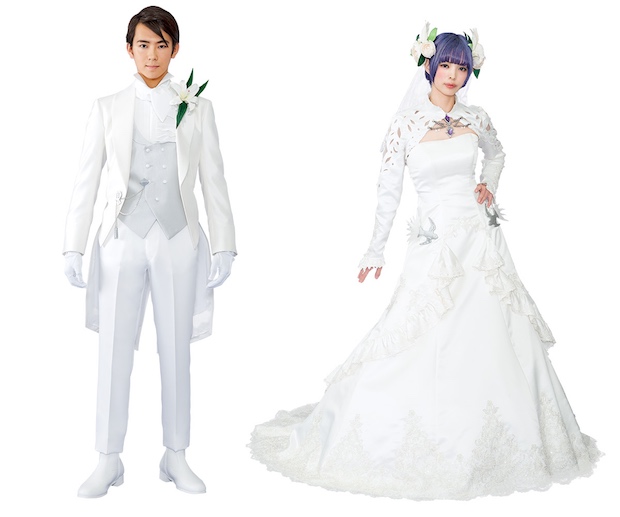 More details will be announced on Valentine's Day (of course!), with actual services available from some point in 2019. For a preview of the happy occasion, this is what the in-game Ceremony of Eternal Bonding looks like.
With fewer and fewer young people in Japan as well as a tendency for couples to marry later in life if at all, the Japanese wedding industry is forced to present gimmicky services to attract new types of customers and publicity.
Previous examples of the trend include the teamLab digital art installation wedding, same-sex weddings, and even Sanrio character marriage applications.