Remember Makoto Azuma? He's the flower artist who launched bonsai into space.
Now Azuma has got together with Fendi to create a unique flower shop inside the brand's Ginza store.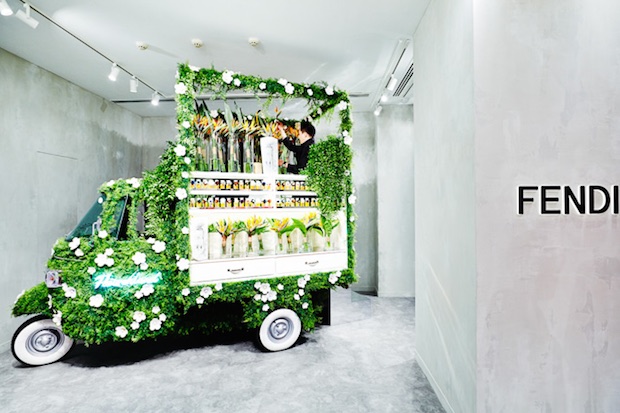 Open until April 17th, the mini florist's is based out of a customized Piaggio Ape, an Italian scooter that you don't normally see in Tokyo — and certainly not decorated like this.
It's inspired by the Fendi 2016 spring-summer collection, which is florally themed.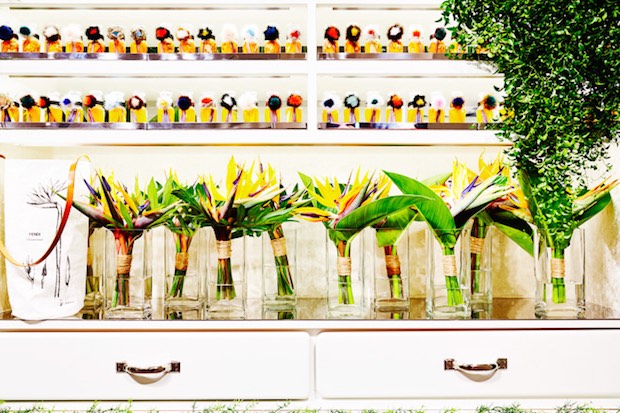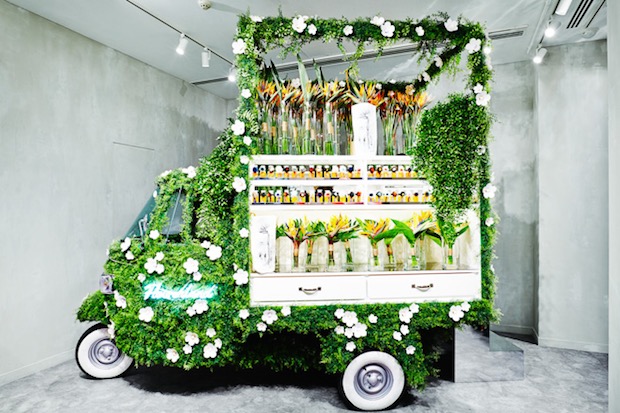 This is a genuine flower shop and you can buy two kinds of bouquet. This being a high-end Ginza brand, though, the flowers don't come cheap. The Fendi "original bouquet" will cost you ¥16,200 ($144) while the Fendi "bottle flower" is slightly cheaper at ¥7,560 ($67).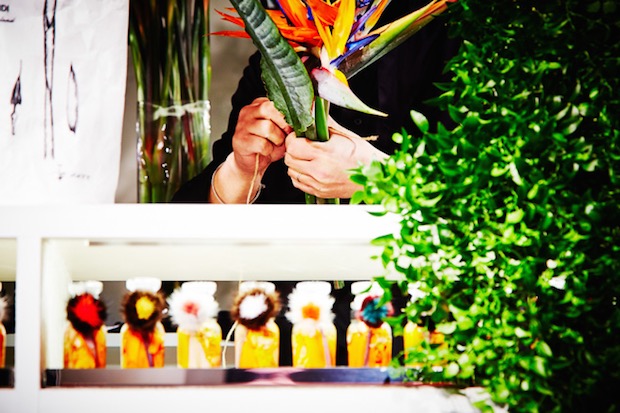 This is Fendi's second collaboration with Azuma, following the sculptural fur tree that he suspended from the ceiling last year. During the flower shop pop-up, this fur tree will also be decorated with around 1,200 cherry-blossom-colored fox fur pom-poms as a homage to the current hanami season.
In the past Azuma has also experimented with a mobile flower stall art installation that he took around the streets of Tokyo. Wouldn't it be great if this floral scooter was taken for a spin around Ginza?