Just as it begins a limited theater release in North America (and receiving mild critical acclaim), Shin Godzilla continues to conquer Japan. The movie is still pulling in audiences but how about some Godzilla-themed food and drink to add to the fun?
To be fully accurate, the special menu available at the food court for the Namja Town indoor amusement park in Ikebukuro district is not strictly speaking only Godzilla. It has a general kaiju monster theme, though Godzilla is clearly the star of the show here.
The menu includes Godzilla Foot Gyoza, King Ghidora Golden Gyoza Curry Pilaf, Mechagodzilla Mega Buster Tortilla, Mothra Cornet Pastry Pie, and Shin Godzilla Ice Cream. As you can tell from the pictures below, the culinary results are pretty unusual-looking.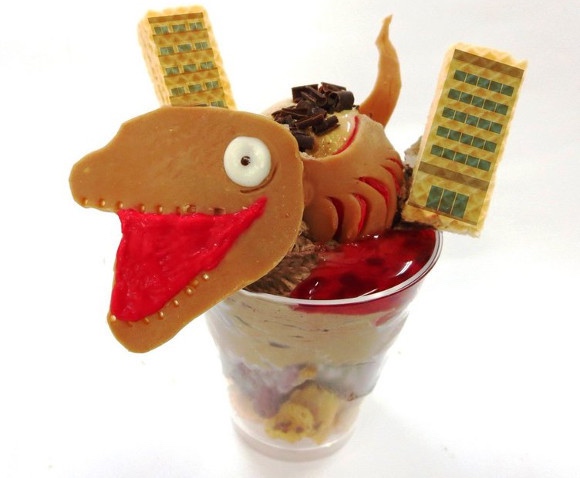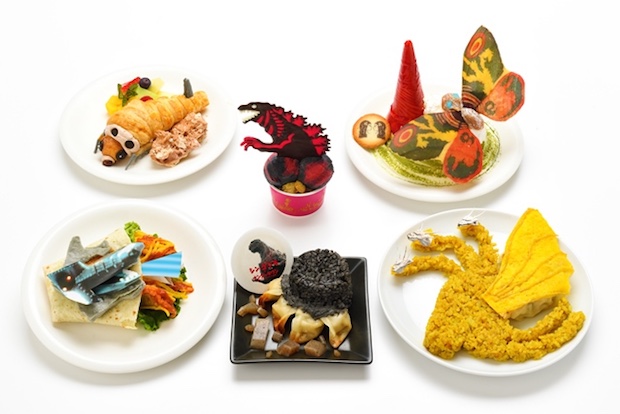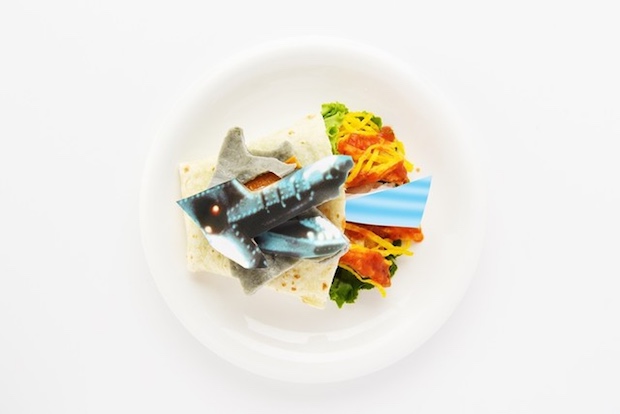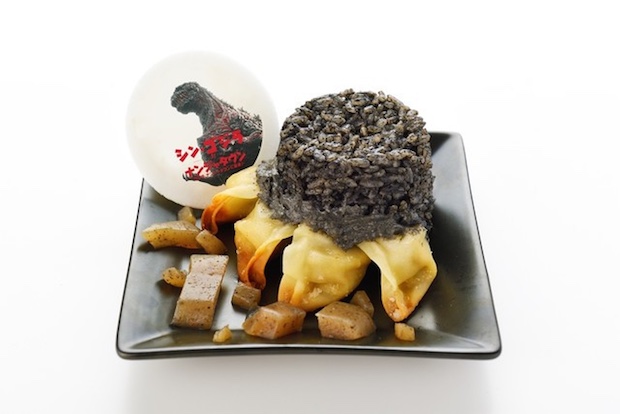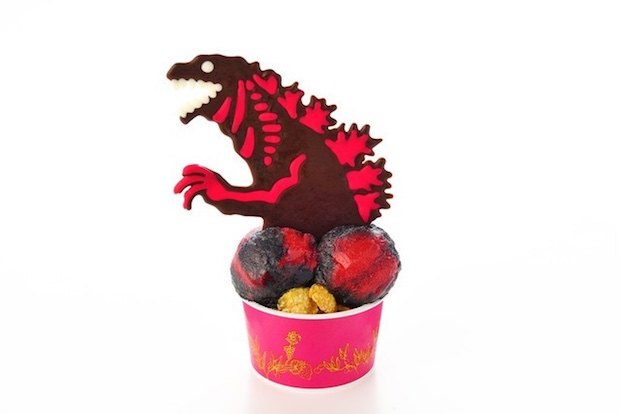 The cafe has actually been running since mid-July and was scheduled to end on September 25th. But such is the buzz about Godzilla right now — including lots of cool new merchandise and fun marketing strategies — that the menu availability has been extended until November 6th.
These kinds of themed cafes are now THE way to promote a franchise, whether it is an anime, film, TV show, or video game.
This year alone we have seen cafes dedicated to Kirby, Studio Ghibli, Mamoru Hosoda, Sesame Street, Sailor Moon, and more.