We were already amused and surprised when Bandai celebrated the 40th anniversary of the Tamashii die-cast metal model series Chogokin ("super alloy") last year with some spectacular tie-ups like Taro Okamoto's Tower of the Sun, Hello Kitty, and even Doraemon.
But even those did not prepare us for this: the Chogokin Miracle Henkei Hatsune Miku Rody.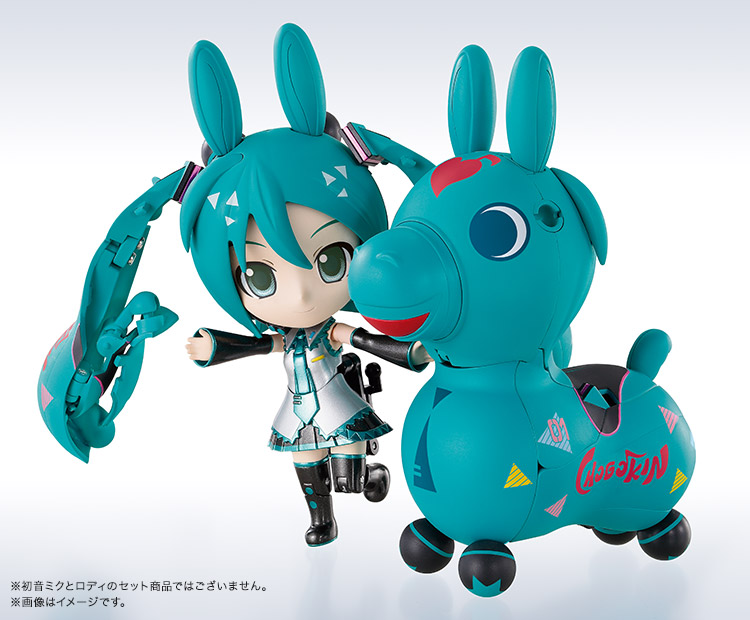 It takes the Vocaloid idol and combines her with the rocking horse toy Rody. Yes, this truly is a "miracle tranformation" (henkei).
Hatsune Miku literally comes out of Rody's body. This is one toy: Rody becomes Hatsune Miku and vice versa.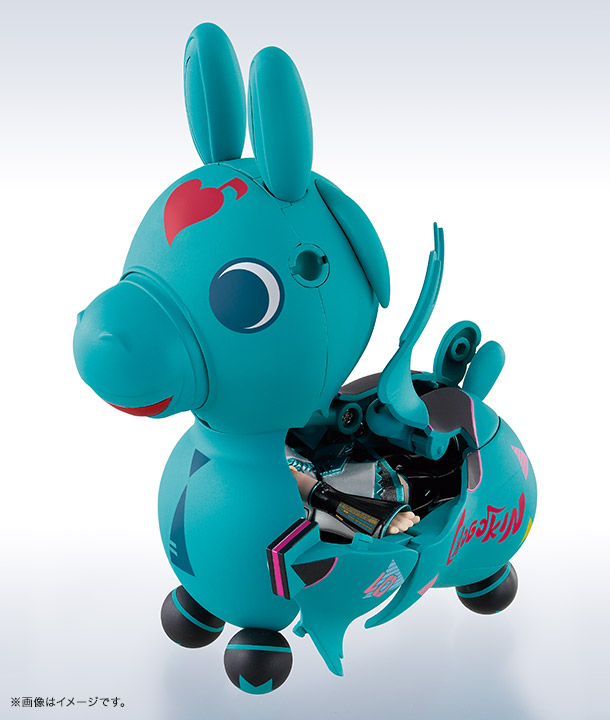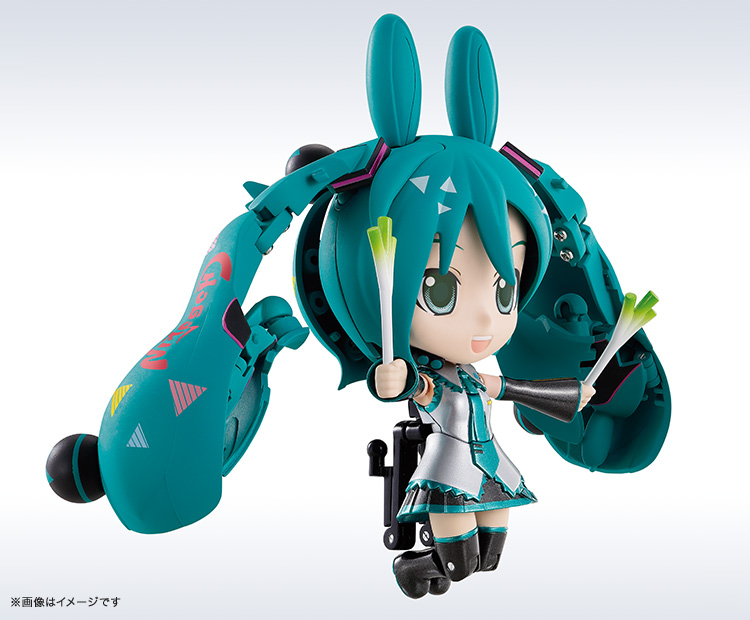 The virtual music idol has a keyboard and stand to play, while Rody has been reimagined in Miku-esque colors.
Miku even comes with an extra face so you can change her expression and her trademark Japanese leeks (also called spring onions) that she can hold like wands (these items have been part of a Miku "item war" for a few years).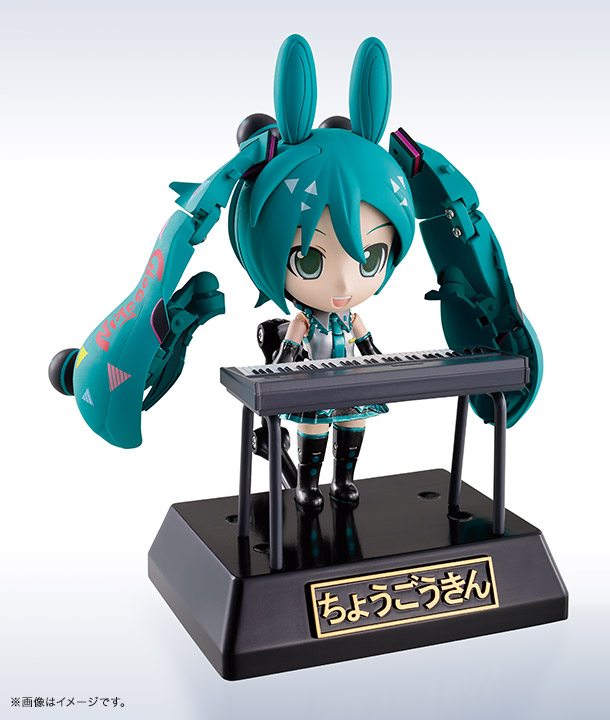 Witness the transformation here.
As usual with these high-profile "collaboration" Chogokin releases, there's a long wait between the product announcement and becoming available to buy. It's currently scheduled to go on sale from November, so be patient.