Forget digital campaigns. Right now in Japan there is a lot of buzz about how companies are coming up with exciting, interactive ways to advertise their products in stations and other public places in Tokyo, especially Shinjuku. Here is another fun example.
Kanro Gelee Pure is a popular type of gummy candy in Japan, and is currently the subject of a promo in Shinjuku that has gone viral.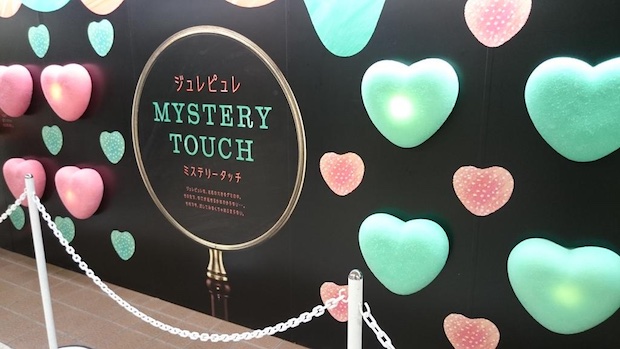 The "Mystery Touch" billboard takes advantage of the Shinjuku Station Metro Promenade underground passageway, which is fast becoming the location of choice for these kinds of promos. The Dragon Quest "bubble-wrap" billboard was here in 2015, while this year Dragon Quest Builders advertised its release with a billboard made of removable blocks and then Sanrio installed the first "huggable" Pompompurin advertising columns.
The Kanro Gelee Pure billboard is "3D" with heart-shaped "candy" bursting out of the wall and demanding to be touched.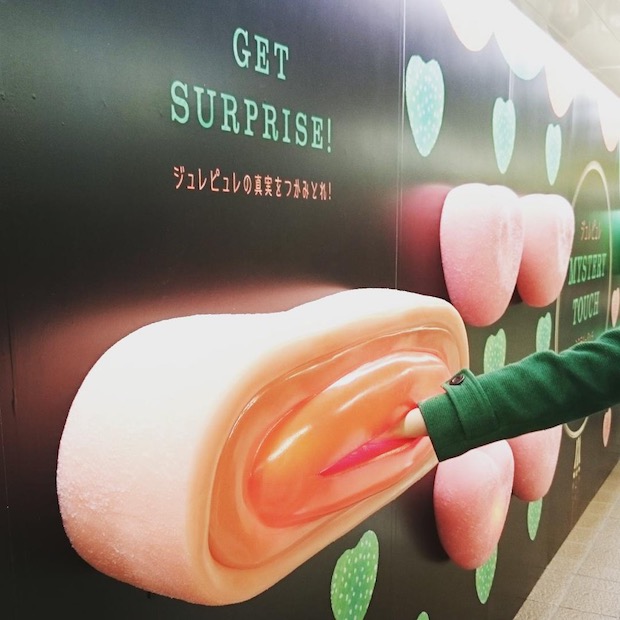 The willing participant can then slide their hand into a peculiar "mouth" to retrieve a "surprise" (a free giveaway of Kanro Gelee Pure in various flavors).
【モザイク無し動画】新宿地下コンコースの巨体ピュレグミに手を突っ込んできたよ!!!

※4月17日まで開催 https://t.co/YX7ODmIIol #ピュレグミ #ジュレピュレ #ミステリータッチ pic.twitter.com/Z5WG49e83w

— コクブカメラ[⊿CE:宮城①/幕張全通] (@kokubucamera) 2016年4月11日
The "mouth" is meant to be a candy that has been sliced in half to reveal the sweet juice in the center. Some, though, have been quick to point out that if installation was placed vertically, it would drastically change the style of the event! We'll leave that out there for your imaginations to run riot.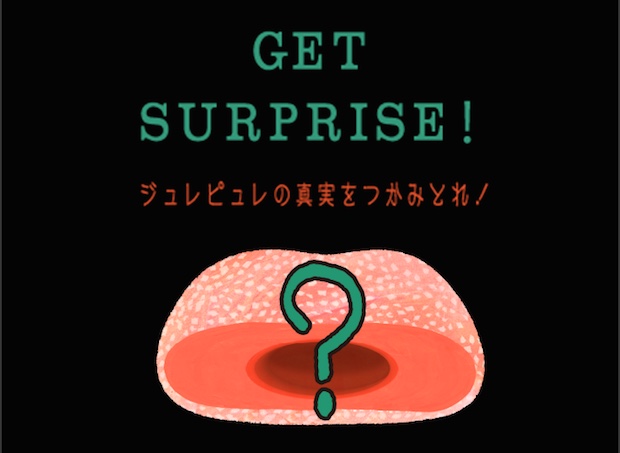 These kinds of promos are successful because no one can resist a freebie, and seeing a crowd lining up and getting excited to do something also guarantees that the considerable foot traffic in the passageway is going to take notice of the event. And importantly, people are going to tweet and share images on social media.
The billboard is on display from April 11th to April 17th, and the free giveaways are available from 11am to 7pm, or 9am to 5pm at the weekend. Be prepared to line up!