Before you ever stepped foot on Japanese soil, you probably envisioned a society in complete integration with technology. Yet, when you got here, citizens communicated via flip phones with seemingly no sense of technology shame, workers with manual click counters manned entranceways tallying the number of visitors, and a card transaction was the equivalent of kryptonite to many shops and establishments.
Japan has, if only for a short while, remedied those technological letdowns by hosting the (biggest!) International Robot Exhibition (IREX) from Dec 2-5 at Tokyo Big Sight, allowing robot manufacturers in both the industrial and service fields to unveil the latest and greatest advancements in robotics. And as if a taste of the future wasn't enough, entry to see the marvels of the automated world is free with preregistry—so you know we were there.
Without further adieu, here are some of our favorite shots from IREX!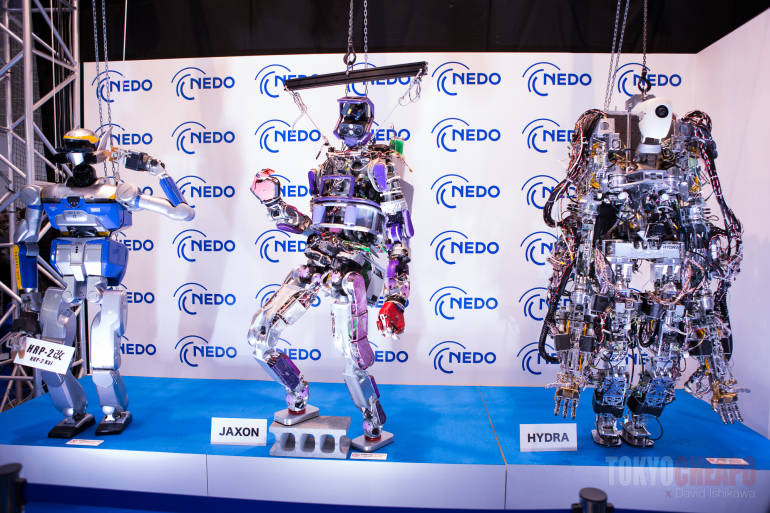 Photo by David Ishikawa
Student project demonstrating robotics applied to agriculture. | Photo by David Ishikawa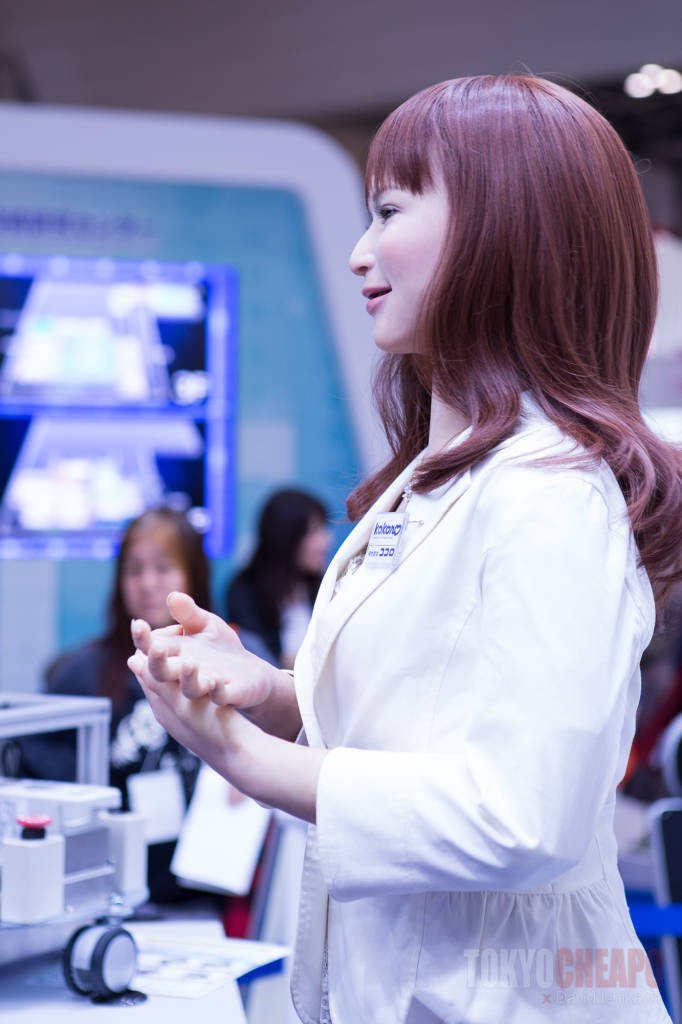 Kokoro is a Sanrio company (Hello Kitty) – known for animatronic dinosaurs and the first hotel staffed by robots | Photo by David Ishikawa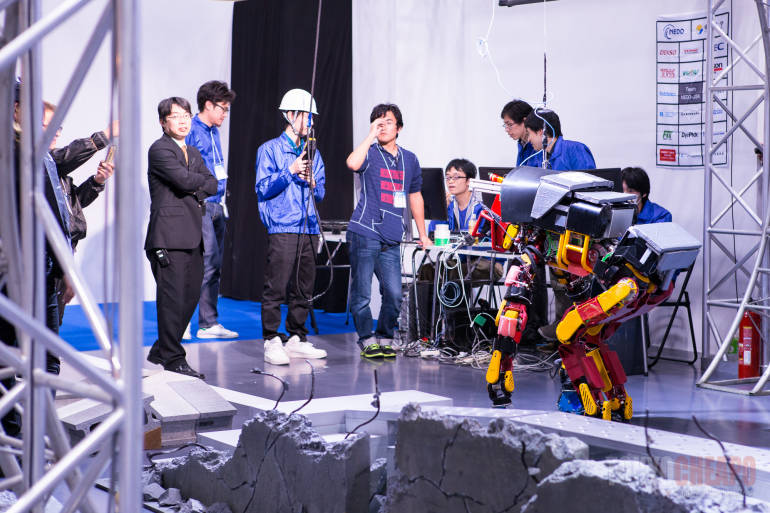 NEDO had the biggest booth with a full disaster scenario to showcase their rescue robots – unfortunately or fortunately | Photo by David Ishikawa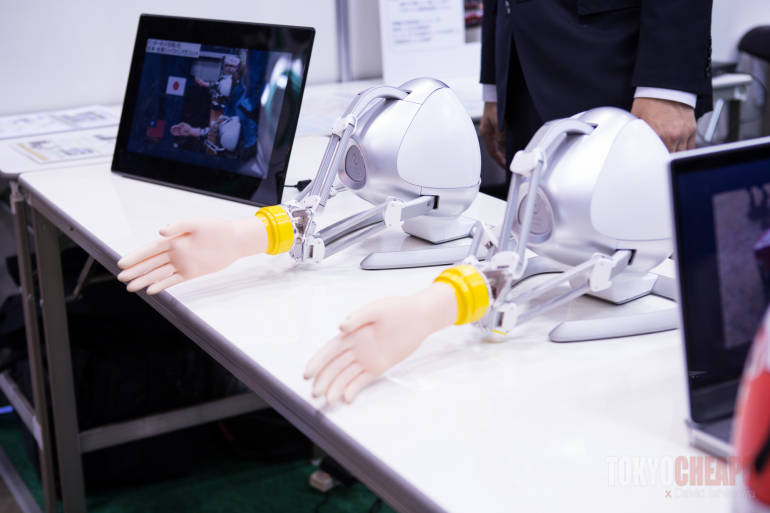 Creepy | Photo by David Ishikawa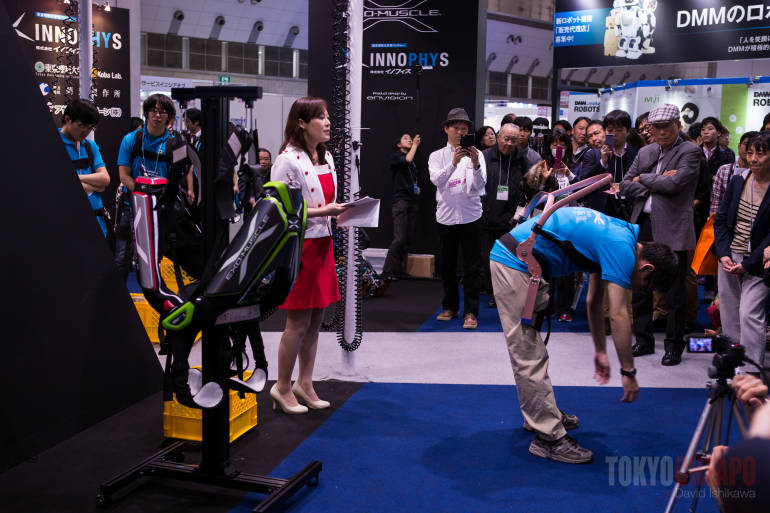 Innophys Exo-Muscle had a large booth showcasing their exo skeletons | Photo by David Ishikawa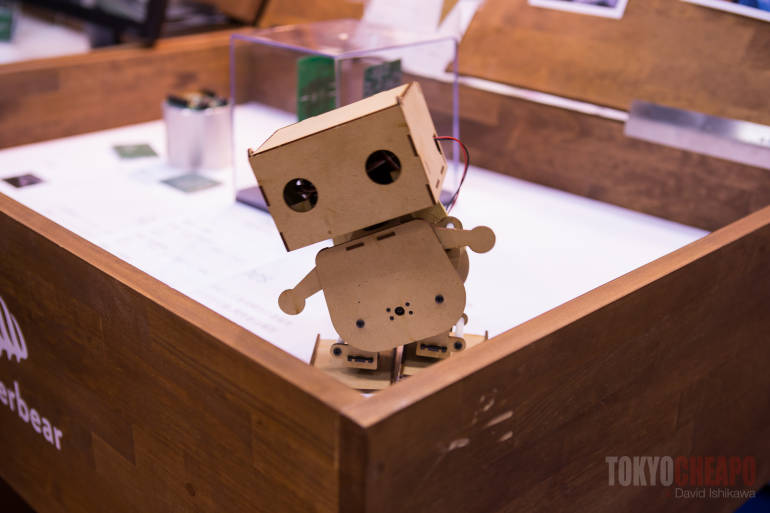 Waterbera – a circuit board rated for space environment | Photo by David Ishikawa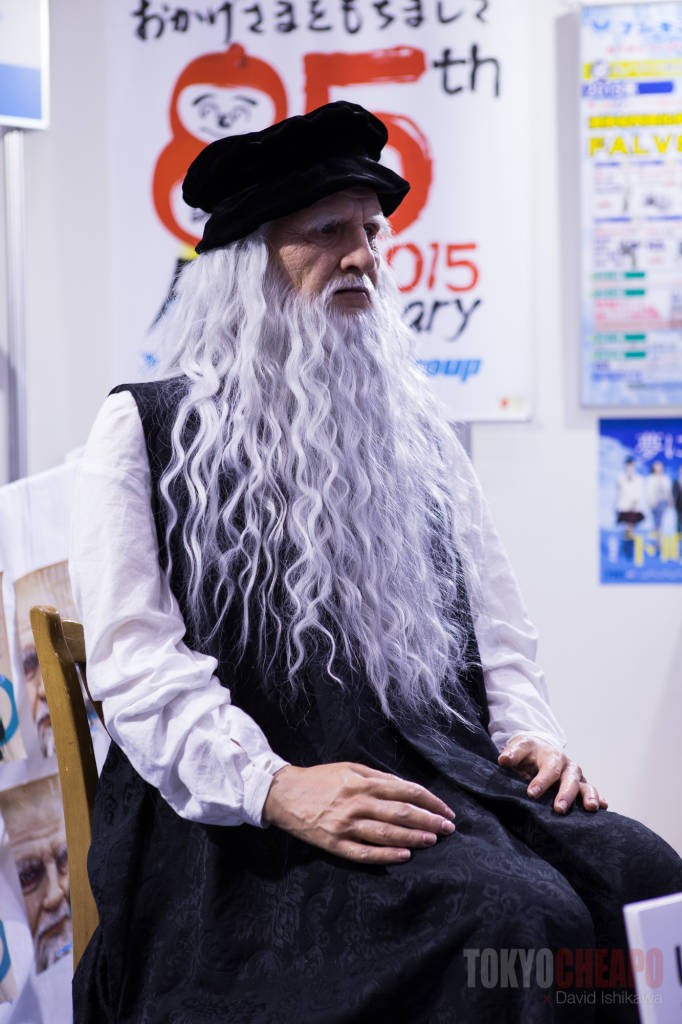 Leonardo da Vinci Android Initiative, on display at the Leonardo da Vinci National Science and Technology Museum (Milan) Sep 4- 27, 2015 – from the creator of Matsuko-roid | Photo by David Ishikawa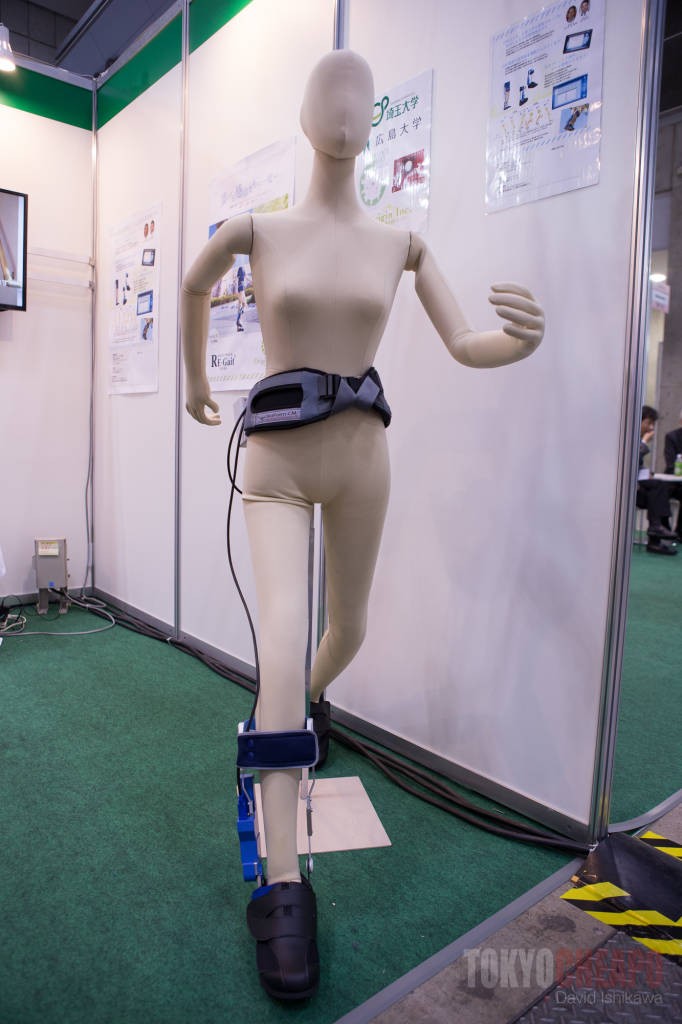 Walking assistant | Photo by David Ishikawa
When you're going on a picnic and you overpacked the cooler | Photo by David Ishikawa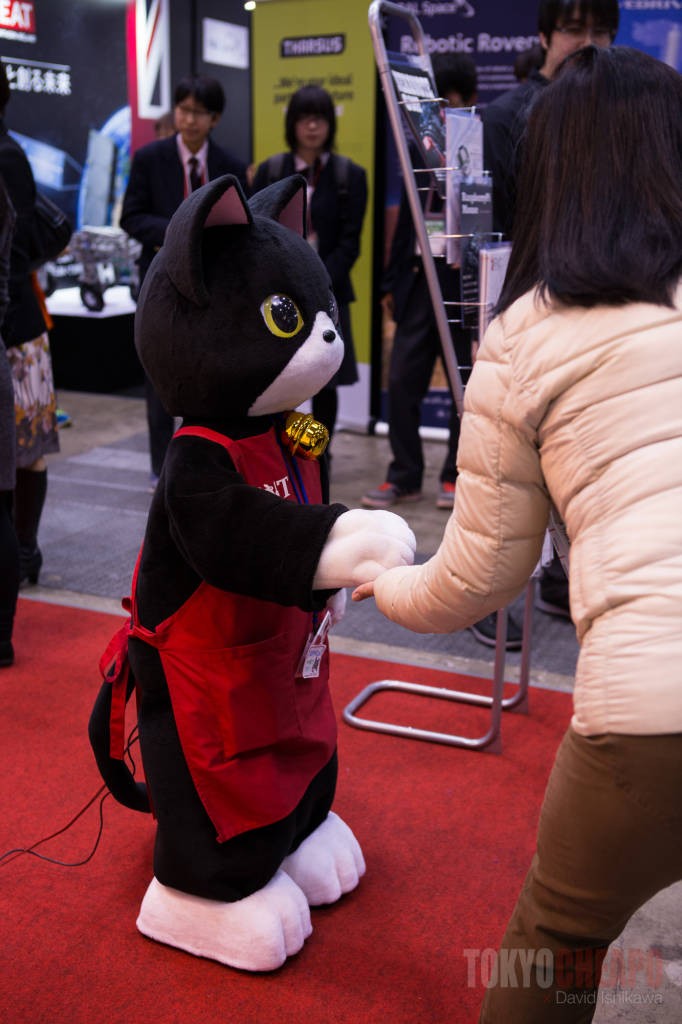 You know – because cats | Photo by David Ishikawa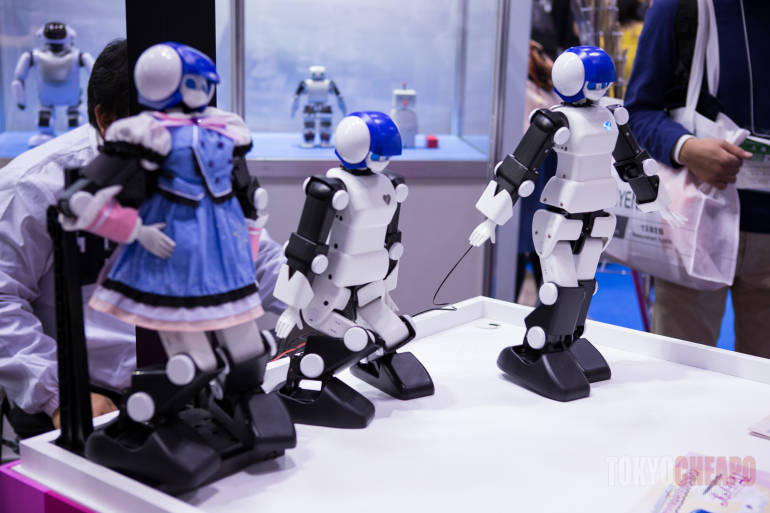 Pre-Maid AI from DMM – complete with various costumes – start price ¥138,000 | Photo by David Ishikawa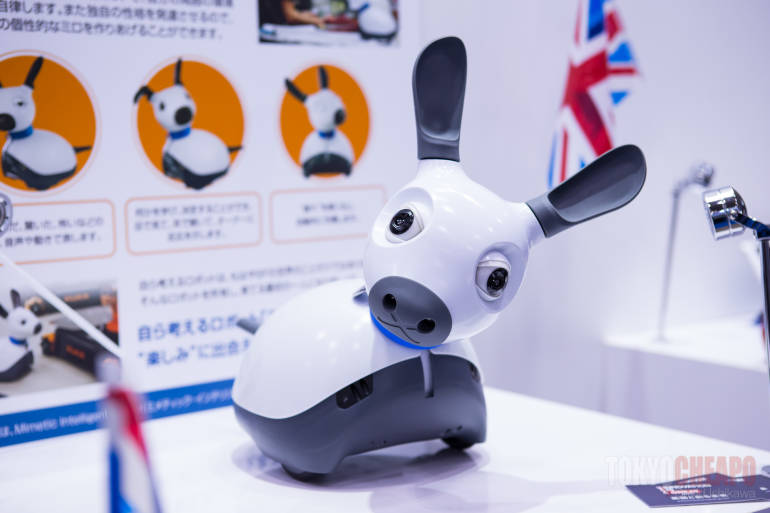 Photo by David Ishikawa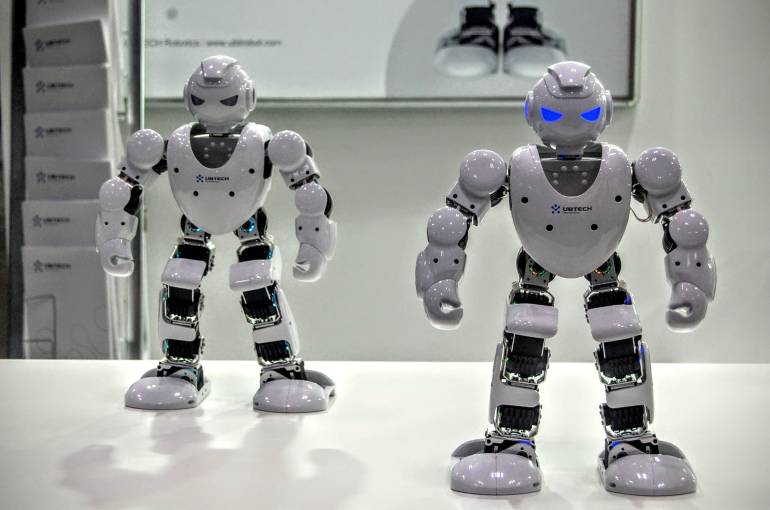 First humanoid robot designed for family use: "Programmable, Interactable, Affordable" | Photo by Adriana Mazza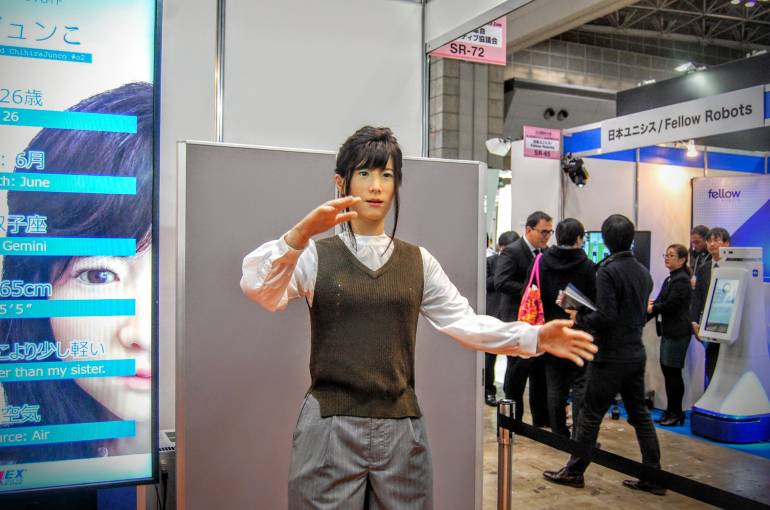 Photo by Adriana Mazza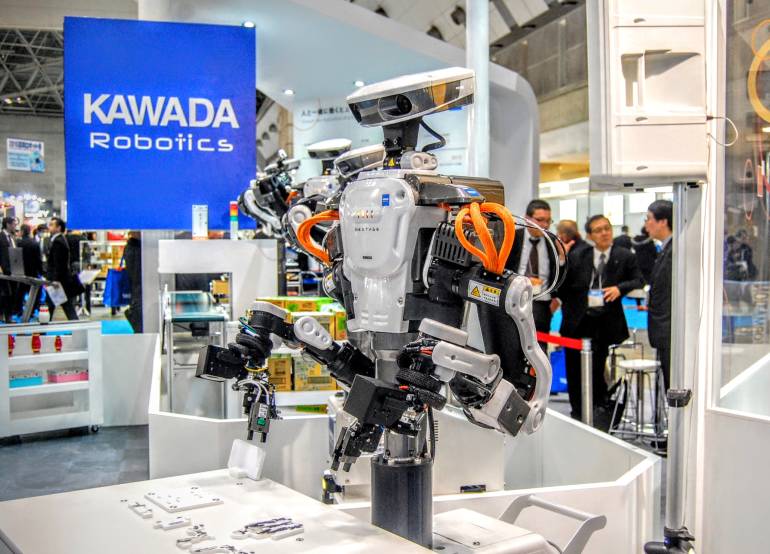 Photo by Adriana Mazza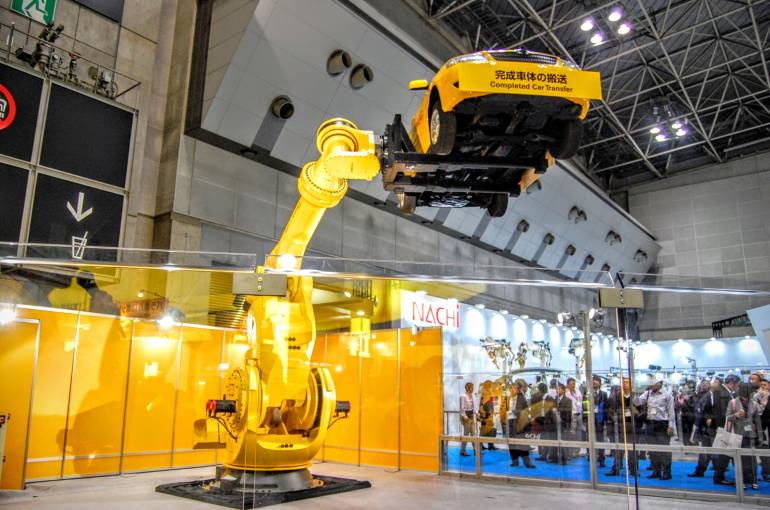 Do you even lift, Ro? | Photo by Adriana Mazza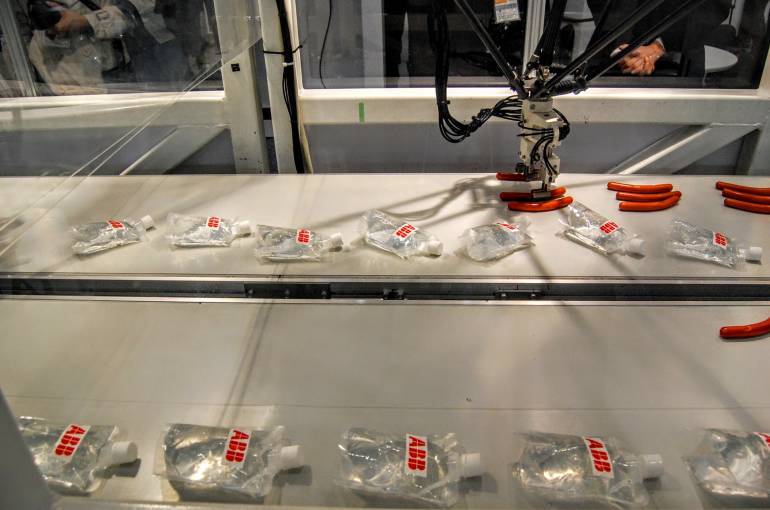 Nimble enough to capture weiners at lightning speeds. | Photo by Adriana Mazza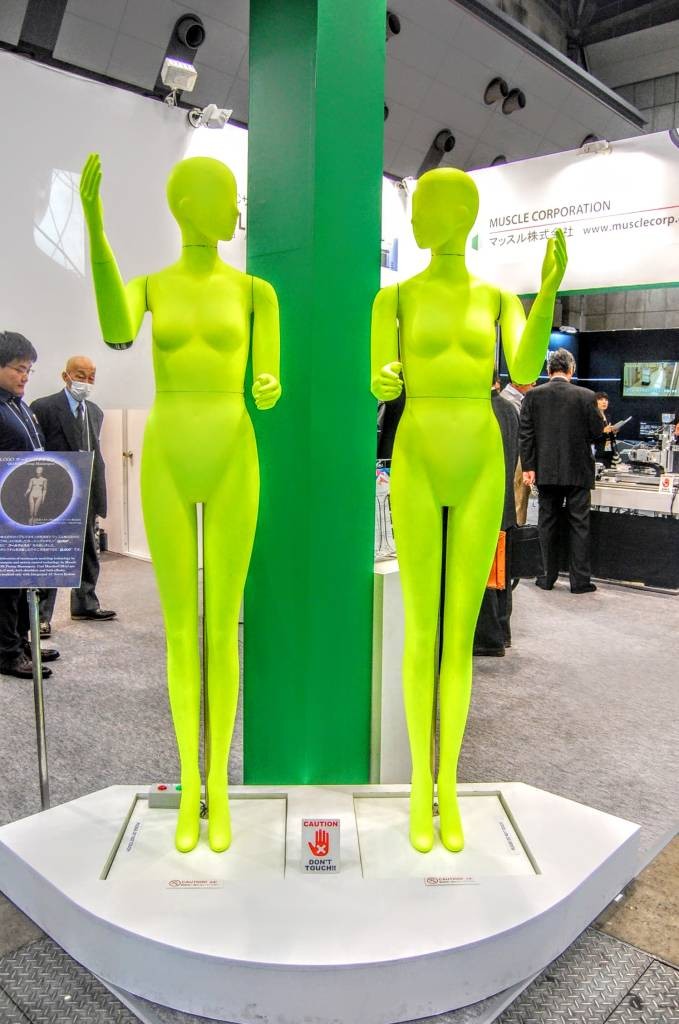 Robots doing the robot. (Really they're automated mannequins looking to revolutionize the fashion world.) | Photo by Adriana Mazza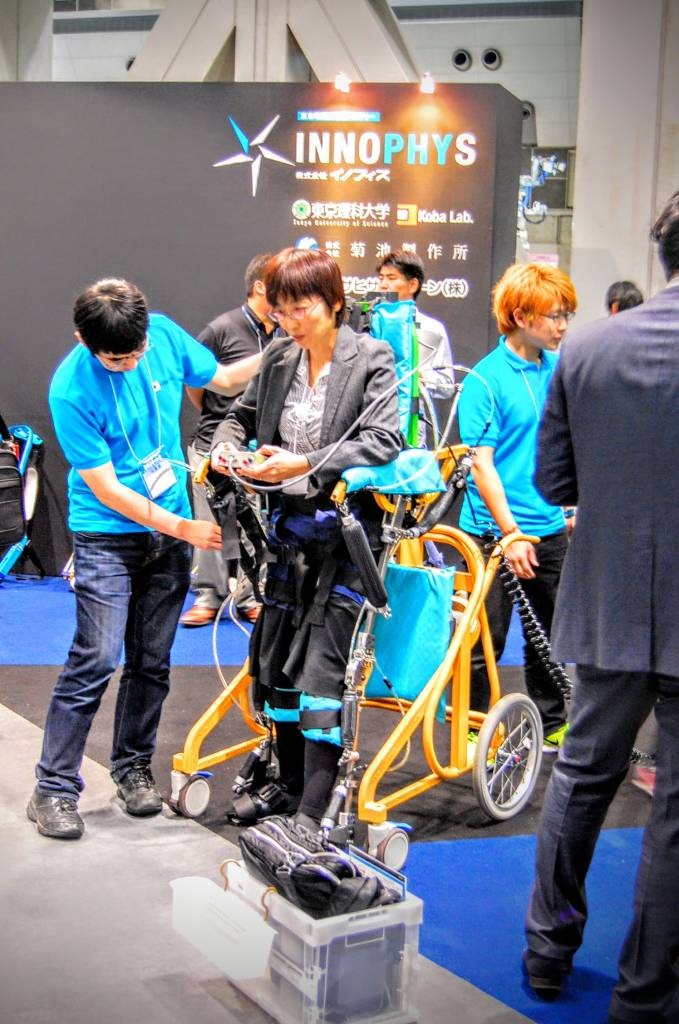 Wearable "Muscle Suit" Robot | Photo by Adriana Mazza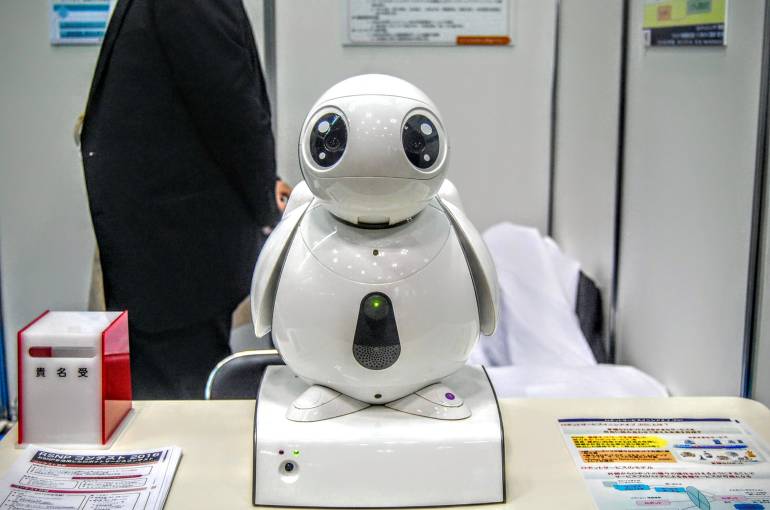 Not sure of your purpose, but I know I want to raise you as my own. | Photo by Adriana Mazza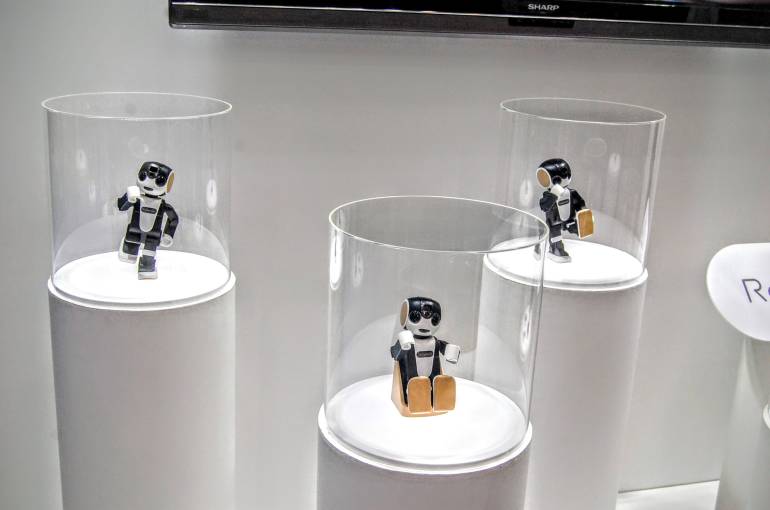 Cuties | Photo by Adriana Mazza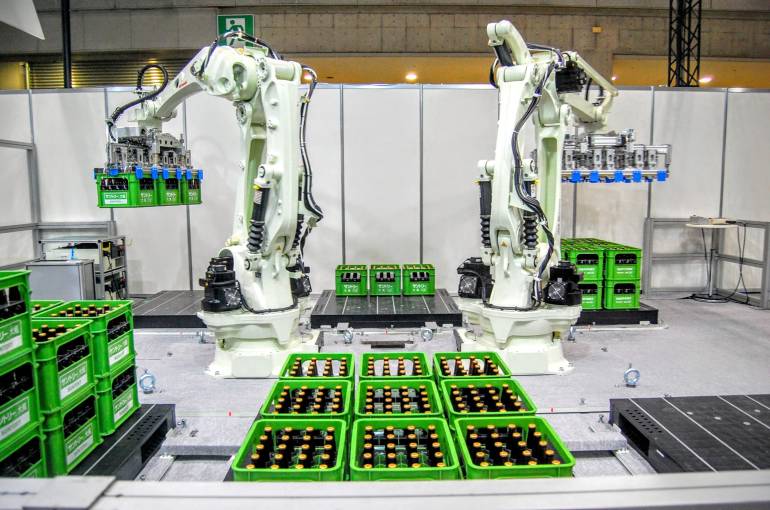 Spill not one drop. | Photo by Adriana Mazza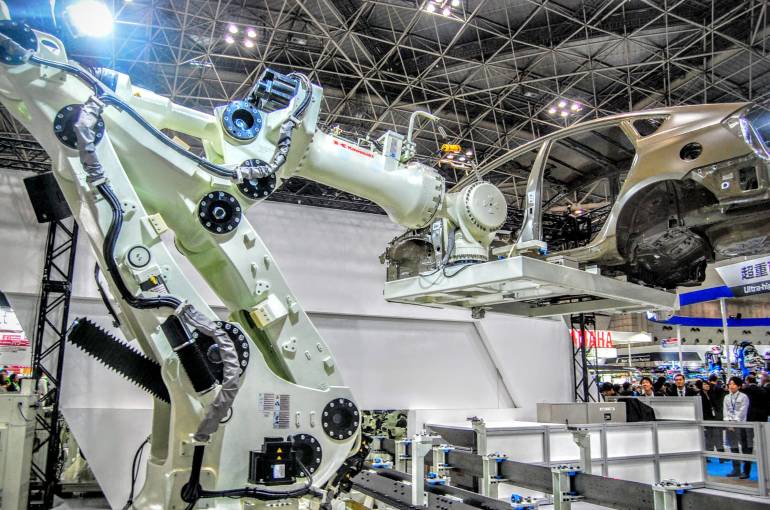 Need a lift? | Photo by Adriana Mazza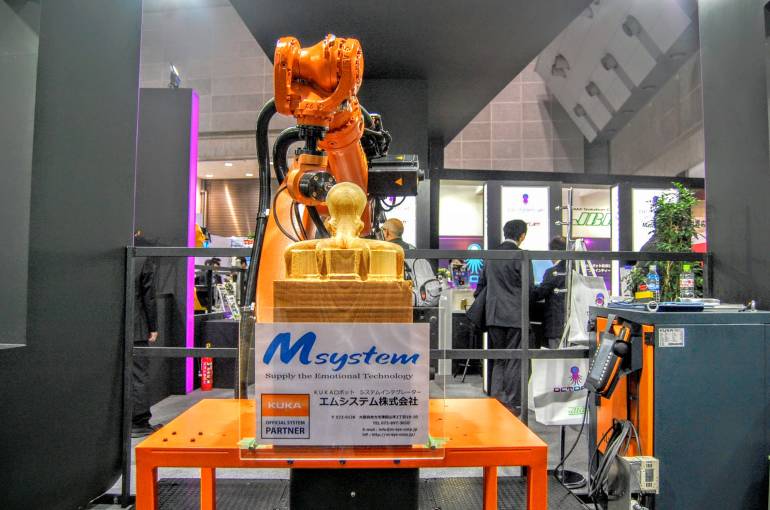 I want a wood-carved octopus, but I don't want to do it myself. | Photo by Adriana Mazza
Photo by Adriana Mazza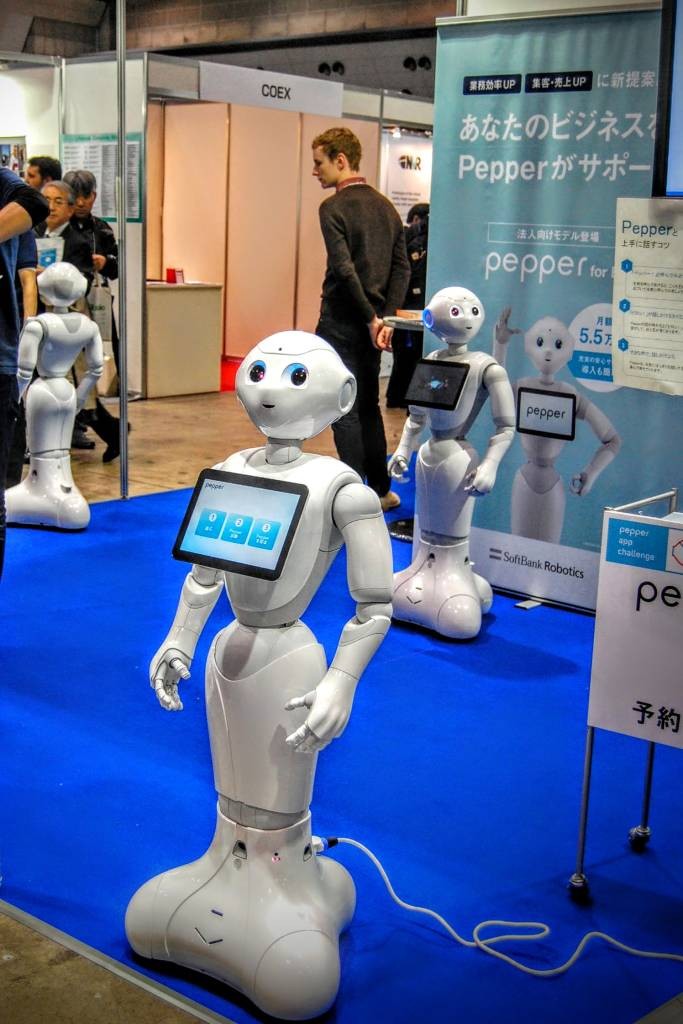 Of course Pepper(s) made an appearance… with no shortage of side-eye. | Photo by Adriana Mazza