Over the weekend I was lucky enough to be offered a free ticket to the "Kawaii!! Matsuri". What is the "Kawaii!! Matsuri?" Well, it literally translates as "Cute!! Festival". And that is exactly what it is. A celebration of Harajuku and all things adorable.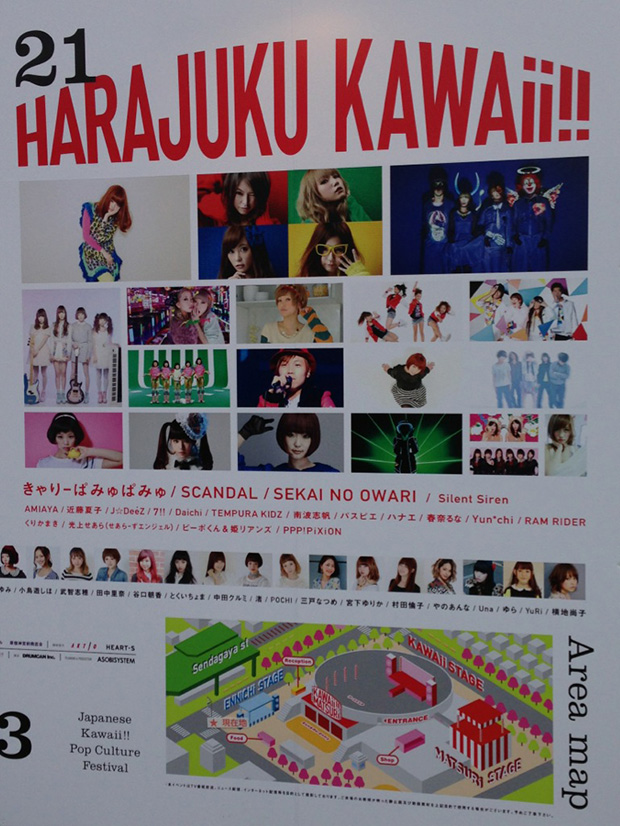 While I was quickly getting ready to zip over to Sendagaya station I wasn't really sure what to expect. All I really knew, was that Kyary Pamyu Pamyu was performing, and that was reason enough to be going.

There were booths from stores like Spins Harajuku, FujiFilm Instapix and an NTT DoCoMo booth, live decorated by Yuka Chocomoo, giving out free, and adorable, mushroom hats to the masses of people.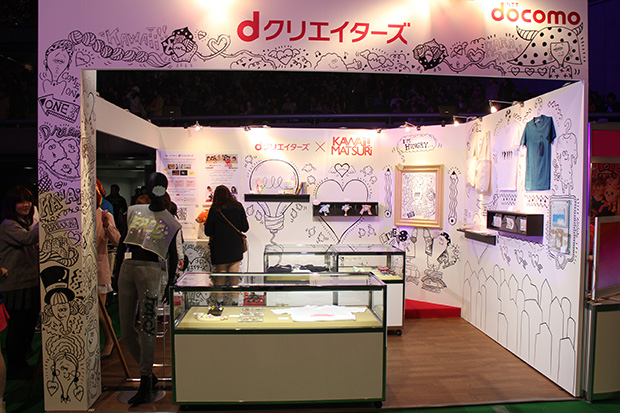 Harajuku-centric magazines and shops like Kera, Zipper and Laforet had runway fashion shows on the main stage.
And what matsuri would be complete without a parade of Tokyo city mascots? They walked on stage and then unveiled the new mascot of Shibuya, who may I just say, is quite adorable.

The main draw of the event though, were the musical acts playing shows. Tempura Kidz, Sekai no Owari and, as mentioned before, the one and only Kyary Pamyu Pamyu all performed for the crowds.
It's no wonder Kyary Pamyu Pamyu has such incredibly dedicated fans. There is just something about her. She has this glow, an aura of charisma that emanates from her waif-like personality while she's performing. Looking around during her show I couldn't help but notice that everyone was singing and dancing along. It's true what they say, to know Kyary Pamyu Pamyu is to love Kyary Pamyu Pamyu.
The "Kawaii!! Matsuri" was an adventure into the adorable, chaotic world of Harajuku, yet in a single confined area. It was kind of intense, but very, very fun.