Bibliophile Shunsuke Mori wanted to have his own private library and he wanted others to enjoy it too.
He came up with the Mori no Tosho Shitsu, Mori's Library, which will open in Shibuya this month.
To fund his dream, Mori turned to crowdfunding. His successful Campfire campaign has attracted more than 500 backers and over ¥3.5 million (around $35,000) at the time of writing. His target was a mere ¥100,000 (roughly $1,000) and there are still 21 days to go on the campaign!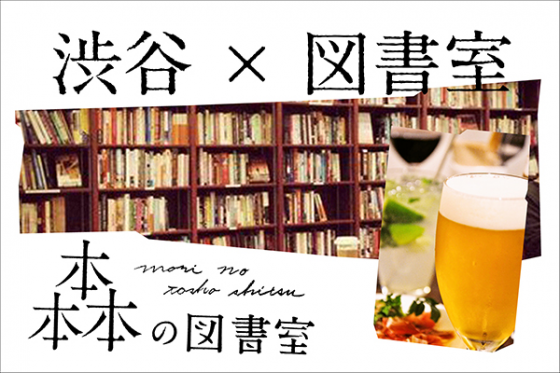 The money will be used to buy books. He originally planned to get 10,000 volumes with the funds but since he now has many times that amount, he may be able to get a few more!
This is not the first "books and beer" combo. For that, go to Shimokitazawa and check out the aptly named B&B bookstore.
However, Mori no Tosho Shitsu isn't selling the books. Like a library, they are loaned out to members. And whether you are borrowing a book or not, you can also eat and drink at the place, where there will be seating provided for customers. There is a seating charge but this will be free to library members. A year's membership costs ¥10,000 (but then renewable for a mere ¥1,000).
Apparently it will look something like this. It seems small but Mori thinks he can squeeze in 100 people for parties.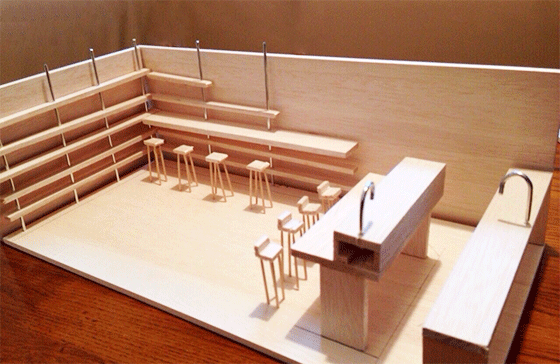 Mori no Tosho Shitsu will be open from 6pm to 1am, and will open at the end of May just off Dogenzaka, a mere 7 minutes' walk from Shibuya Station.
One thing's for sure, if there is alcohol and food involved, Mori no Tosho Shitsu certainly won't be a typical quiet library!