When you think of summer in Japan you will usually come up with a stream of images of matsuri festivals, firework displays, flash rain storms, and sweaty Tokyo trains. What you probably won't get is an image of Ultraman's mother dressed for a swim at the seaside.
But that's apparently the way to appeal to shoppers in Kyushu.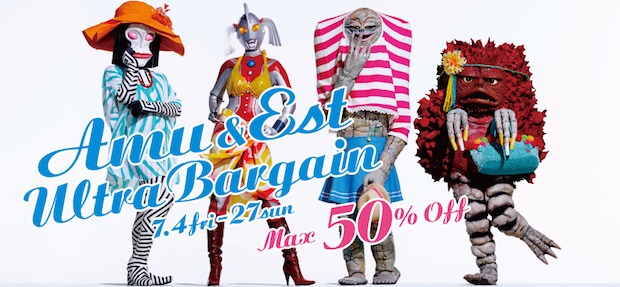 Mother of Ultra, along with a host of other Ultraman monsters and characters, is helping promote the summer campaigns for Amu Plaza Hakata in Fukuoka and Amu Plaza Kagoshima.
Clearly tongue-in-cheek, the TV ads are very well made and should amuse aficionados and non-fans alike.
And if you have ever wanted to know what Jamila, Pigmon and Dada look like when dancing, now you can find out…
Here are the cast dressed for the beach.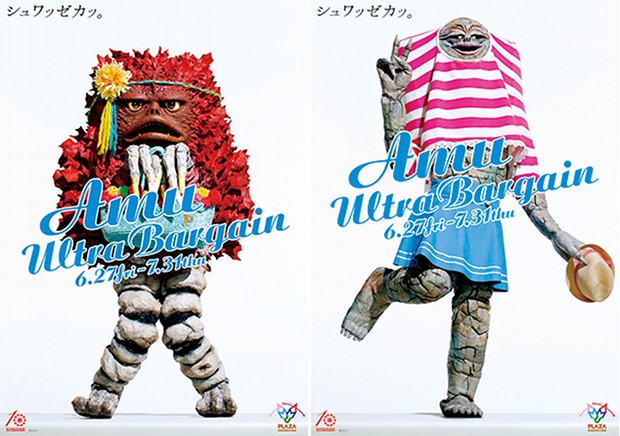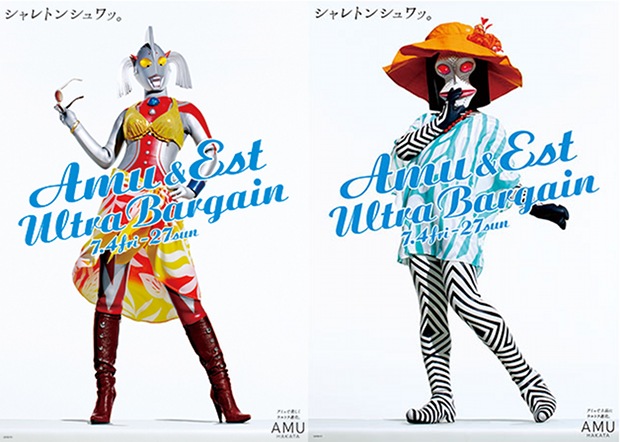 If you thought that old Tsuburaya sci-fi series were the preserve of geeky guys and hipsters, think again. After all, these days fans can even go to special Ultraman monster bars and enjoy special hashed rice meals.
This is not the first time the Kyushu mall has used giant images from the retro Ultraman franchise. When it re-opened in March this year the campaign TV ad and poster featured Ultraman's mother posed up against the building.