The sad truth is that sometimes Japanese consumers are a simple bunch, at least in the eyes of the ad men. Forget complex marketing strategies or clever stunts. The way to their hearts is just to put a famous person on the front of whatever it is you're selling.
Hence there are so many TV commercials and other ads featuring the same gallery of celebrities. Hence Hollywood films will have some random Japanese model appear at a press conference to promote the movie. And hence this free 126-page guide for Hiroshima Prefecture tourism has sold out immediately after it hit the shelves.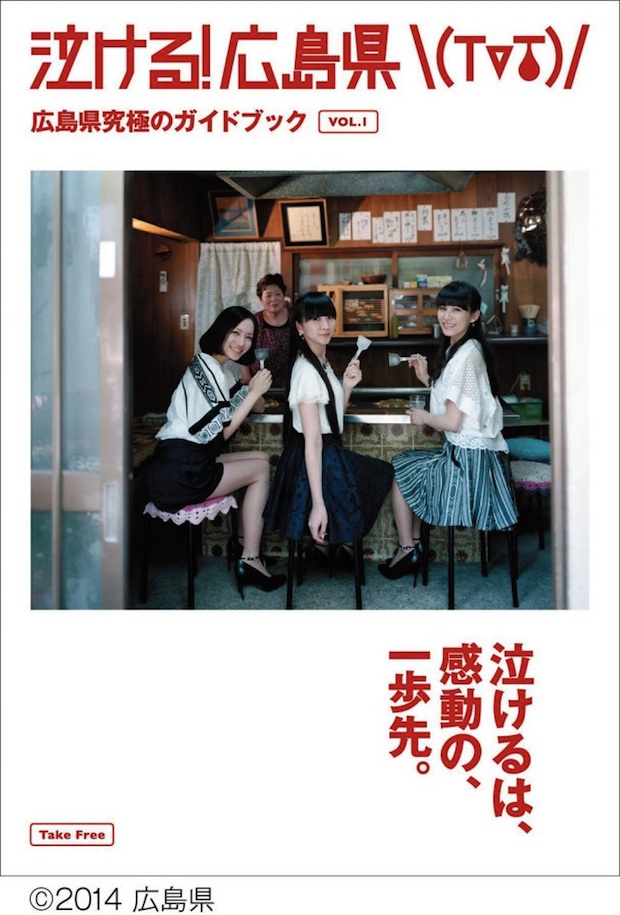 It was published and released on July 14th, but reprints have already been ordered. How come? Well, in order to give the booklet a push, the folk at Hiroshima made the decision to pay a no doubt not inconsiderable pile of cash to have Perfume to appear on the cover, looking cute and pop like the trio of young girls always do.
Within two hours of launching the campaign website, they had already reached the limit for 2,000 reservations, and now the publishers are getting orders from book stores all over the country, desperate to get their hands on the rare booklet. The initial run of 50,000 copies is almost all gone and the next run won't arrive until mid-August.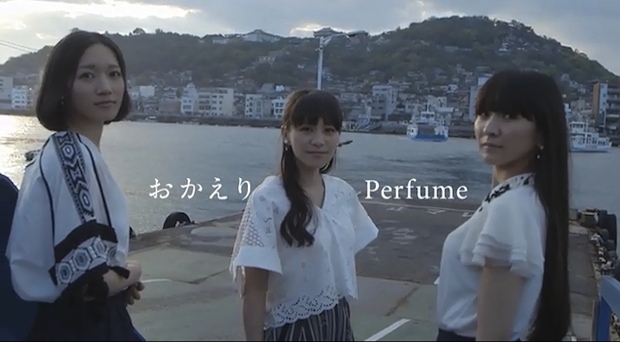 The idea to include Perfume in the "Nakeru! Hiroshima-ken" (literally, "Hiroshima Prefecture that will make you cry!") booklet and campaign is not as cynical as it sounds, since the girls originally hail from the region (it does, though, time in nicely with the release of their latest single). They also appear in a short PR video and are interviewed in the book.
The best place to get a copy in Tokyo is from the TAU Hiroshima Prefecture Store in Ginza, though at time of writing it no longer has any guidebooks left.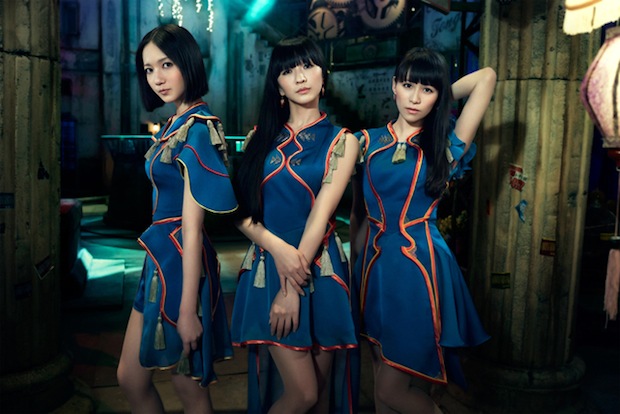 The immense popularity of Perfume is a somewhat curious phenomenon. On a superficial level, they are hardly what you might think of as glamorous by global music group standards. Rather, like many Japanese idol groups, they are presented as "amateurs" and this is reflected in that essentially only one member could be called traditionally beautiful. But it also shows in their ultimately fairly limited abilities to sing and dance, let alone write their own songs. Their managers, though, are savvy folk and know to employ talented people to make cool music videos and album covers, which raises the level of their sophistication. But what is the appeal of the Perfume girls themselves? Clearly they must have something, as this latest development shows.
Now we just have to see if the Perfume effect can actually increase tourism in Hiroshima.