First we had the Kabuki Face Pack, a skincare tool based on genuine Kabuki make-up. This was a hit and was followed by the Animal Face Pack (a charity model based on a real tiger and panda in Ueno Zoo) and Cats Face Pack (based on characters from the musical Cats), and then the Fashion Face Pack (inspired by the fashion of by Kansai Yamamoto).
Now the inevitable has happened.
We have the Hello Kitty Narikiri Face Pack.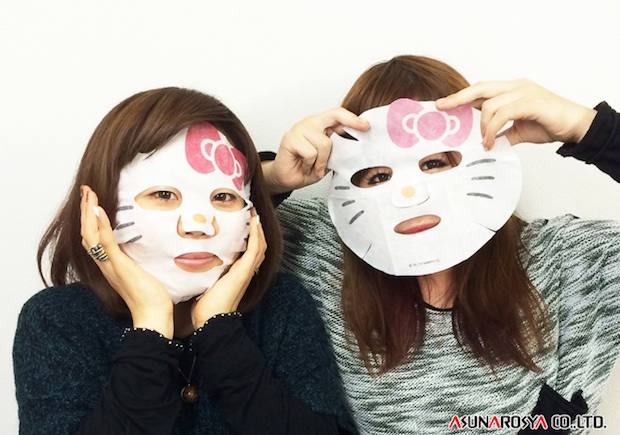 This is exactly what it sounds like — a face pack that looks like the Sanrio character. (It's not made by the same people as the Kabuki, Animal, Cats or Fashion Face Pack, though.)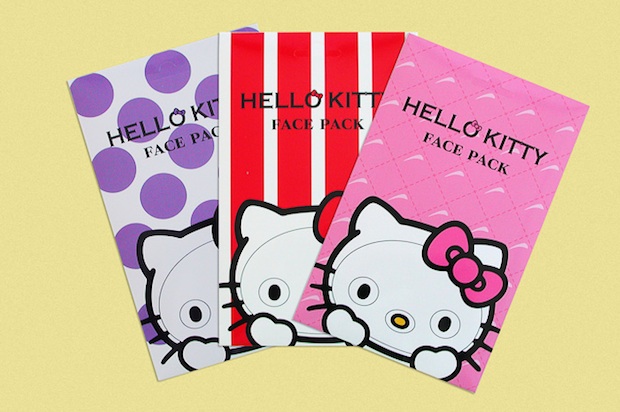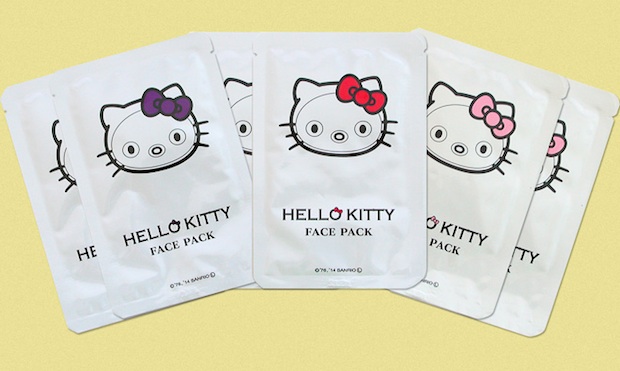 Japan's most popular and enduring ambassador of cute is now helping you look better by transforming you (narikiri) into the famous cat. One pack features two face masks, each one a genuine face pack that can improve your skin quality. There are three versions with different ribbon colors (red, pink, purple). The colors also have varying scents: red is rose, pink is cherry blossom, and purple is lavender.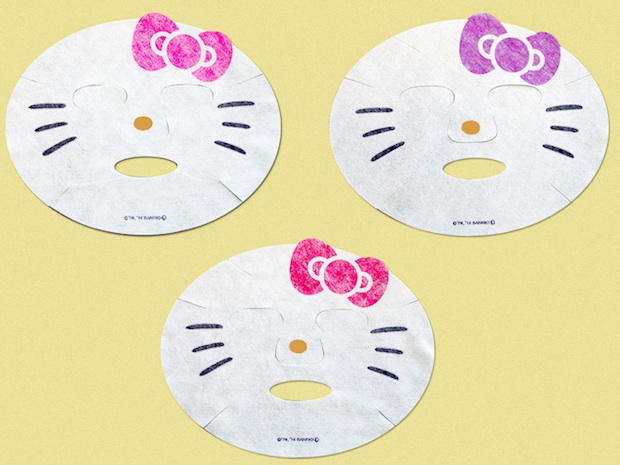 Currently the Hello Kitty Narikiri Face Pack has limited availability at certain stores like the Sanrio souvenir shop at Tokyo Tower. Also look out for them on pre-order from Japan Trend Shop. A second set of Hello Kitty Face Packs is planned for early next year, though, which should have a wider release if these first ones are a hit.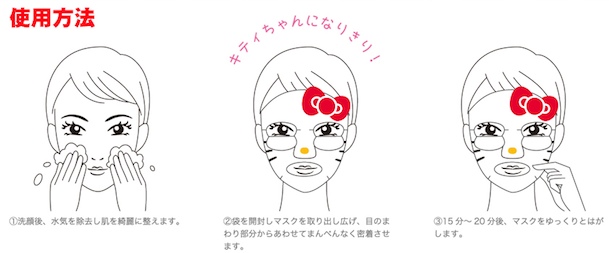 Of course, there is already a host of other Hello Kitty merchandise out there, from vacuum cleaners to toasters, clothes, memory cards, cameras, and more.