First showcased at CEATEC last autumn to much excitement from the world press, the Qoobo Robotic Cat Tail Pillow is now finally available on preorder.
The interactive, therapeutic "tailed cushion that heals your heart" by Yukai Engineering (who previously produced the iDoll) was successfully backed by a Kickstarter campaign that raised a whopping ¥12,360,156. This has ensured its commercial rollout later this year.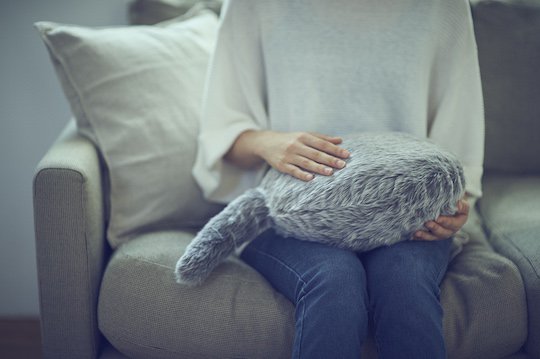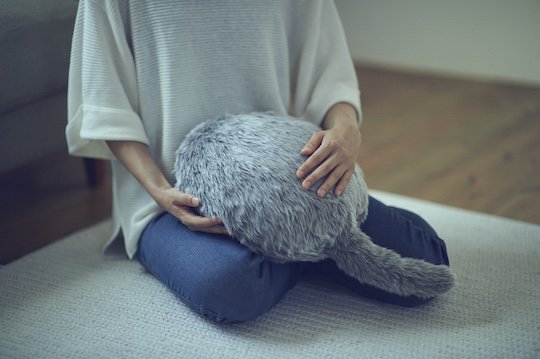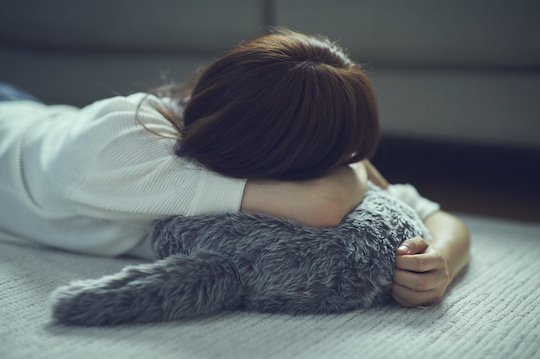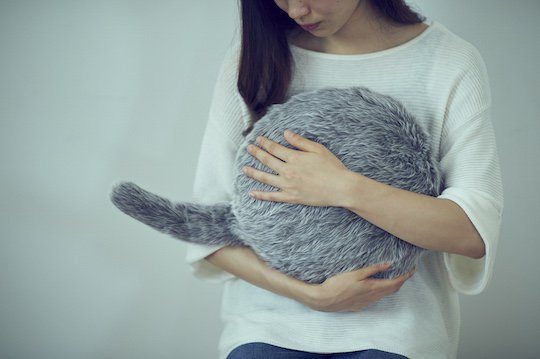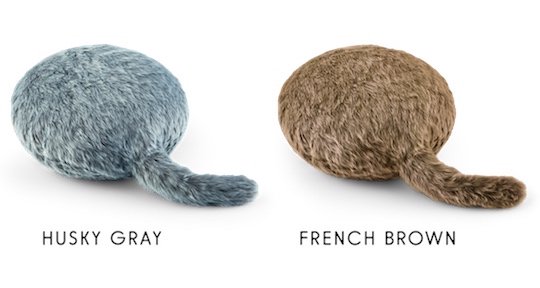 Stroke the "headless cat" pillow and feel its response to your touch, which mimics the natural behavior of a cat tail. The furry contact and interactive character of the Qoobo tail will soon make it an indispensable part of your domestic life.
It follows in the footsteps of past "healing" pet robots like the Paro and Yume Neko Dream Cat.
Far from being just another wacky Japan gadget, Qoobo has attracted strong international reviews. Richard Lai in Engadget said: "As a cat owner myself, I was surprised by how realistic the tail moved, especially with how its wagging intensity increased as I petted it harder (my cat would eventually warn me with a bite)." CNET said: "On first blush, I wasn't quite sure what to make of Yukai Engineering's Qoobo, but as soon as I picked the thing up it was pretty clear that it didn't matter. It's adorable and I couldn't stop petting it and that's pretty much the point."
Available in two colors, you can preorder the Qoobo from Japan Trend Shop, with orders expected to ship in late August.