Capsule hotels continue to evolve and transform.
Long the preserve of curious tourists and cheap travelling workers, the capsule hotel was never priced out by internet cafes and the like until people starting opening designer and luxury capsules.
Earlier this year saw the opening of a stylish women-only capsule hotel in Shibuya while Kansai Airport recently announced its own capsule-inspired accommodation.
9 Hours, in particular, was a pioneer in this trend, which now rolls on with The Prime Pod Ginza, opening over three floors in a tower in the eponymous central Tokyo district famed for its classy department stores and restaurants.
Gone are the cramped pods of the past and in are more spacious, wooden bunks with an earthy and retro vibe.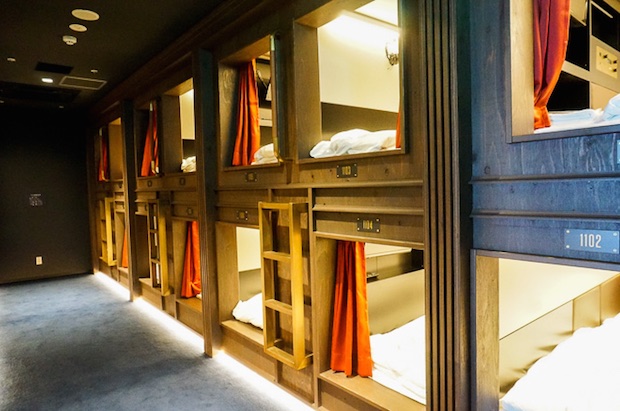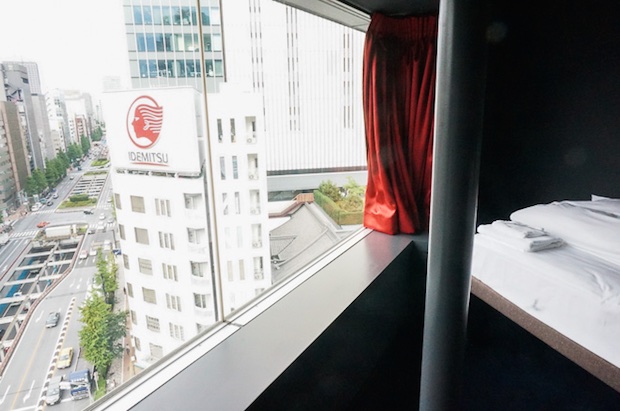 Two of the floors are male-only and one is just for female guests. There are 104 units, including 6 Grand Pods if you really want to splash out.
A stay costs between ¥5,800 and ¥8,000, which is a bargain for the centrality of the location and the novelty factor.
The hotel is designed by the prolific Suppose Design Office, the studio who also gave us the bookstore-themed accommodation that opened in Ikebukuro last year and also has a new branch in Kyoto.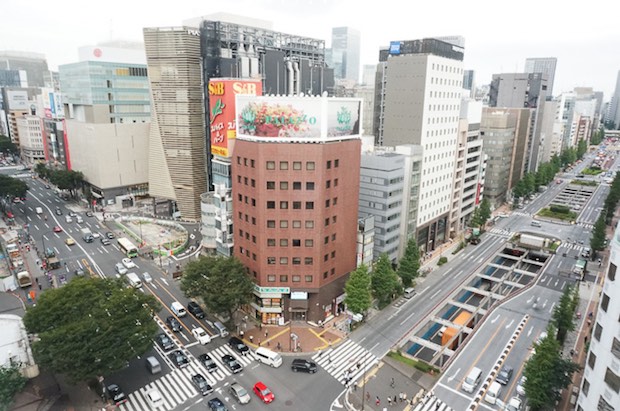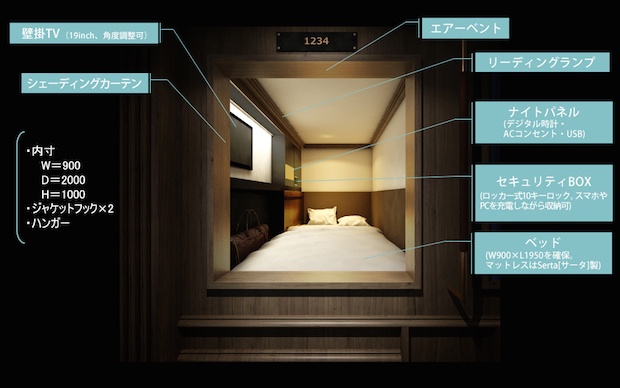 Typical capsule hotels would feature a communal area, usually populated by guys slurping up instant noodles. Not the case with The Prime Pod Ginza, whose lounge and bar offers a superb view of Tokyo and beverages such as Coedo craft beer. Other facilities include free wifi, 19-inch televisions, a smoking room, breakfast, lockers, and amenities.