Flamboyant rock band KISS continue to conquer Japan. The makeup-loving rockers have for years been a staple of both summer music festivals and mainstream advertising campaigns.
And now they have joined the likes of Kabuki actors and animals from Ueno Zoo.
The KISS Face Pack comes from the same makers of the brilliant Kabuki mask (now there are TWO of those).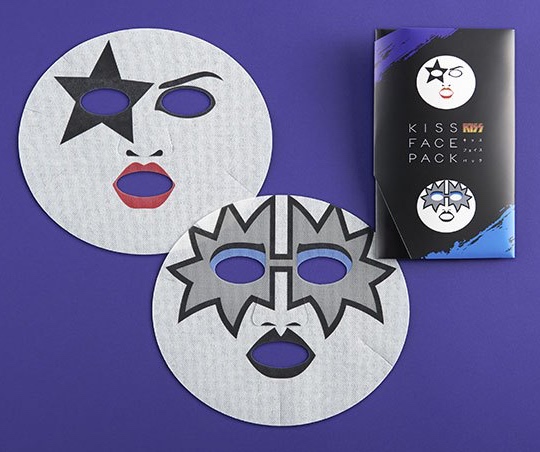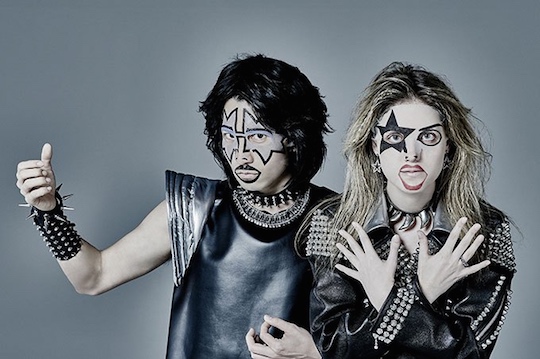 Isshin Do Honpo Inc has created the KISS Face Pack, a genuine mask meant to be worn by men or women to improve skin. It comes in two different two-packs based on the makeup of the glam metal band's performers: Starchild (Paul Stanley) and Spaceman (Tommy Thayer), or Demon (Gene Simmons) and Cat (Eric Singer).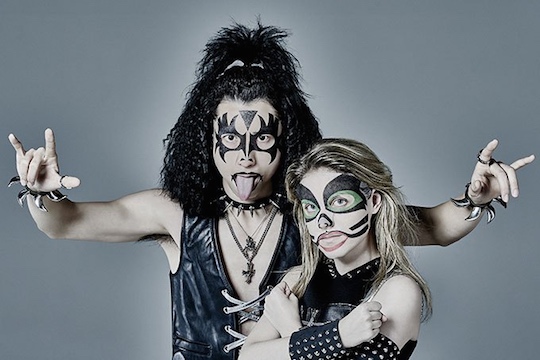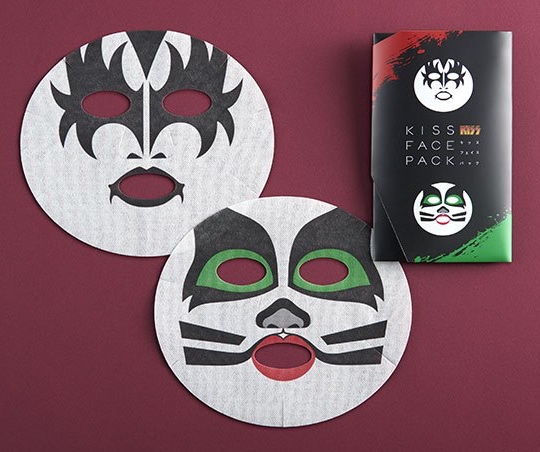 Despite their penchant for tongue-licking guitar solos and rumors of Satan worship, KISS is seen as harmless fun in the land of the rising sun.
Earlier this year, KISS collaborated with Momoiro Clover Z (who also love costumes and contentious makeup) for perhaps the strangest musical release of 2015 so far: "Yume no Ukiyo ni Saite Mina".
The face pack series so far includes JoJo's Bizarre Adventure, the musical Cats, classic Hollywood horror movie characters, Kansai Yamamoto fashion, and even a spin-off Hello Kitty version from different makers.