The knives are out and accusations of racism are being bandied around again. Only this time it's not a silly corporate ad with fake noses that's to blame.
The culprit this time is Japan's Ministry of Foreign Affairs, which has sent an 11-page leaflet to Japanese embassies and consulates. The education literature has been published in response to Japan finally ratifying the Hague Convention on the Civil Aspects of International Child Abduction, reports the South China Morning Post.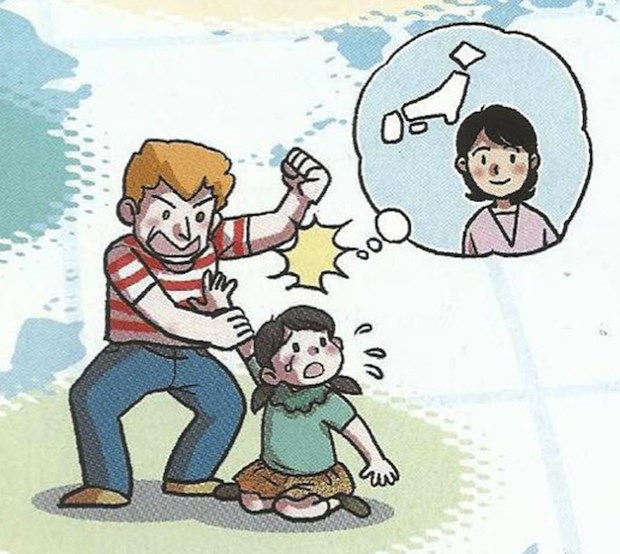 This has been a matter of contention in Japan, which has been seen as soft on issues of child abduction — mostly notably Japanese partners taking their child to Japan and away from the other parent who is foreign, who until now could not do anything about it. Signing the Convention, going into effect from this past April in Japan, means that children taken by one parent are legally required to be returned to the country of their regular residence. In other words, a Japanese parent cannot suddenly take their child out of a foreign country where they had been living full-time.

The pamphlet uses manga-esque images (taking its subject seriously, then) and, more offensively to some, depicts a white man apparently assaulting or abusing a Japanese-looking child as she dreams of her mother far away in Japan.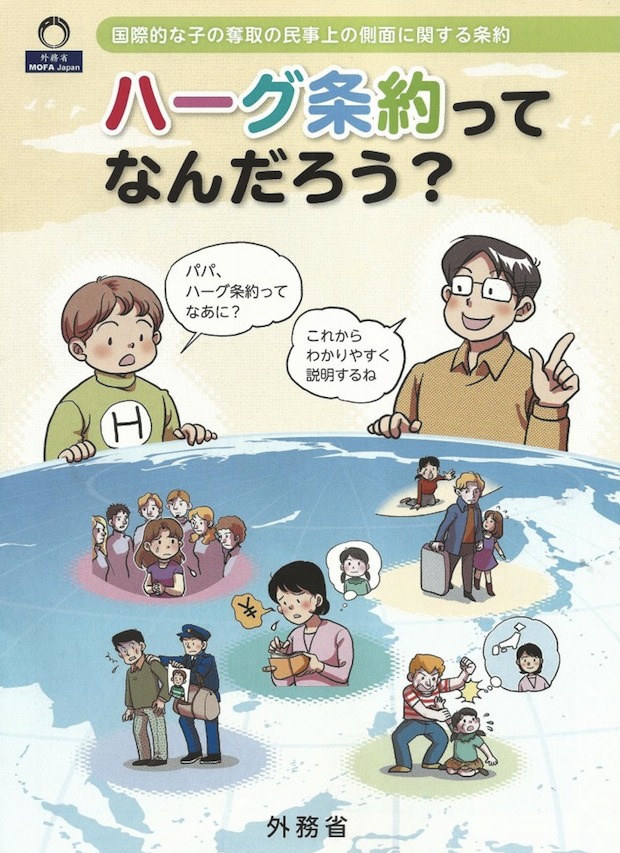 While it is common for even official documents in Japan to use manga imagery, the one-sided portrayal of the issue has angered people like Debito Arudou, a naturalized Japanese citizen originally from America. It particularly makes some indignant because the issue of child abduction that got many activists campaigning for Japan to ratify the Convention was most infamously due to cases of Japanese (usually women) taking their half-Japanese child away from foreign partners (usually men).
To be fair, the leaflet is 11 pages long and depicts several scenarios, as Arudou shows on his website with a scan of the actual document (you can view a full translated version as a PDF on the MoFA website). However, the only image to show an "assault" is the one with a white man abusing a Japanese-looking child. (And in fact, one shortcoming of the Convention is that it may not be able to protect children from being returned to abusive parents.)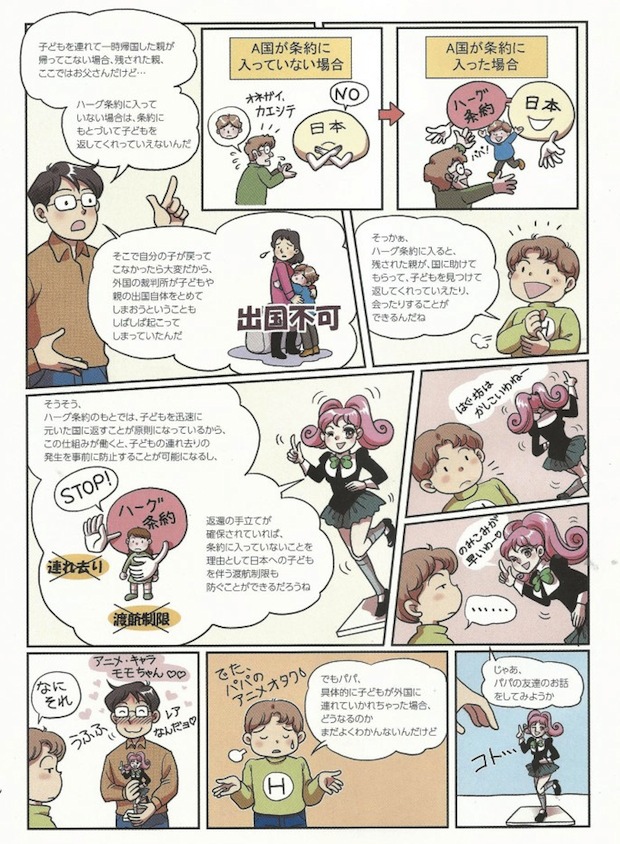 And government rubber-stamped "Cool Japan" rears its silly head too, with an anime figure bringing some cute moe to the proceedings and at one point acting as a kind of interlocutor between child and father, who is an otaku. Perhaps ultimately, more than actual discrimination, the truly offensive thing here is that the bureaucrats took a very serious issue and belittled it with a visual style that made it all seem silly.