You got the original Kabuki Face Pack. Then you got the Animal Face Pack, the Cats Face Pack, and the Fashion Face Pack. You probably also went and got the Hello Kitty Face Pack.
Well, now how about the Monster Face Pack?
Makers Isshin Do Honpo's next remarkable skin care tool is a series of four face packs inspired by classic Hollywood horror ghouls. They not only make you look like something straight out of an old movie, they are appropriately made with rosemary, a plant that has traditionally been used in Europe to ward off evil spirits.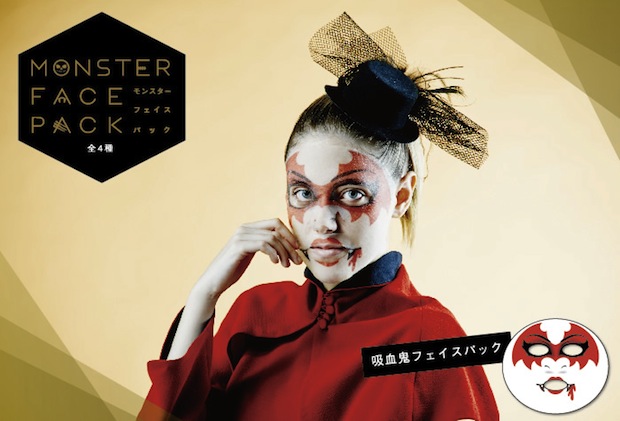 First up is the Vampire Face Pack.
The red and white colors are as vibrant as you'd expect from the creators of the Kabuki Face Pack. The details are great, from the bat wings around the eyes to the fangs and the drip of blood on the mouth. Isshin promises that wearing it won't make you develop an appetite for other people's blood!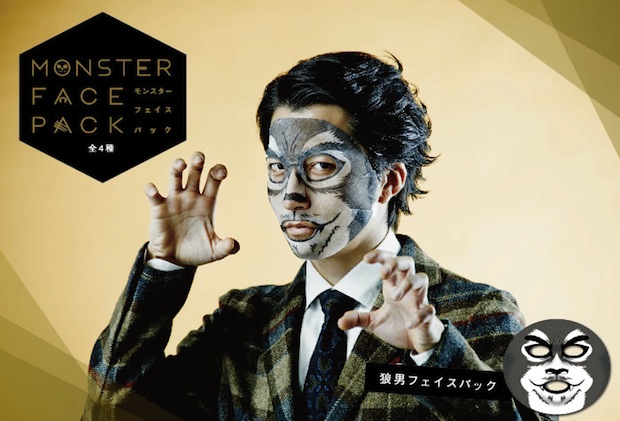 Here's the Wolfman Face Pack, which transforms you into a werewolf. Feel free to wear the face pack at full moons or any other time of the month for that matter. Don't worry, it's not hairy.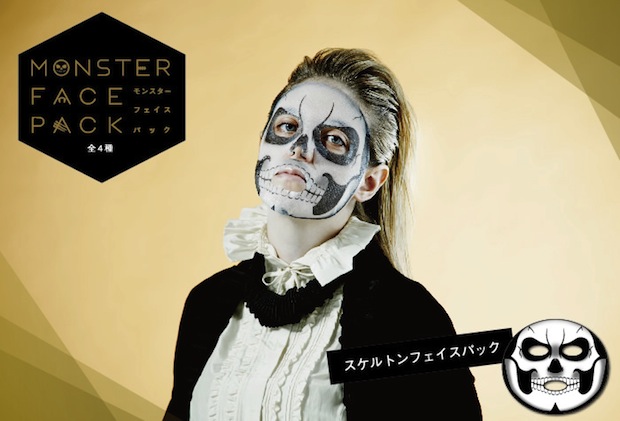 The Skeleton Monster Face Pack is, of course, black and white. We love the teeth! Since the one thing skeletons are seriously lacking is skin, we do wonder about the irony of a face pack with this particular undead creature!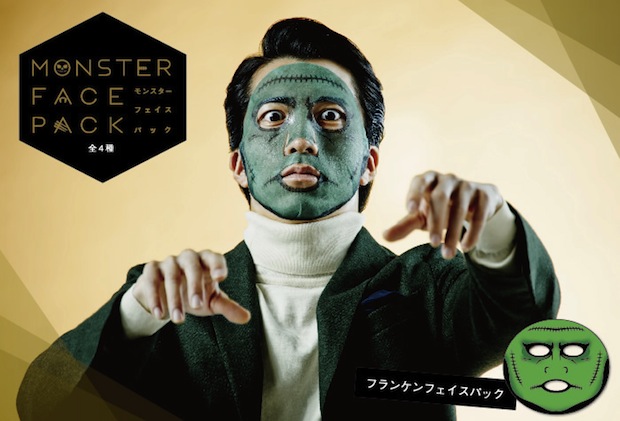 Lastly, Frankenstein's Monster Face Pack is inspired by the classic Boris Karloff look of the creature Baron Frankenstein makes, from the green skin to the "stitches". You don't have to do a silly walk while wearing the face pack but it might help!
While these are obviously novelty ideas which put the fun back into skin care, they are still nonetheless genuine beauty treatment tools that contain nutrients and ingredients designed to improve the quality and vigor of your face. Such face packs are popular in Japan with women as daily items worn before bed.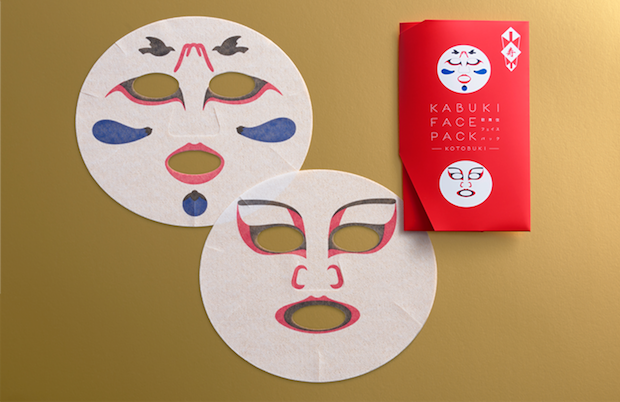 Isshin Do Honpo have also issued a new Kabuki Face Pack, the Kabuki Face Pack Kotobuki with two new colorful designs based on Kabuki make-up.