The American chain Ace Hotel will open its first branch in Japan with a stunning new hotel, designed by Kengo Kuma and located on the site of the ShinPuhKan mall in central Kyoto.
"A friendly place, continually new" is the slogan of the Portland-based Ace Hotel chain, which will hope to bring this atmosphere to the Old Capital when the new hotel opens by the end of 2019. While there has been an explosion of new hotel and accommodation ventures in Japan to cope with the increased demand from inbound tourists, almost all the major projects so far have been domestic.
Though foreign, Ace Hotel actually says it has long aspired to open a branch in Japan. "Since the beginning of Ace, we've dreamt of Japan," the official press release remarks.
In partnership with NTT Urban Development Co., Ltd. and joining its other overseas locations in London and Panama City, Ace Hotel has not only chosen a prominent site, it has enlisted the star architect of the moment.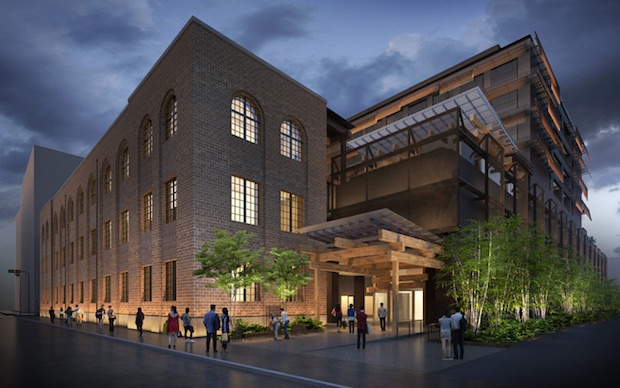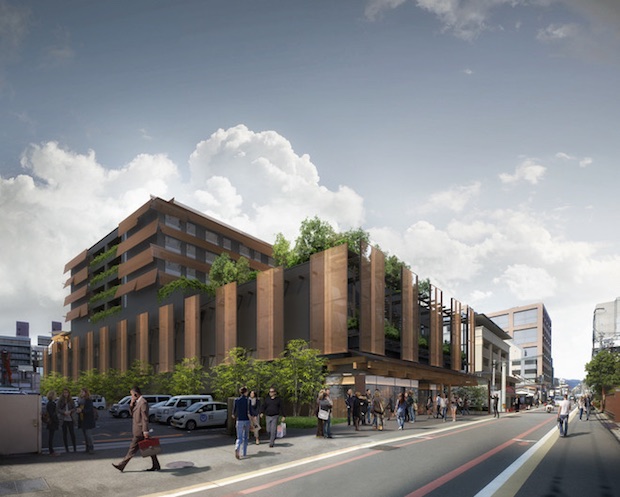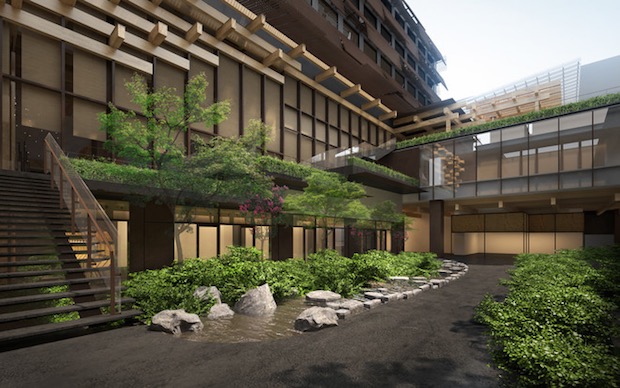 Already world-renowned for such buildings as the Asakusa Culture and Tourism Center in Tokyo and the Nagasaki Prefectural Art Museum, busy bee Kengo Kuma's remarkably packed slate of upcoming high-profile projects in Tokyo includes the New National Stadium, the new JR Yamanote Line station, a luxury designer hotel in Ginza, and the Meiji Jingu Museum. Now his firm will add another project in Kyoto to that growing list.
Ace Hotel says:
Kengo Kuma's designs embrace natural materials and light, and create spaces for interaction and comfort. He is a fitting partner for Ace Hotel, with our history of and admiration for innovative design, creative re-use and locally-minded collaboration. With Kengo Kuma at the helm, Ace Hotel Kyoto will stand as a monument to the beauty and unique legacy of Kyoto, a destination for culturally curious travelers and Kyoto residents alike.
Ace Hotel Kyoto will have 213 rooms spread across the second to seventh floors above ground. Kuma will oversee the exterior design of louvers and meshes, integrating his signature use of wood and natural element that will blend harmoniously with the classical look of Kyoto. It will integrate the red brick of the existing building and its spacious courtyard. "Every detail and material was thought through to connect the building, land and history together," says Kuma.
Designed originally by Tetsuro Yoshida, the iconic ShinPuhKan (also commonly written "Shinpukan" or "Shin-Pu-Kan") is a protected building and the former base of Kyoto's central telephone exchange (hence the involvement of communications giant NTT) from the 1920s. It was converted into a mall in 2001, closing in March 2016, but this redevelopment project now aims to shape it into a longterm facility that can serve the city and future generations.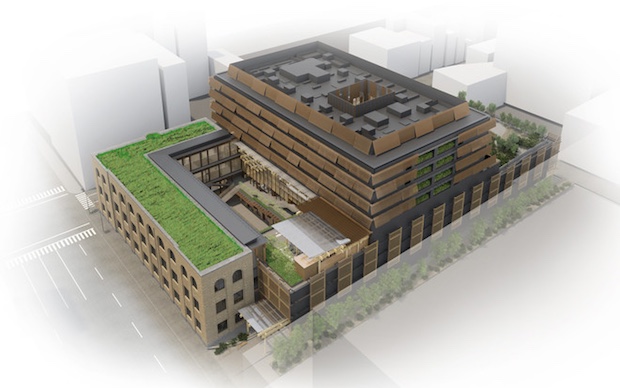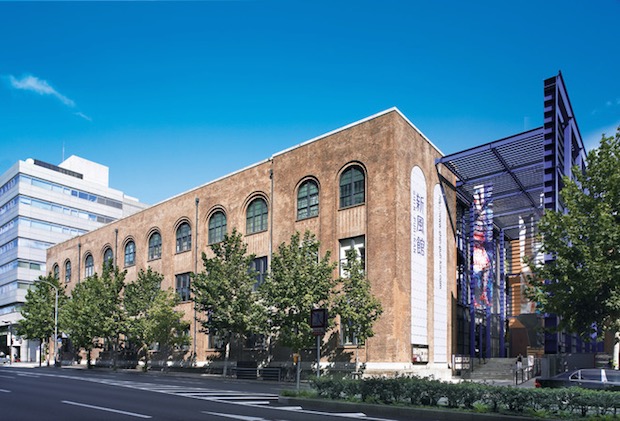 Another successful example of a well-known architectural site in Kyoto that was recently "reborn" is ROHM Theatre Kyoto, which was Kunio Maekawa's masterful Kyoto Kaikan that was then reopened in early 2016 as a premier performance and concert venue.