Following last year's top trends and major buzzwords and memes, we are going to take a look back at the big trends and topics for 2014 in Japan. We already examined some of the main Twitter buzz of the year, but what about the overall trends?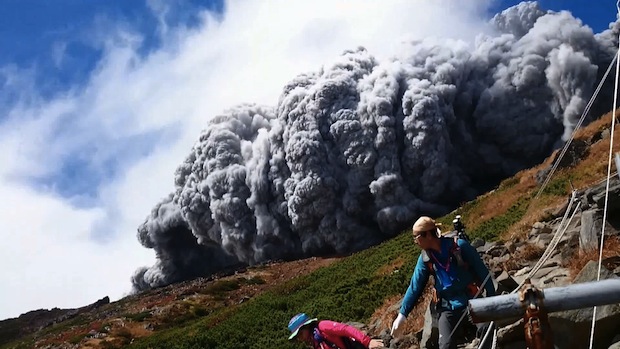 Natural Disasters
Sadly there is rarely a year in Japan without natural disasters. Mudslides in Hiroshima in August killed over 70.
Even more dramatically, Mt Ontake suddenly erupted, killing over 50 hikers. Nikon provided one of the most heartwarming stories of the year, however, when they restored a digital camera of one of the deceased and returned the data to his family.
Tax
While Abenomics continued to falter, the nation was hit by a comprehensive price hike when the sales tax, for years a very modest 5%, was bumped up to 8% in the spring. One day everything changed, since shops and restaurants started advertising prices without tax included in an effort to persuade consumers that their items were still cheap, only to frustrate and confuse at the register when the actual price is revealed.
While sales tax in Japan remains far lower than most industrial nations, it was a big shock for a population whose wages had no increased in real terms for decades. It ended up becoming the Kanji of the Year.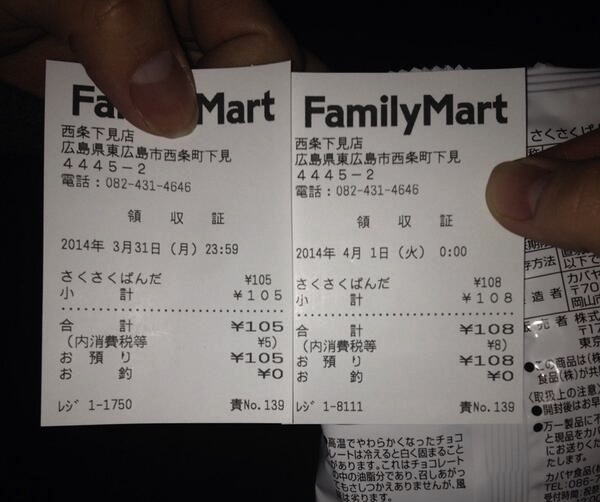 Self-Immolation and Politics
As the Shinzo Abe government continued to push forward with controversial changes to the Constitution after the introduction of a worrying state secrets law last year, there were two shocking acts of protest. One man attempted to kill himself by self-immolation in the heart of Shinjuku one Sunday, while another succeeded one evening in November in Hibiya Park.
The government's newly introduced "right to collective self-defense" then became one of the "words of the year", though for all the wrong reasons. Members of the Abe government were also accused of having ties to ultra-nationalists and race hate groups.
Abe apparently made a gesture of reconciliation with China when he met with Xi Jinping at the APEC Summit in November, though the lack of enthusiasm on both parties' faces showed how they really felt about each other. Was this the world's most awkward head-of-states handshake ever?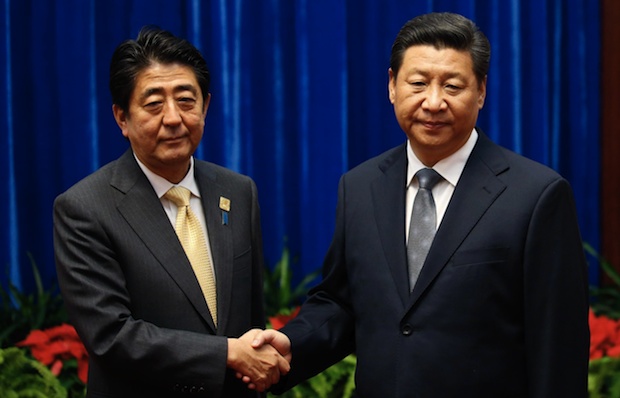 Wailing and Whaling
In late March, the International Court of Justice ruled that Japan's "scientific whaling research" was illegal, though it has not yet halted the nation's disputed annual hunt.
Meanwhile, Hyogo politician Ryutaro Nonomura became a global sensation for his incredible, tearful apology at a press conference as he attempts to explain his suspicious expenses to the public.
Ghostwriters and Liars
The year also saw a "modern-day Beethoven" exposed as a fraud who had a ghostwriter composing his music for years. Oh, and he wasn't even really deaf.
Even more seriously, the female scientist at Riken who claimed to have discovered STAP cells was found to have doctored part of her paper. It was later withdrawn and Haruko Obokata was made a scapegoat, vilified by the media who had so hyped her up in the first place. Riken also backpedalled over its support for its young "star" and her supervisor eventually committed suicide.
Tennis
Japan's biggest sporting success is an easy one: Kei Nishikori went on to become World No. 5 and secured a place in the finals of the US Open, the first male Asian ever to reach the last match of a Grand Slam tournament. "There's no one left I can't beat," declared the confident Nishikori at one point (though he was ultimately beaten by Croatian player Marin Cilic).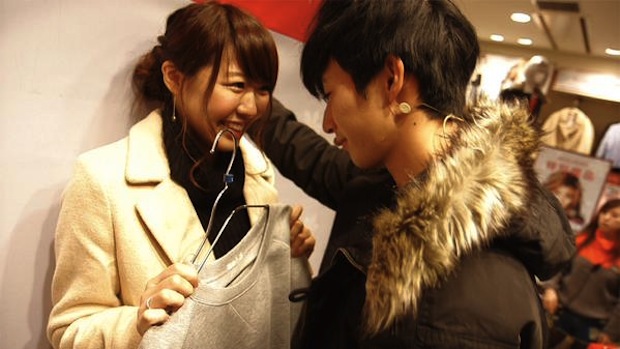 Kabe-don
A fun one to end with. The word seemed to come out of nowhere and now it is being used for marketing events by GU and Morinaga. Originally a phrase for describing how you might "pound the wall" when your neighbor is being loud, now it seems to mean when a guy traps a girl against a wall and leans in for a smooch.